Keeping its promise of making a mini-fridge Microsoft at their E3 2021, announced the Xbox Series X Mini Fridge – Xbox Mini Fridge – along with a trailer showcasing its looks and the phrase "Xbox and Chill." Though the trailer doesn't disclose any specs about the product, but it looks like it can store a 12-pack of sodas at most. This Xbox Series X-shaped Mini Fridge will be made available for purchase in the Holidays of 2021 and could be priced anywhere between $250 to $400.
Xbox Series X Mini Fridge
After Microsoft announced the Xbox Series X console in 2019, the people made a meme about its appearance that it looks like a refrigerator. Which encouraged Microsoft to make a real mini-fridge and they also promised their fans to reveal it soon after winning a Twitter poll for the most popular brand against Skittles by just 1%. It is not the first time we have seen a mini-fridge as in October the company gave the real full-size Series X-shaped refrigerator to influencer iJustine and rapper Snoop Dogg.
During the Microsoft E3 event, they showed a trailer of Xbox Mini-Fridge claiming it to be 'the world's most powerful mini fridge'. The trailer revealing that the mini-fridge has a design of Xbox Series X console not perfectly same but the hole detailing on the top and the Xbox logo. The company gave the tagline 'Xbox and Chill' and spotlight the Xbox velocity cooling architecture. The internal color of the Xbox Series X Mini Fridge is green and you can store all refreshments for your late sessions in games. It also made Xbox Series X boot-up sound when the fridge door opens.
Microsoft does not reveal any exact date and any price for Xbox Mini-Fridge to be available for people but it is going to be available in the Holiday of 2021. Microsoft uses meme to present their Xbox Series X Mini Fridge and it also marketing the Xbox X Series console. The company also shows that they're going to fulfill all the promises they made to their fans.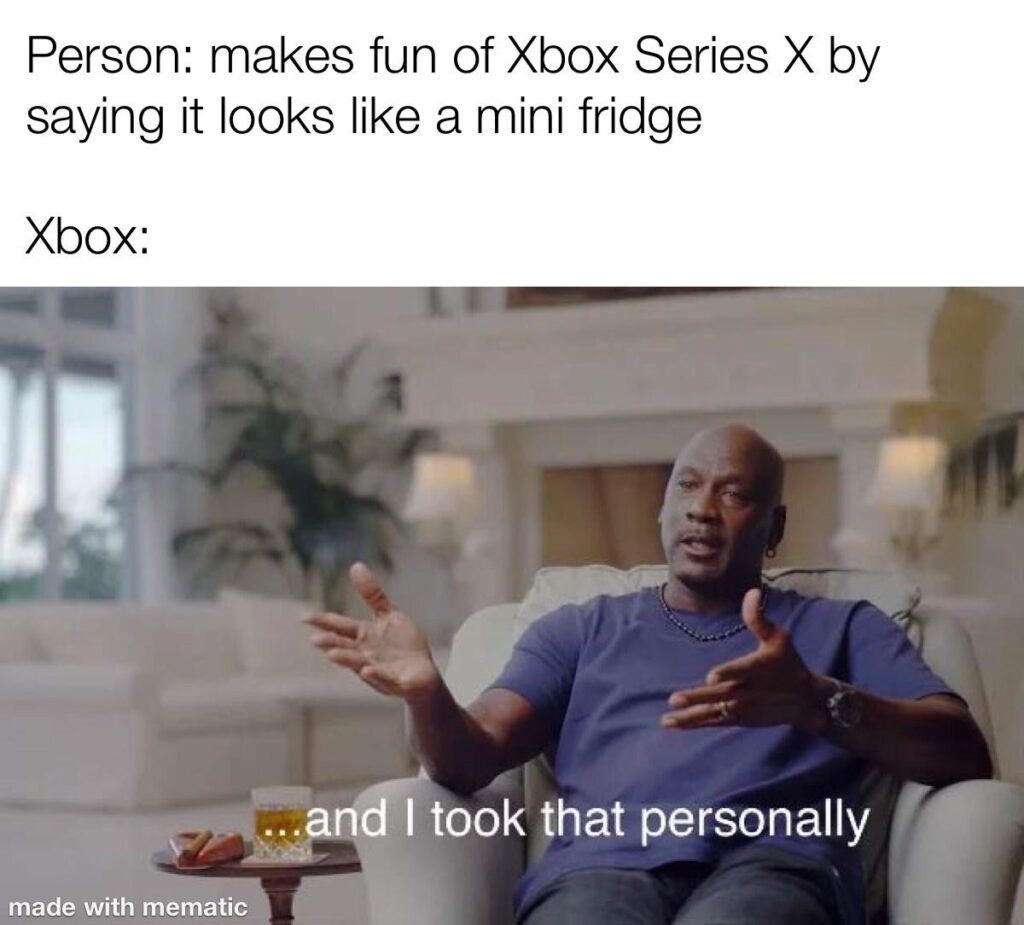 I hope you like this information and stay tuned with us to get more information like this!