The new title from independent German game developer – Studio Fizbin – Minute of Islands (MOI) featuring a strange story of magical islands and the ancient machines that protect them has been revealed during E3 2021. As you might have guessed the game appears to be heavily inspired by the Adventure Time cartoon series. This all-new indie game – Minute of Islands – is currently available to play on PC (through Steam for $20/£20/€20), Mac, PlayStation, and Nintendo Switch, with an Xbox version slated to release on June 15th. You can also check out their official website – minute-of-islands.com – for more info about it.
Why you should try Minute of Islands?
First debuted at Gamescom in 2019, Minute of Islands isn't the kind of game that is packed with action or adventure, the main strength of the game lies in the story, which will only help to strengthen the appeal of the atmosphere, the art style, and the setting as the game progresses. Secrets and mysteries will reveal themselves as players travel across the uninhabited land, bringing life back to the world as they progress.
It's a colorful, cartoon world hand-crafted in an illustrative style that, from afar, looks like a place you'd like to live in. The puzzles are simple and satisfying. Also, its visual design makes the game light even in the moments where the protagonist is at her darkest.
The plot of Minutes of Islands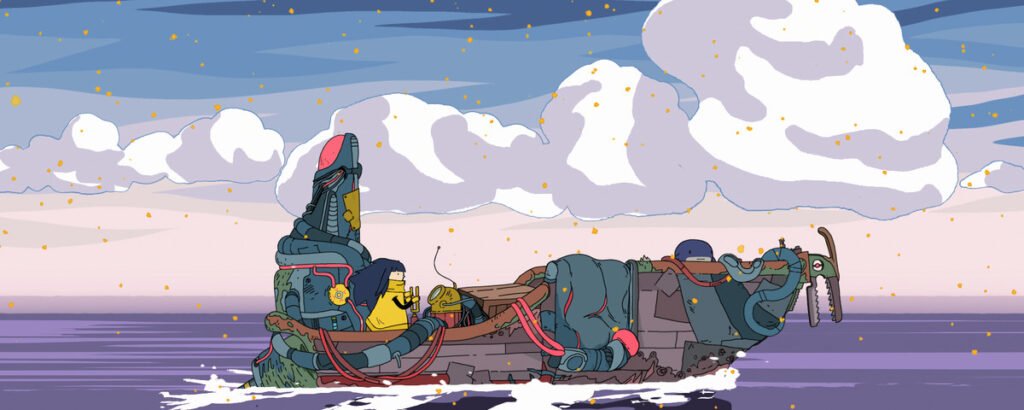 Players will explore strange islands along with the creepy dark environmental puzzles that lay beneath. The game revolves around leading the young mechanic Mo (hero of the game) on a quest to restore a world that is on the verge of collapse, also fixing vital machines needed to keep everything going. The story is shown mainly through the illustrations on screen, many of which will make players remember Cartoon Network's Classic animated series Adventure Time, with a similar art style.