As we all know that the who is Jeff Bezos but some things changed recently as he stepped off as CEO of Amazon. He now will be a part of the executive chair of the Amazon board. Andy Jassy currently is the head of Amazon Web Services which is a cloud computing service provided by Amazon, is supposed to take charge as CEO of Amazon by the 3rd quarter of 2021.
If we talk about the participation of Amazon in the Indian economy then we can say that they have invested more than $6.5 billion. Their investment rate has increased significantly after they signed off from China.
Last year when Jeff Bezos was in India he said that the 21st century is going to be the Indian century. Jeff Bezos also said that where he goes he sees this energy everywhere people here are very hardworking who are working hard to improve their life and surrounding constantly.
In a market as big as the Indian market there is still only 7% of the retail market is online. E-commerce giants are constantly trying to grab a big chunk of the e-market and Reliance-owned JioMart is also participating in this fight of getting a big chunk of the online retail market.
But if we talk about Amazon then they gave outdone themselves. Amazon has taken a lot of dishes on its plate. They now also provide entertainment services like Amazon Music and Prime Video further they are expanding in the education sector and also they are trying on food delivery and medicine. This does not end here.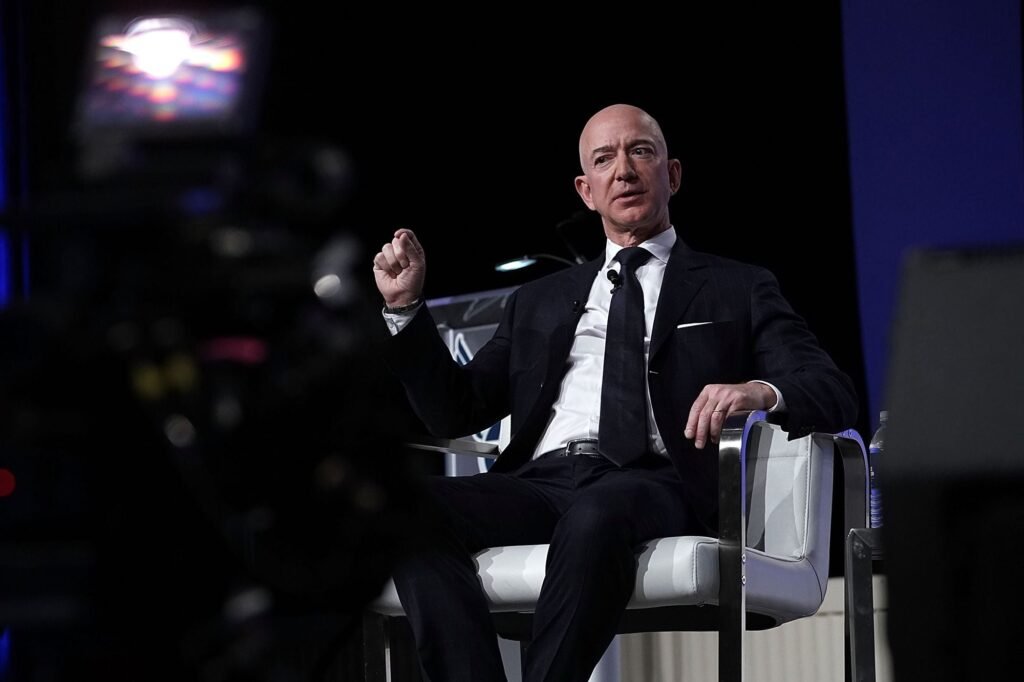 Amazon recently launched Amazon Academy which will help students with their competitive exams. If they succeed at this then this will put a lot of Indian edtech companies like Byju's, Vedantu, etc in a dangerous spot. This can also affect the traditional education system.
Last year Jeff Bezos announced that they will invest $1 billion to help India get back up by providing a million jobs to residents. He also stated that the company will help more than 10 million MSMEs retailers to adopt e-commerce and expand their business online which will help to give the economy a boost.
As of now, Jeff Bezos will be going to be executive chair of Amazon. This will give him a lot more freedom in operating the company and take part in the company's other initiatives too. It looks like from now he will have enough time to focus on Day 1 Fund, the Bezos Earth Fund, spaceflight company Blue Origin, The Washington Post, and his other passions. Blue Origin is gonna play an important role in future space exploration. Blue Origin competes with SpaceX. His step down can bring a lot to the Amazon.