Here is the list of the TV series/shows that we think are worth watching on Amazon Prime Video. And we hope you'll find something to your taste (and which is also available in your country) in the below list.
Undone
Director: Hisko Hulsing
Writers: Raphael Bob-Waksberg, Kate Purdy
Cast: Rosa Salazar as Alma Winograd-Diaz, Angelique Cabral as Becca Winograd-Diaz, Constance Marie as Camila Diaz, Siddharth Dhananjay as Sam, Daveed Diggs as Tunde, Bob Odenkirk as Jacob Winograd
After 28-year-old Alma almost dies in a car crash, she discovers that she has a new relationship with time; to discover the truth about the death of her father, she explores this newfound relationship.
Watch it on Amazon Prime Video
Mr. Robot
Director: Sam Esmail
Writers: Sam Esmail, Kyle Bradstreet, Kate Erickson, Adam Penn, David Iserson, Matt Pyken, Randolph Leon
Cast: Rami Malek as Elliot Alderson, Carly Chaikin as Darlene Alderson, Portia Doubleday as Angela Moss, Martin Wallström as Tyrell Wellick, Christian Slater as Mr. Robot, Michael Cristofer as Phillip Price
Elliot, an anxiety-suffering cybersecurity engineer, works for a company and hacks felons by night. Panic grips him after he is hired by Mr Robot, a cryptic anarchist, to destroy his business.
Watch it on Amazon Prime Video
The Marvelous Mrs. Maisel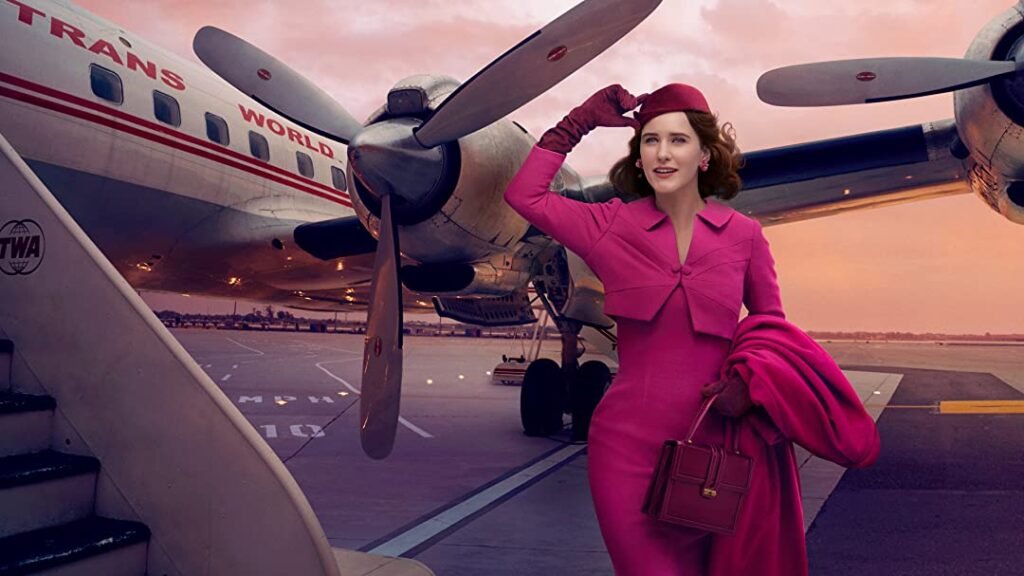 Director: Amy Sherman-Palladino
Writers: Amy Sherman-Palladino, Daniel Palladino, Jen Kirkman,
Cast: Rachel Brosnahan as Miriam "Midge" Maisel (née Weissman), Alex Borstein as Susie Myerson, Michael Zegen as Joel Maisel, Marin Hinkle as Rose Weissman (née Lehman), Tony Shalhoub as Abraham "Abe" Weissman
It's the late 1950s, and Miriam "Midge" Maisel has all she ever wanted—a perfect husband, two kids, and an exquisite apartment on the Upper West Side of New York. She takes a shocking turn in her somewhat idyllic life when she discovers a hidden skill she did not previously realise she had—stand-up comedy. This discovery changes her life forever as she starts a journey through the cafes and nightclubs of Greenwich Village from her peaceful life. On the Upper West Side as she makes her way through the city's comedy industry on a path that could eventually lead her to a spot on the "Tonight Show" couch.
Watch it on Amazon Prime Video
The Man In The High Castle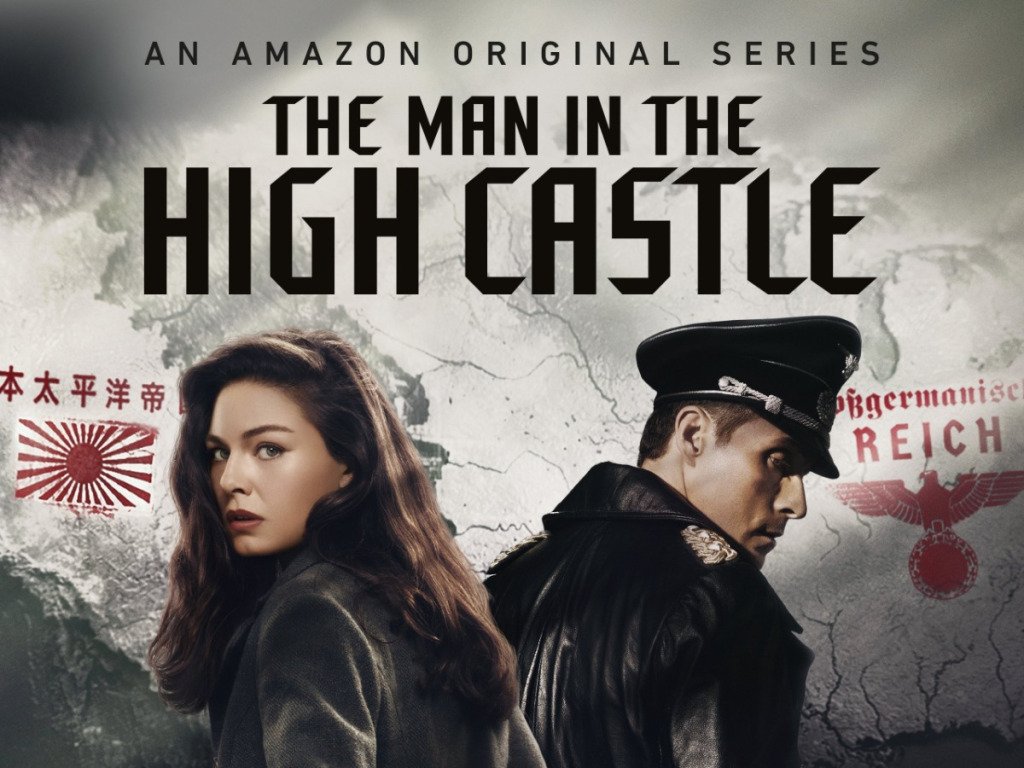 Director: Ridley Scott
Writers: Philip K. Dick
Cast: Alexa Davalos as Juliana Crain, Rupert Evans as Frank Frink, Luke Kleintank as Joe Blake, DJ Qualls as Ed McCarthy, Joel de la Fuente as Chief Inspector Takeshi Kido, Rufus Sewell as John Smith
This series, based loosely on the novel of the same name by Philip K. Dick, looks at what the world would look like if the outcome of the Second World War turned out differently. The Axis powers won the war in this dystopian scenario, leading to the division of the United States into three sections, a region dominated by the Japanese, a Nazi-controlled portion, and a buffer zone between the two. Despite the injustice, when films turn up that seem to display a different future, a new hope arises. A woman thinks that the films hold the secret to liberty and is determined to locate their enigmatic protector.
Watch it on Amazon Prime Video
Bosch
Director: Jim McKay
Writer: Michael Connelly
Cast: Titus Welliver as L.A.P.D. Detective III Hieronymus "Harry" Bosch, Jamie Hector as Detective II Jerry Edgar, Amy Aquino as Lieutenant II Grace Billets, Lance Reddick as Chief of Police Irvin Irving, Jason Gedrick as Raynard Waits, Annie Wersching as Police Officer I Julia Brasher
An L.A.P.D. homicide detective is trying to investigate a thirteen-year-old boy's murder while being charged in federal court for a serial killer's murder.
Watch it on Amazon Prime Video
The Americans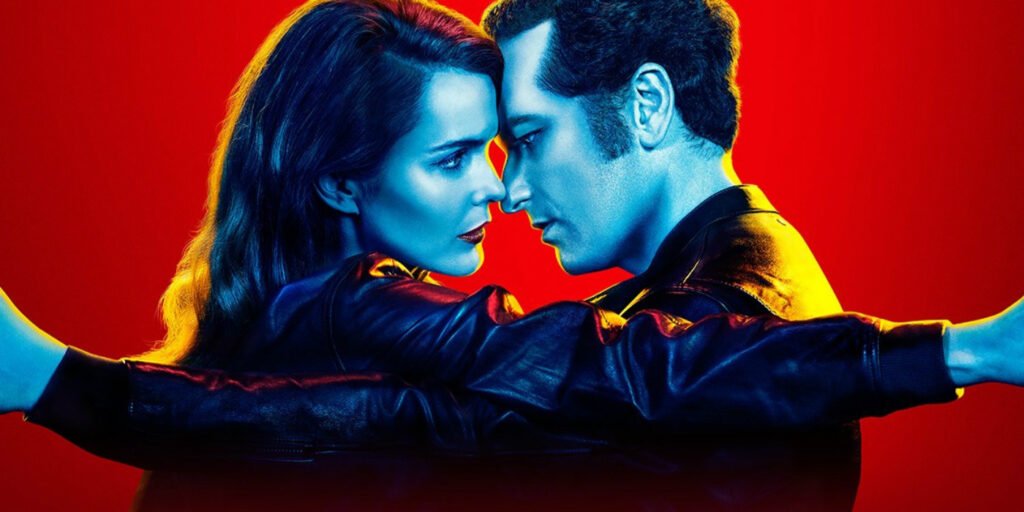 Director: Chris Long
Writers: Joe Weisberg, Joel Fields, Joshua Brand
Cast: Keri Russell as Elizabeth Jennings (Nadezhda), Matthew Rhys as Philip Jennings (Mischa), Maximiliano Hernández as Chris Amador, Holly Taylor as Paige Jennings, Keidrich Sellati as Henry Jennings, Noah Emmerich as Stan Beeman, Annet Mahendru as Nina Sergeevna Krilova, Susan Misner as Sandra Beeman, Alison Wright as Martha Hanson, Lev Gorn as Arkady Ivanovich Zotov
Two Russian spies, married to each other and having kids, pose as Americans while living in Washington DC during the Cold War, in order to spy on the American government.
Watch it on Amazon Prime Video
The Grand Tour
Director: Phil Churchward, Kit Lynch Robinson
Writers: Jeremy Clarkson, Richard Hammond, James May, Andy Wilman
Cast: Jeremy Clarkson, Richard Hammond, James May
As the hosts of this original Amazon series, Jeremy Clarkson, Richard Hammond and James May travel across the globe. The team films inside their giant travelling tent instead of a studio at each location—including Johannesburg, Lapland, Rotterdam, Stuttgart Whitby, Scotland, California, Nashville and Dubai— The hosts try incredible stuff in amazing locations around the world, such as being special forces soldiers at a secret training base, taking a powerful car on a test track, and going on the typical men's tour of Italy.
Watch it on Amazon Prime Video
Tom Clancy's Jack Ryan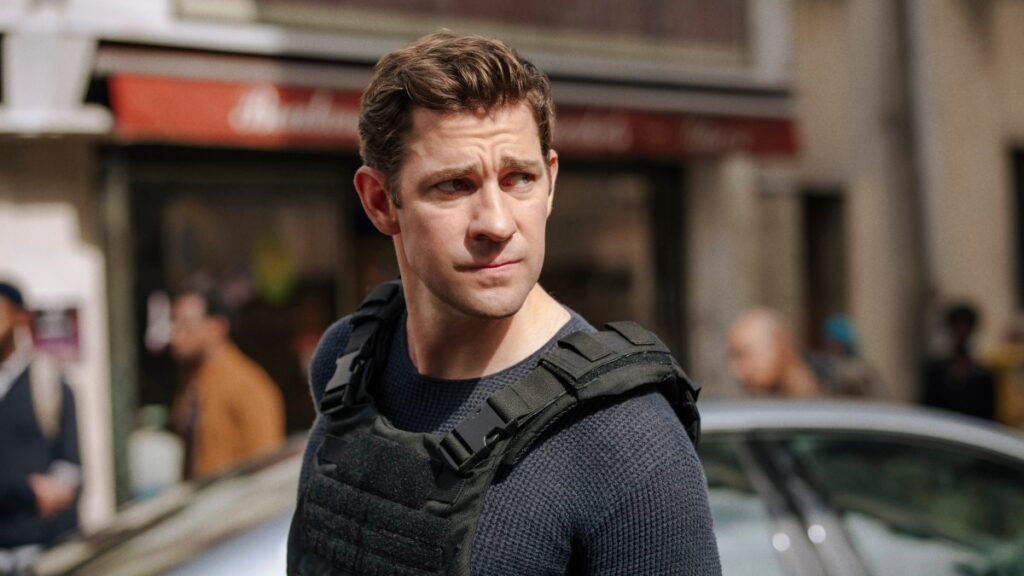 Director: John Krasinski, Timothy Hutton, Carlton Cuse
Writers: Tom Clancy, Carlton Cuse, Graham Roland, Daria Polatin, Stephen Kronish
Cast: John Krasinski as Dr Jack Ryan, Wendell Pierce as James Greer, Abbie Cornish as Dr Cathy Mueller, Ali Suliman as Mousa bin Suleiman, Dina Shihabi as Hanin Ali
In a series of novels, author Tom Clancy introduced Jack Ryan's character before Ryan went to the big screen in several movies. The former U.S. Marine now. For the first time, is featured in a story-driven series, with John Krasinski playing Ryan in this original thriller from Amazon that focuses on Ryan as an up-and-coming CIA analyst. For the first time, he is thrown into a risky field assignment and uncovers a terrorist contact pattern. That takes him into the middle of a risky gambit with a new generation of terrorism that is threatening global destruction.
Watch it on Amazon Prime Video
Homecoming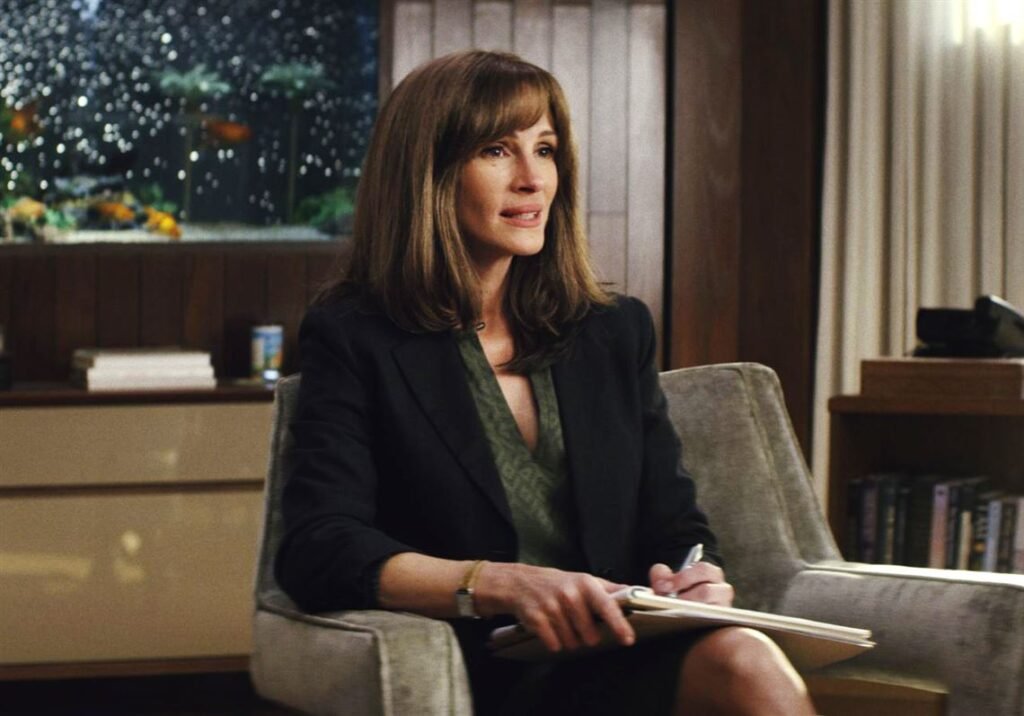 Director: Sam Esmail, Kyle Patrick Alvarez
Writers: Micah Bloomberg, Eli Horowitz, Shannon Houston, David Wiener, Eric Simonson
Cast: Julia Roberts as Heidi Bergman, Bobby Cannavale as Colin Belfast, Stephan James as Walter Cruz, Shea Whigham as Thomas Carrasco, Alex Karpovsky as Craig, Sissy Spacek as Ellen Bergman
A woman wakes up adrift on a river in a rowboat, but she has no recollection of how she got there—or even who she is. The quest for her identity leads to the Geist Group, behind the unorthodox Homecoming Initiative's mysterious wellness business. Walter Cruz — after witnessing the traumas of war and initiative, seeking to create a new life — soon discovers that a new, far more sinister iteration of the programme is underway.
Watch it on Amazon Prime Video
Hanna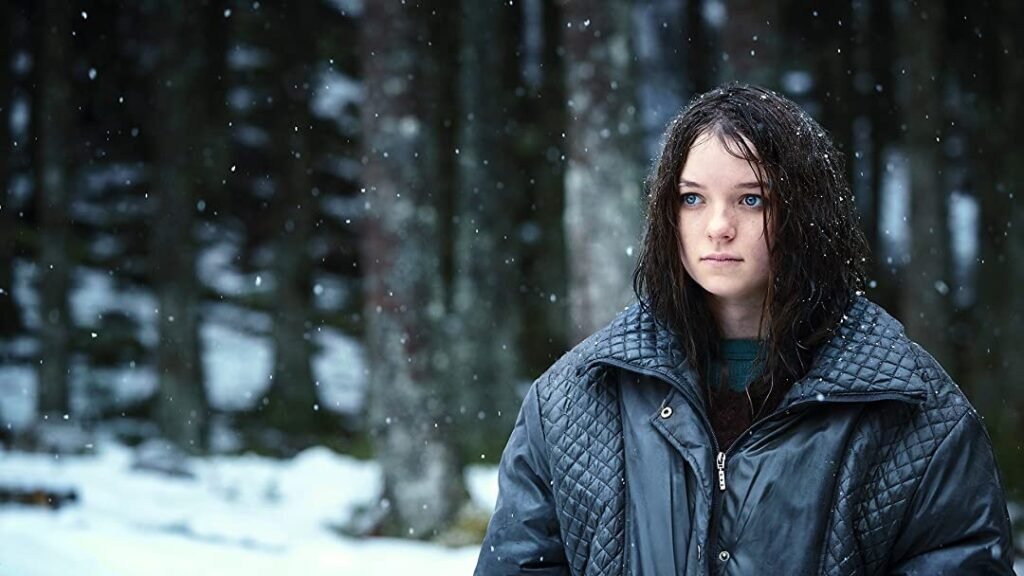 Director: Joe Wright
Writers: David Farr
Cast: Esme Creed-Miles as Hanna, Mireille Enos as Marissa Wiegler, Joel Kinnaman as Erik Heller, Noah Taylor as Dr Roland Kunek
Hanna is an incredible girl who has been raised in the forest, fleeing an off-the-book CIA agent's constant pursuit. This plot features the girl on her quest as she attempts to discover the truth behind who she is, partly elevated thriller, part coming-of-age drama. "Hanna" is based on the 2011 movie of the same name that starred Oscar-nominated actress Saoirse Ronan.
Watch it on Amazon Prime Video
Fleabag
Directors: Harry Bradbeer, Tim Kirkby
Writer: Phoebe Waller-Bridge
Cast: Phoebe Waller-Bridge as Fleabag, Sian Clifford as Claire, Olivia Colman as Fleabag's and Claire's godmother, Bill Paterson as Fleabag's and Claire's father, Hugh Skinner as Harry, Brett Gelman as Martin
A dry-witted woman, with no filter, as she navigates life and love in London while trying to cope with tragedy, known only as Fleabag. Although refusing anyone who wants to support her, the furious, grief-riddled woman tries to recover, but Fleabag manages to keep up her bravado through it all. The comic actress Phoebe Waller-Bridge stars as the titular character in the series, based on the 2013 one-woman show of the same name by Waller-Bridge.
Watch it on Amazon Prime Video
The Boys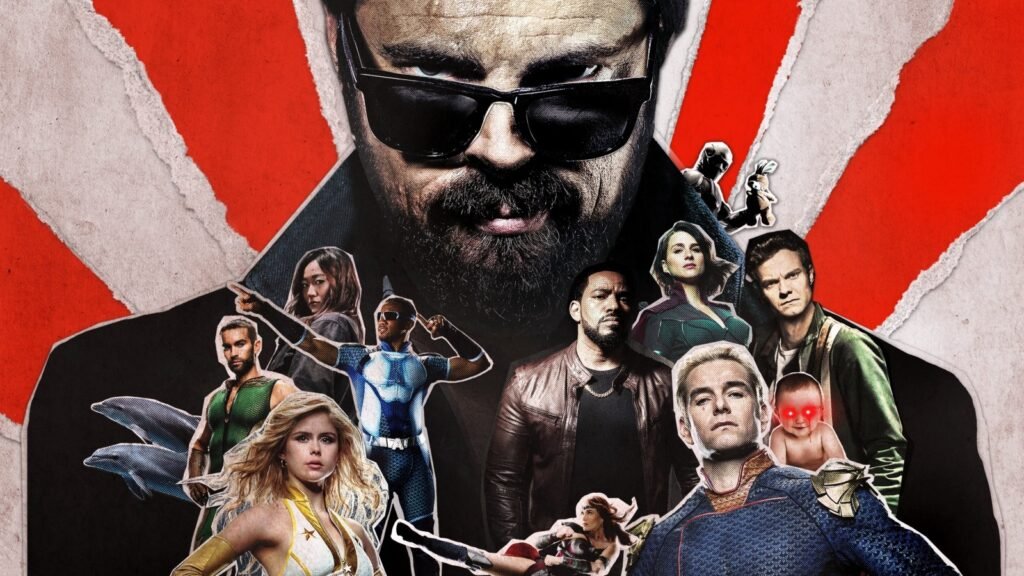 Director: Philip Sgriccia
Writer: Eric Kripke, Seth Rogen
Cast: Karl Urban as William "Billy" Butcher, Jack Quaid as Hugh "Hughie" Campbell Jr, Antony Starr as John / Homelander, Erin Moriarty as Annie January / Starlight, Dominique McElligott as Maggie Shaw / Queen Maeve, Jessie T. Usher as Reggie Franklin / A-Train, Laz Alonso as Marvin T. Milk / Mother's Milk
Sometimes as popular as celebrities, superheroes are as powerful as politicians, and often as respected as gods. But that is when their energies are being used for good. When the heroes go rogue and begin abusing their abilities, what happens? The Boys go out on a brave mission to reveal the truth about the Seven and Vought, the multi-billion dollar corporation that runs the superheroes and covers up their dirty secrets, because it's weak against the super strong. Based on the same-name comic book series.
Watch it on Amazon Prime Video
The Wilds
Director: Susanna Fogel
Writer: Sarah Streicher
Cast: Sophia Ali as Fatin Jadmani, Shannon Berry as Dot Campbell, Jenna Clause as Martha Blackburn, Reign Edwards as Rachel Reid, Mia Healey as Shelby Goodkind, Helena Howard as Nora Reid, Erana James as Toni Shalifoe, Sarah Pidgeon as Leah Rilke, David Sullivan as Daniel Faber, Troy Winbush as Dean Young, Rachel Griffiths as Gretchen Klein
On a remote island, teenage girls from vastly different backgrounds are trapped, unaware that they have just become the subjects of an elaborate social experiment.
Watch it on Amazon Prime Video
Tales from the Loop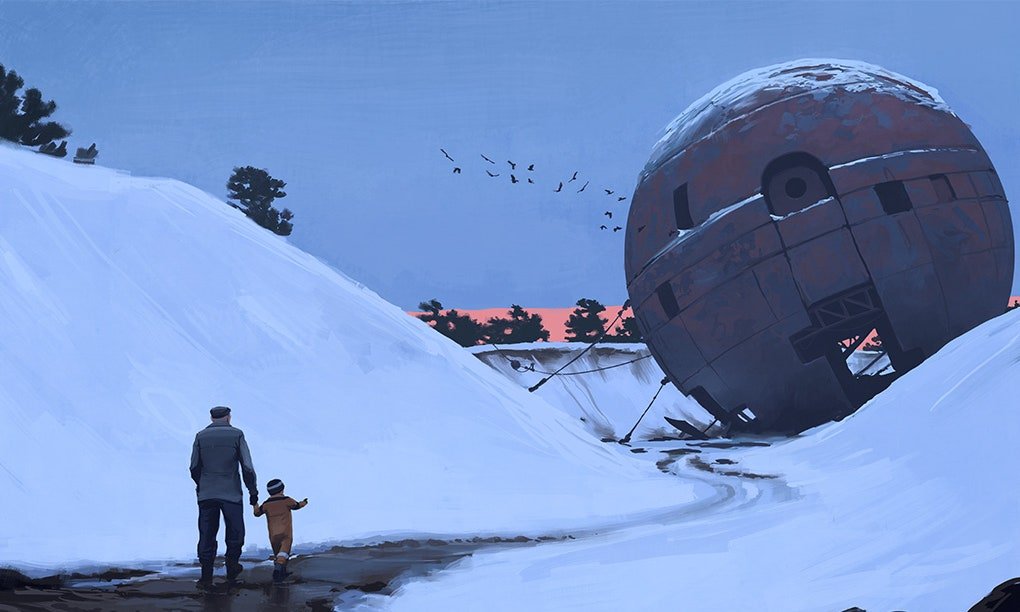 Director: Jodie Foster, So Yong Kim, Charlie McDowell, Tim Mielants, Mark Romanek, Andrew Stanton, Dearbhla Walsh, Ti West
Writers: Simon Stålenhag
Cast: Rebecca Hall as Loretta, Jonathan Pryce as Russ, Abby Ryder Fortson as Young Loretta, Daniel Zolghadri as Jakob, Duncan Joiner as Cole
Townspeople live above 'The Loop', a machine designed to open the secrets of the universe and discover them.
Watch it on Amazon Prime Video
Catastrophe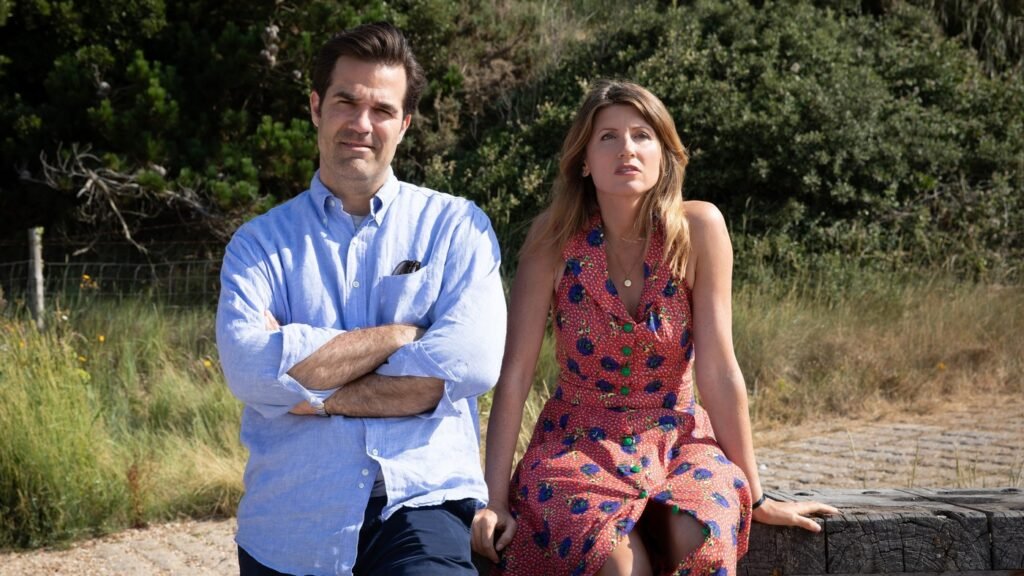 Director: Ben Taylor, Jim O'Hanlon
Writer: Sharon Horgan, Rob Delaney
Cast: Sharon Horgan as Sharon Morris, Rob Delaney as Rob Norris
In 'Catastrophe', a transatlantic, romantic comedy that follows an Irish woman and American man in London as they deal with family life, Rob Delaney and Sharon Horgan, trying to make their relationship work amid the tricky circumstances they constantly face.
Watch it on Amazon Prime Video