Once again Tesla CEO Elon Musk has driven the internet wild, and this time by declaring his love for anime in a tweet while mentioning some of his favorite shows on Twitter.
The following article describes anime straight from the recommendation list from Elon Musk himself which will also serve as a nice wake-up for the world towards Japanese anime.
Death Note
This anime phenomenon by Obha Tsugumi and Obata Takeshi tops every recommendation list. From the philosophy behind potato chips to human nature to presenting justice, the series follows a high school student Light Yagami who one day stumbles upon a grim reaper's Death Note, a notebook that can kill anyone by writing their name in it and picturing their face.
Being a model student, Light wants to make a world devoid of crime with the help of Death Note. As the out-of-world ability starts to overpower him, now he sees himself as the God of the new world he creates. However, his way of justice attracts attention from the police department and one very fine detective named L. Thus, the story follows an unprecedented chase down between the 2 geniuses.
Elon Musk also said that when it comes to characters, he likes sweet-toothed genius L more than Light.
You can watch Death Note on Netflix.
Evangelion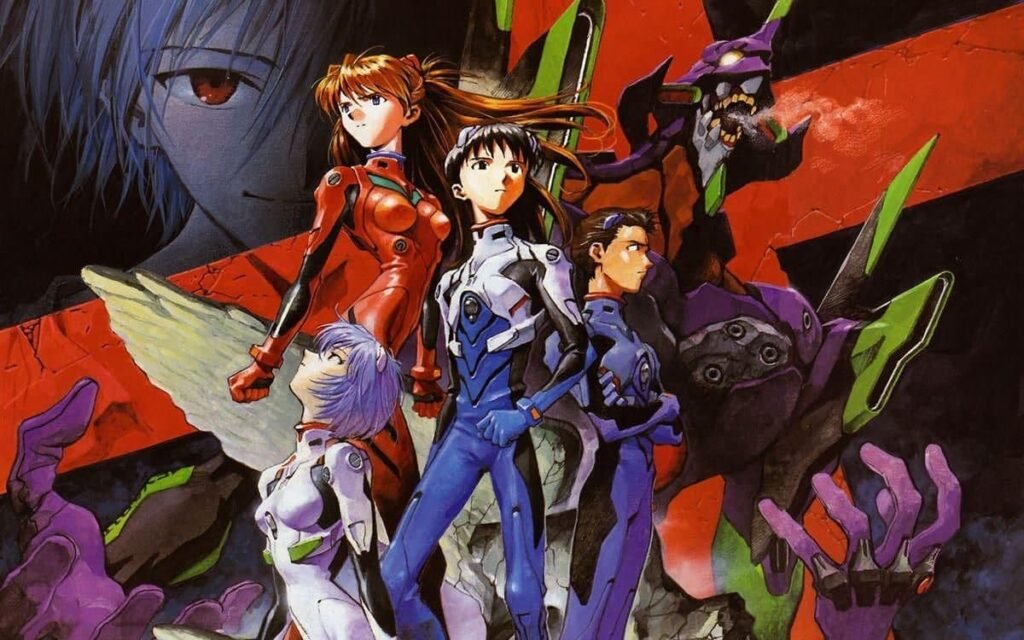 Evangelion, the last hope of humanity, are hell-bent to save Earth from alien invaders called Angels in the distant future. This 26-year-old franchise is a true masterpiece in the genre of psychological fiction. The critically acclaimed anime poses deeper metaphors for depression, trauma, intimacy, disaster, human loss, and the cost of saving the world.
Evangelions are robots that work in sync with their pilots. Shinji, Asuka, and Rei work together to pilot Evas and save the world and also come to turn with their inner demons.
You can watch Evangelion on Netflix.
Ghost in the Shell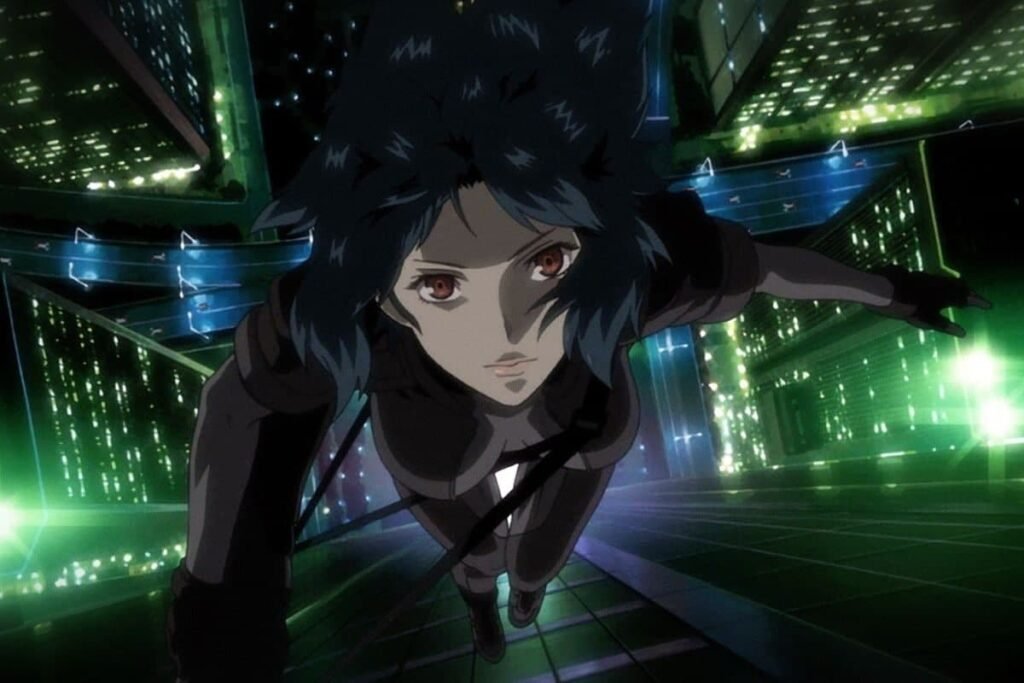 In 1989 mangaka Masamune Shirow authored an action-packed, dialog-heavy cyberpunk series that wore its philosophical heart in the sleeve and got the world in questioning their existence. Fueled by an obsessive focus on identity to some the series draws a line between human and machine while for others the series is a warning about humanity's fatal flaw.
The series centers around major Motoko Kusanagi, a cyborg government agent working for section 9 which is responsible for solving globalization-led threats and terrorism.
You can watch Ghost in the Shell on Netflix.
Spirited away
This film is Studio Ghibli's gift to anyone who is or isn't an animation fan. It is the most immersive animated film from visuals to sound design to pace from Hayao Miyazaki. Spirited away reaches the details of reality and sense of life as animation from a different perspective. It gets us to notice aspects of life we see every day and appreciate the beauty.
The story opens with a ten-year-old girl named Chihiro who accidentally stumbles into a magical land. The film draws from pre-existing mythology folklore and culture.
You can watch Spirited Away on Netflix.
Princess Mononoke
This film follows a young prince, Ashitaka who gets banished from his village as he gets corrupted by a boar demon in the forest and comes across a girl who lives with the wolves named San when he goes out in the outside world for the first time.
There is a war going on between nature and town led by a woman who is obsessed with killing the spirit of the forest. This pick also comes from the legendary director Hayao Miyazaki. Spirited away brought in light animation in the western world, Princess Mononoke brought a story rich in Japanese mythology, folklore, and history to a new audience.
You can stream Princess Mononoke on Netflix.
Full Metal Alchemists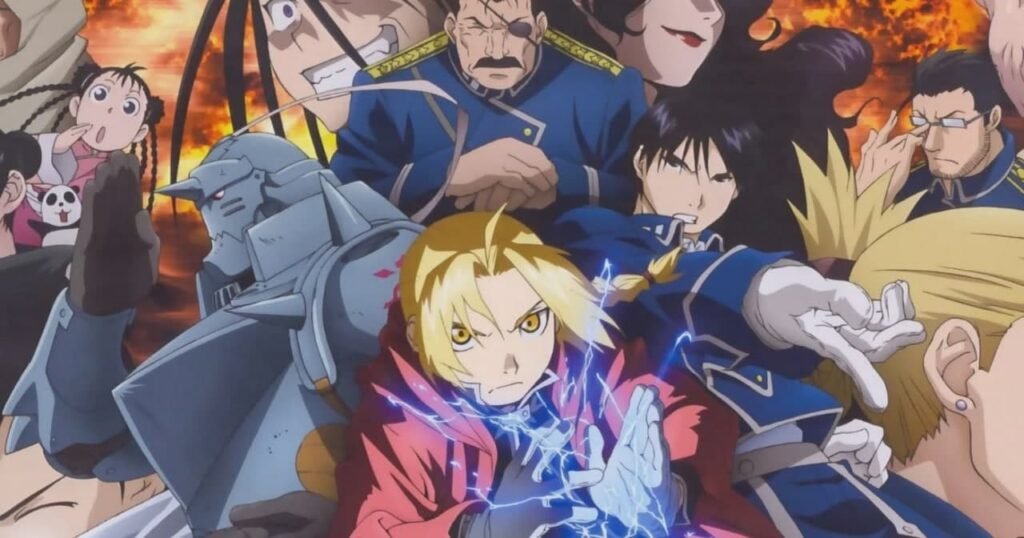 Your Name
It is basically a romance told through body-swapping. This tear-jerking story features two strangers randomly swapping their bodies every day without any intel on what is going on and why so. However, soon they grow to appreciate one another as they learn about each other's lives.
This is an emotionally powerful film that has a beautiful way of examining youth culture in Japan and what can make two people fall in love even if they never actually met. The traditional hand-drawn cel animation gives the film a beautiful approach to detail. It is a heartfelt reminder that anime is not just for kids, it carries with it "the essence of humanity."
You can watch Your Name on Netflix, Amazon Prime Videos, and Funimation.
Elon Musk's fav anime list contains pretty much every renowned classic anime from mystery and psychological thriller to war and fantasy to adventure and coming-of-age stories. There's no doubt he has good taste in anime. You can definitely watch his recommendations without a second thought.