A new survey has come across suggesting that 59% of women gamers mostly prefer to hide their gender and identity to avoid harassment while gaming online. And 55% of women gamers, in a survey about their habits revealed that they use non-gendered or male-gendered identities while playing online games for avoiding harassment and conflict.
GameIndustry.Biz reported that this survey was conducted by Reach3 Insights in partnership with Lenovo. In this survey 900 women, gamers from the US, Germany, and China asked about their habits. 
According to the research, 88% of women gamers who participated in the survey were playing competitive games, 75% said they play action/survival style games, and 66% playing shooters. According to GameIndustry.Biz, 61% of respondents also said they wanted to see game companies form all-women esports teams to compete at the highest levels.
In the survey, 77% of women gamers said they had experienced gender-specific discrimination while gaming, most commonly with comments about their skills (70%), gatekeeping (65%), or patronizing comments (50%). Additionally, 44% of women said they had received unsolicited questions about their marital status while playing online.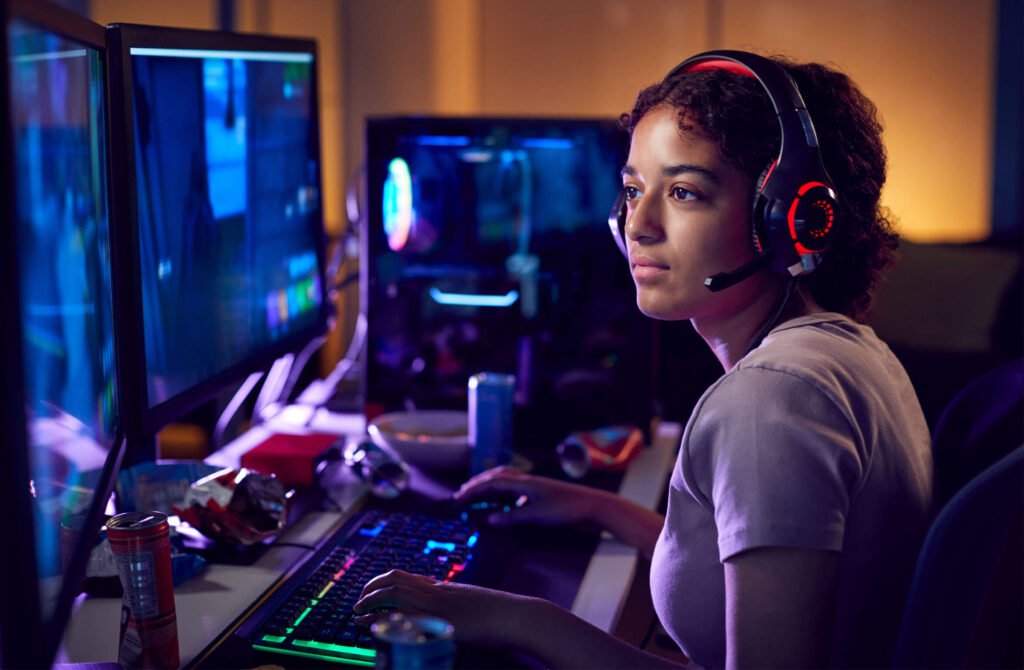 Respondents said that although they have doubts about the behavior of other players, they are relatively satisfied with the way women behave in popular games, and 80% of women gamers have a positive reaction to female representatives in AAA games. While indie games performed better, where 91% of the respondents were found satisfied with depictions of women in indie games.
When asked how to increase representation, 71% of the respondents answered that they could improve the ad by letting more women play blockbuster games and adding a balanced cast in the ad. You can read the complete survey and its findings at Reach3 Insights (registration may be required to view the content).
Before leaving do tell us what are your views on this topic.