On the occasion of Alienware's 25th anniversary, the company has announced a redesign of its Aurora gaming desktop which will now have extra internal space, an optional see-through glass panel on the case, and runs more quietly.
The new design has more industry-standard parts and layouts, but unfortunately, it is not for sale presently and is expected to be a part of the next major Aurora launch. Existing Auroras use a swing-out power supply that makes the part difficult to upgrade or replace, the redesigned model does not. Presently, there's not much information on whether the company has switched to standard ATX power supplies.
For the time being Alienware has not revealed enough specs about the Aurora gaming desktop, but has a refreshed chassis with 1.5 times as much internal volume as the existing line.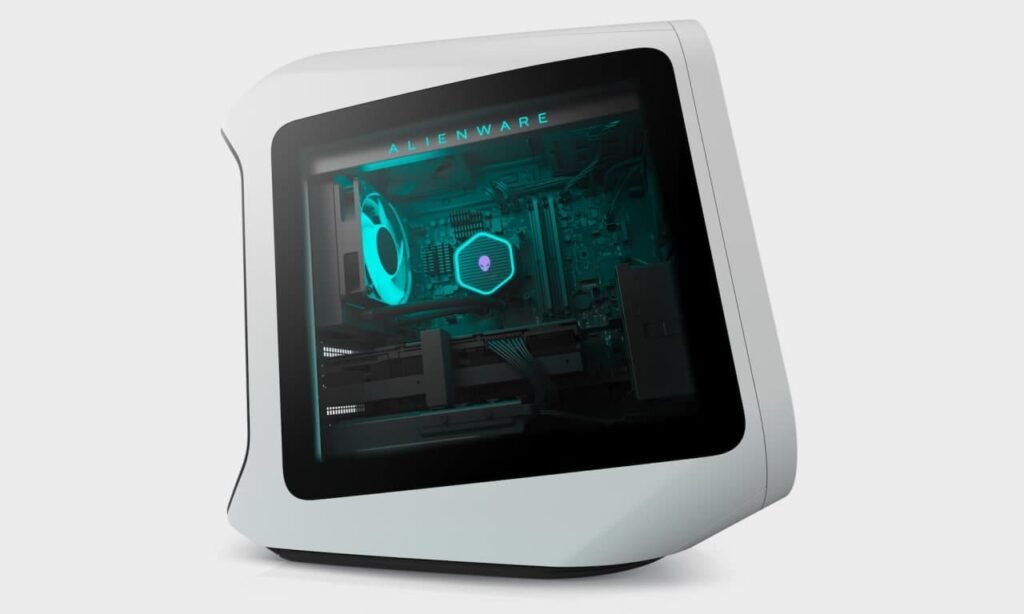 From the outside, the Legend 2.0 chassis looks similar, with the familiar jet-engine aesthetic in the front but now there's an optional clear side panel that gives a view of all components and also allows for a bit more of an RGB light show to appeal to the modern PC gamer. 
The new design measures 23.2 x 20.1 x 8.86 inches (589 x 510 x 225 mm) and weighs 34.2 pounds (15.5 kgs) and also appears to be on a bit more of an angle than the previous design.
Aurora gaming desktop will be equipped with up to an RTX 3090 graphics card, four 120 mm fans, depending on the configuration. It also comes with liquid cooling options with an all-in-one cooler, so at least one of those fans may be attached to a radiator.
The company claims that the machine is 13-16% quieter at idle than the R10 and R12 with liquid cooling, and is 9% quieter during heavy CPU workloads. The CPU can also be overclocked and the cooler will be 13% quieter than previous overclocked models.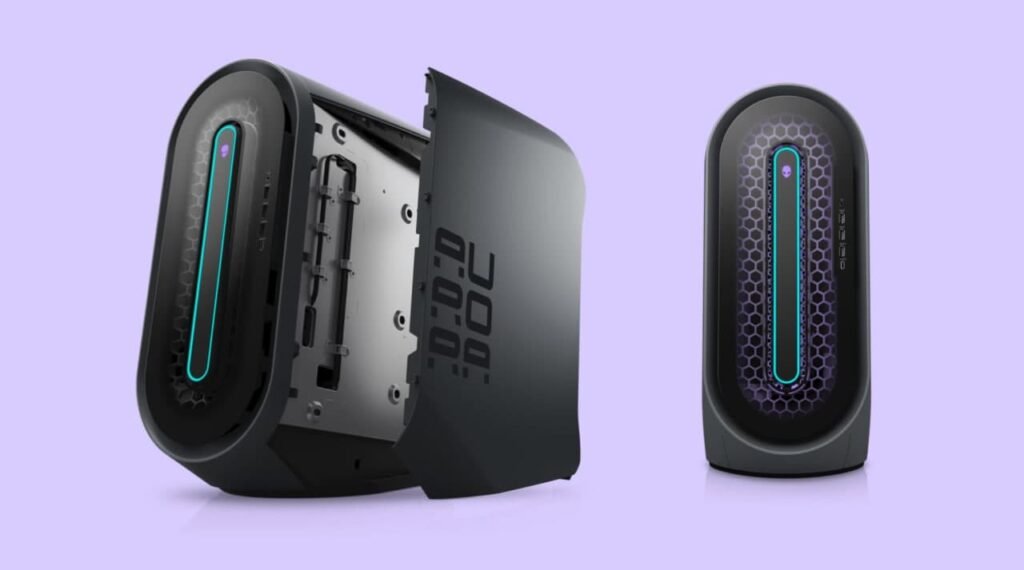 Aurora gaming desktop has a custom board as a motherboard, with power connections placed at the edges for cleaner cable management and better airflow, and allows the front ports to connect to the processor without a daughterboard. And on the rear, it has a new cable cover that slides into place behind the rear ports which gives the whole desktop a more rounded profile.
There's no word on pricing and availability for the new case and specs it can pack. But there will be two color options for the Aurora gaming desktop: Lunar Light and Dark Side of the Moon.