It's interesting to know that a self-taught inventor builds a rotating house for his wife.
We know that some of the most attractive wonders are made in the name of love.
There is an example of India's Taj Mahal, situated on the right bank of the river Yamuna which was made by Mughal emperor Shah Jahan to house the tomb of his wife Mumtaz Mahal.
While it is not relatively in the same position as the TajMahal, 72-years-old Vojin Kusic from Bosnia has created an unusual armature design for love that is turning heads from each around the world – a rotating house so that his wife, Ljubica can enjoy the different views from it.
The Story behind Rotating House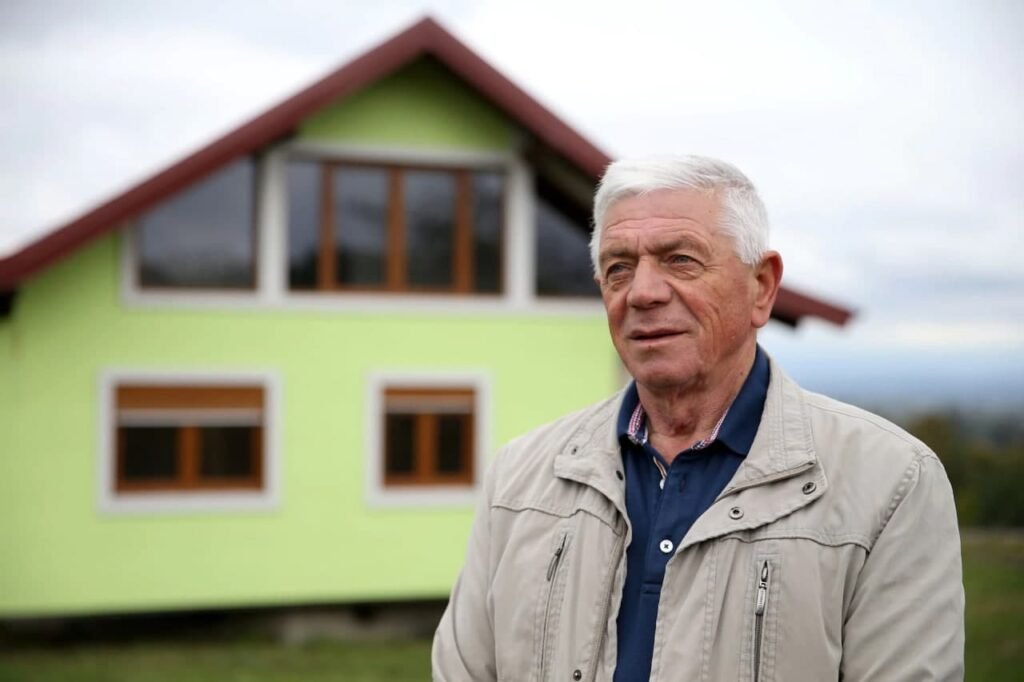 As reported by Reuters, the story begins after their marriage, Ljubica always wanted that their bedrooms will face the sun. Vojin Kusic built the house accordingly.
By this their bedroom faced away from the street and she is unable to see the passers entering their front yard which bothered her. His wife refuses to comment on their new rotating house.
To make his wife comfortable, Kusic decides to renovate the house after many years.
"I have got tired of her daily complaints and frequent renovation of living house and I said that I will build a spinning house for you," Kusic told Reuters.
This is how he gets an idea of the rotating house. The house is located in Northern Bosnia on a fertile plain, spins around a 23-foot axis because of an electric motor and wheels.
At a balanced speed that can be changed accordingly, the different views she is able to see now, from cornfields and farmlands to forests and the river.
Vojin Kusic added, "The spinning house can complete a full circle for 24 hours when it is at the slowest speed and is able to complete a full circle in just 22 seconds when at the fastest speed". 
This rotating house is more earthquake-resistant than other houses. This project took an overall six years to complete with an exception of the hospital stay because of a heart problem.
"This is not an innovation, it only requires a positive intention and knowledge and I have sufficient time and knowledge," Kusic said.