Asus has come up with good news for mobile gamers today. Asus ROG Phone 3 will be launching today on a live stream event. The spec sheet like always gets more juicier as Asus proceeds with a new version. The last ROG phone 2 was already a phone with god-like features. Let's see what they have up their sleeves this time.
FEATURES OF ASUS ROG PHONE 3
According to a leak by a Chinese magazine, Asus is fueling this ROG phone 3 with 6,000mAh battery. The battery specs are just like its predecessors.
Asus only confirmed that the phone is powered by Qualcomm's Snapdragon 865+ SoC chipset. Maybe this time the phone will feature a triple camera setup at the rear.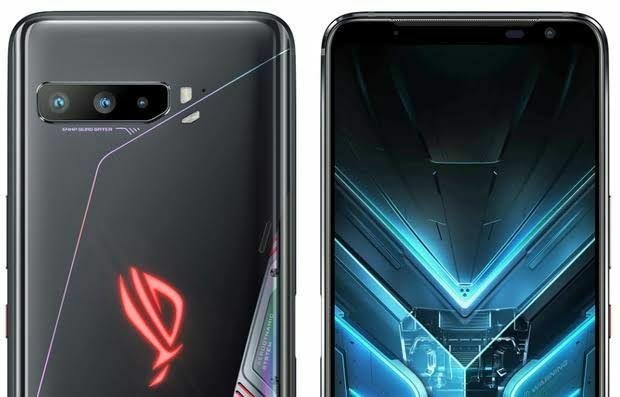 The phone will have upto 16 gigs of RAM. Last year's refresh rate was 120 hz but it is not confirmed whether they will push the refresh rate this time or not.
The display is expected to be a 6.6 inch FHD+ AMOLED with an in-screen fingerprint sensor. The design is expected to be much cleaner compared to the last versions but still gamer-esque as it is a gaming phone.
The bezels are shorter but still noticeable in the leak.
The official release will be at 8:15 PM IST. And there is not much time left for the Mobile gamers to see their next rig.
THE ROG ACCESSORIES
As always, the phone will be having some additional accessories which will help soothe the gaming experience. As the name is ROG, there will surely be a lot of Aura Sync RGB on the phone's body and it's cases.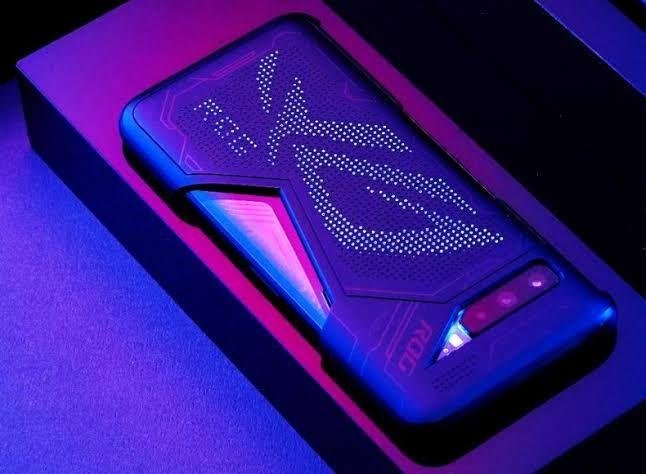 According to a leak, the phone's Lighting Armour Case will have tiny holes to project led lighting in 8-bit style. As it was in their latest ROG Zephyrus G14 laptop. There will be a cutout in the case for the cooling fans.
There will be an Aero active cooler available in the accessories. To keep the temperature low while on heavy usage like gaming. The Aero active cooler's design seems to be the same as before and it also comes with a 3.5mm jack and Type C for hassle-free gaming experience.
They have also added the Kunai Gamepad that will cover Asus ROG Phone 3 to a hand-held device. The gamepad will have joysticks just like the Nintendo switch style. The leaks seems like they'll also have shoulder and trigger buttons for more ease and controllability. The Kunai gamepad will be having a matte black finish.
The gamepad can also be used as a separate Bluetooth control device with grips.
The Twin View dock is also back. It was introduced in the ROG phone 2 release and according to users it is very handy and useful for multi tasking. This Twin view dock provides an additional screen with RGB lighting strip and controls.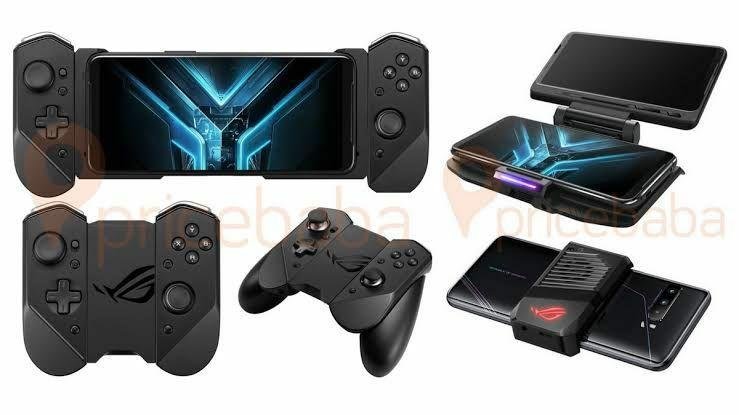 The specifications for the twin view dock are unknown for now but we don't have much time to wait. Everything will be revealed in tonight's Asus ROG phone 3 launch stream.