Google I/O 2021
There was be no Google I/O in 2020. Google abruptly cancelled it due to the COVID-19 pandemic. There were reports that it might host an entirely virtual gathering, but that didn't happen.
Google is finally offering the all-virtual I/O we hoped for last year in 2021. For those who are unfamiliar with Google I/O, it is an annual conference hosted by Google. It's an annual developer conference where Google unveils new hardware, software, and app and service updates.
The event is still going on, as it began on Tuesday, May 18 and will end on Friday, May 21. The rest of the schedule can be found on Goggle's website. Even, by registering for different sessions, one can watch the live session.
Though there are several consumer-focused events at Google I/O, the majority of the smaller events will be very technical in nature, leaving you ignorant unless you are a developer.
Android 12 Reveal and Beta
Google has finally unveiled the Android 12 operating system. We had a developer preview, but the first public beta would be available at Google I/O 2021. So, in terms of downloading and using it, if you have a Google Pixel, you can do so right now, but if you have a different phone, you'll have to wait. It will also be coming to devices from Asus, Tecno, Oppo, Realme, Vivo, TCL, Xiaomi, Lenovo, Oneplus, and ZTE.
This time, Google has introduced the Material You definition. So go here to learn more about 'MATERIAL YOU – DESIGN, ANIMATION, WIDGET, LOCKSCREEN, AND MORE,' which allows users to influence their own designs.
Smart Canvas For Workspace
Over the last year, we've all had plenty of experience working remotely, and now Google has chosen to give us another boost. Its new Smart Canvas platform allows users to work more freely across various Google apps such as Docs and Sheets. If necessary, you can record a Google Meets call directly in your team Doc and continue working.
Although all of this sounds fantastic, particularly if you have a presentation coming up, Google is not yet making Smart Canvas widely accessible. Integrations are expected to arrive this fall, but no one knows how quickly.
Wear OS and Tizen
Without referencing Android 12, we'd have to say that the Google I/O keynote is the presentation Wear OS users have been waiting for. Google's Wear OS and Samsung's Tizen platforms are merging to form "Wear," a super platform. It could result in significant increases in battery life, smoother app start-ups, and up to 30% faster app load times.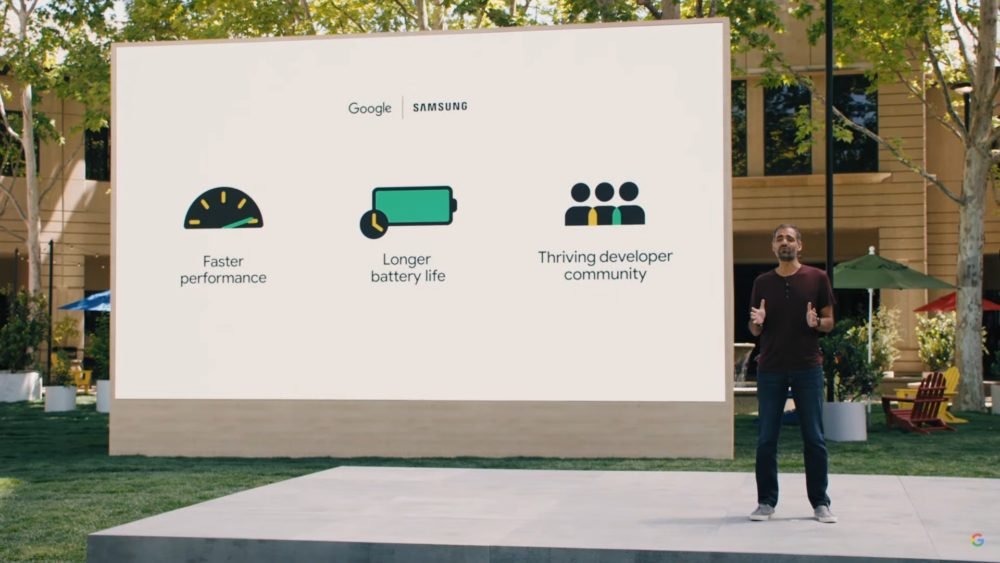 Samsung (and other OEMs) will continue to release their own wearables, but Tizen-only devices are no longer available. Other updates, such as a standalone version of Google Maps, offline Spotify downloads, and some of Fitbit's best features, are also expected to join the group.
Google Cam Updates
Google's popular camera programme is well-known and well-loved, and now the rich are becoming even richer. To begin with, developers are working to improve the accuracy of their cameras for people of colour. Cameras have had a history of losing darker skin tones in shadowed areas due to their auto white balance features. The aim of these enhancements is to make the camera experience more inclusive for all.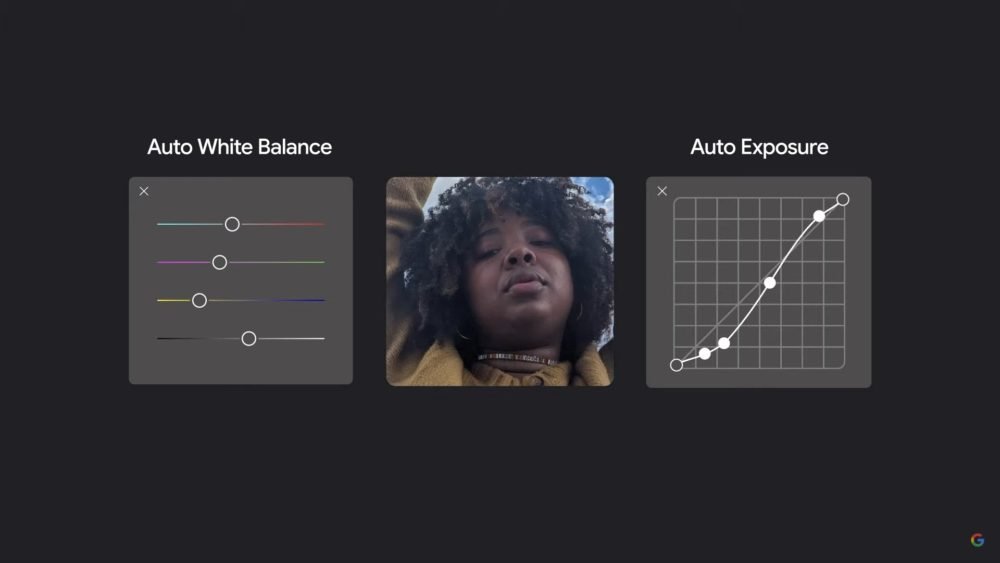 Google's selfie algorithm is also getting a boost thanks to improved mapping for curly and wavy hair styles. Instead of a hazy outline around their hair, users should be able to see more detailed results.
Project Starline
We've all experienced how difficult it has been to be apart from loved ones over the last year. Google's latest Starline video conferencing platform goes a step further by building a 3D model of your family member as you speak to them. It won't be able to replace a genuine face-to-face chat, but it will go a long way toward bridging the void.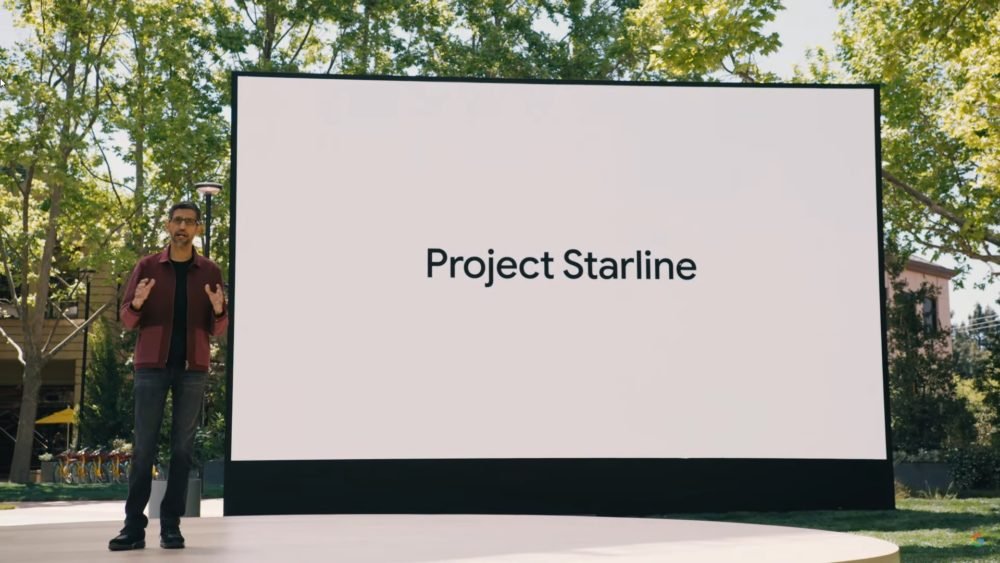 The Starline system is currently very wide. It resembles a picture booth in which you must sit when conversing with friends or relatives. It's also only accessible in a few Google offices right now, but as the technology improves, it should become more widely available.
We don't know when Starline will be updated, but it sure beats a stuttering Zoom call.
Digital Car Key with Better Security
Have you ever lost your car keys in the middle of a rainstorm in your backpack? It's not fun, believe us. Finally, Android 12 provides a solution. Google has revealed that some Pixel and Samsung Galaxy devices will be able to function as car keys thanks to NFC technology. Essentially, if your car is compatible, you can unlock it just as you would with a key.
The whole point is to finally get rid of your key fob, which Apple has already begun to work on in collaboration with BMW. We'll have to wait and see if other automakers follow BMW's lead, but we can only hope that BMW isn't alone.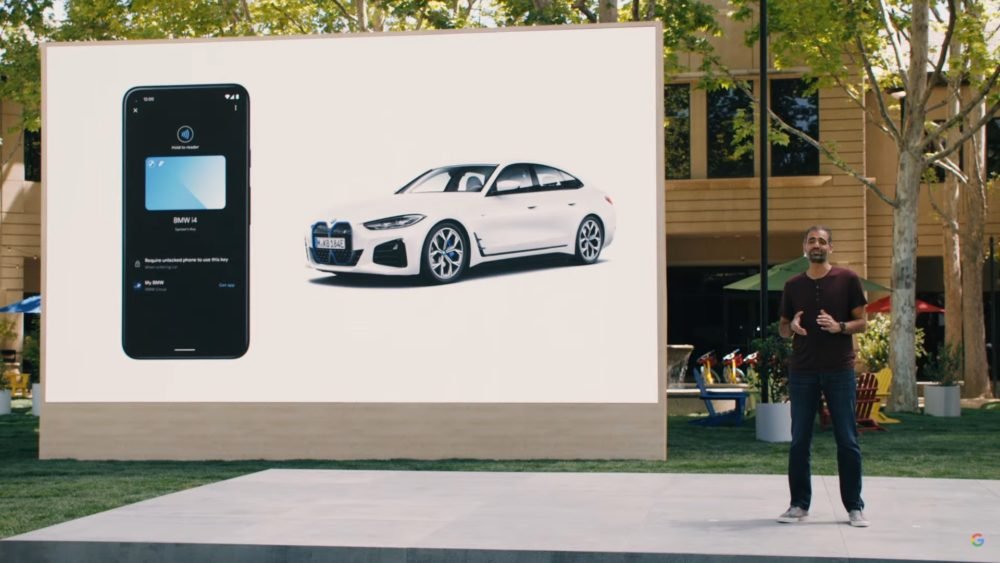 New password security tools were also released by Google. The opportunity to update all of your passwords at once, thanks to a new Change Password button, is one of them. You have the option of allowing Google to generate complicated passwords for you, or you can still take manual control.
What's next we can expect?
Google Pixel 5a
We weren't expecting a Pixel 5a launch at Google I/O, and we weren't disappointed. At I/O 2019, Google unveiled the Google Pixel 3a and 3a XL, the first devices in the "a" series. It's also likely that the Pixel 4a would have been unveiled at the 2020 event if it had happened. The Pixel 4a, on the other hand, was released in August.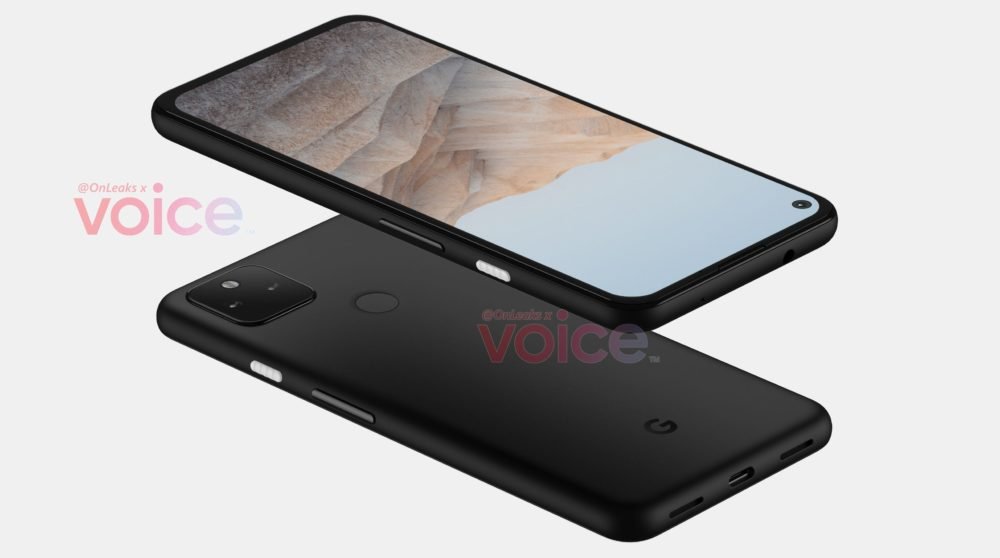 It's no wonder that Google wasn't quite ready to launch the Pixel 5a in May, with the COVID-19 pandemic still wreaking havoc on the smartphone industry — and the associated global chip shortage making matters worse.
Google Pixel Buds A
In 2020, Google released the second-generation Pixel Buds, which marked the company's first foray into the fiercely competitive true wireless earbuds market. Then there were reports that Google was planning to release a less expensive version of the Buds, dubbed the Google Pixel Buds A.
Unfortunately, Google did not announce these new earbuds at I/O. However, the company had already leaked information about the product via an error in a publicly available email.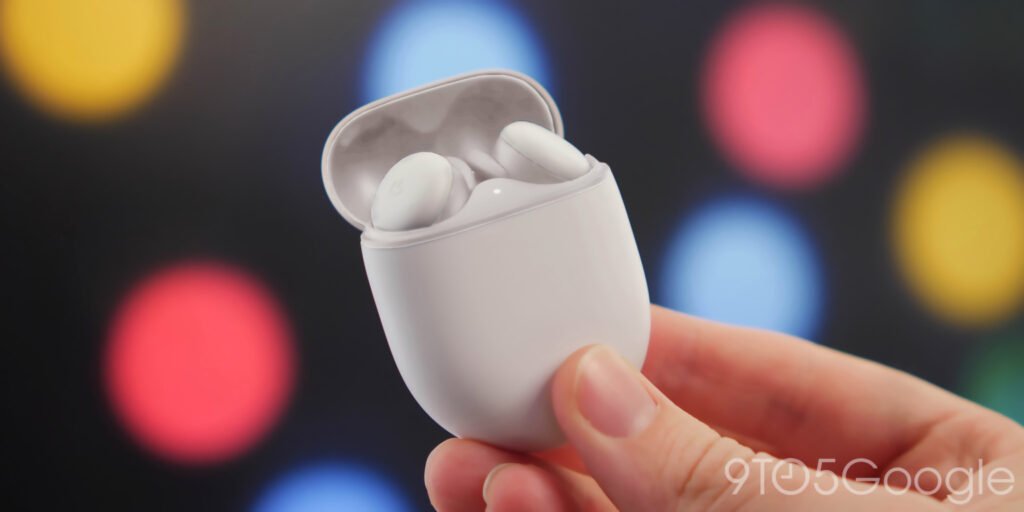 It's unclear which features of Google's $129 Pixel Buds will be removed in order to lower the price of the Pixel Buds A. However, the earbuds will most likely come with a new green colorway.
Whitechapel – Undiscovered Processor
According to rumours, Google could release its first-ever custom mobile processor this year, most likely in the Google Pixel 6. We didn't see a Pixel 6 announcement at Google I/O, and the processor itself, codenamed "Whitechapel," was kept under wraps.
Given that a mobile processor is very technical and will need developer attention to be functional, it would have been natural for Google to announce it at I/O. However, because this is Google's first attempt at anything like this, the announcement could be postponed until a separate event.
Google has summarized these launches for Google I/O in their twitter post, one can visit it for a shorter recap.