Great Conjunction – Jupiter & Saturn
The great conjunction of the long-awaited night event of centuries is here- Jupiter and Saturn will engage on December 21.
As these were the slowest moving planets in the sky which justifies the name- great conjunction because of the ancient skyanalysers. A full circle is described by Jupiter in nearly 12 years in the heavens by spending a year in visiting every zodiacal sign in the sky while on the other hand 29.5 years is taken by Saturn to take a trip around the sun. So these slow planets celestial summit meeting is unusual to occur every month or year or decade as this meeting happens on an average about every 20 years. So it is called the "great conjunction" for Saturn and Jupiter getting together.
Rare Moments of Exhibition
If on a normal conjunction Jupiter and Saturn were separated by about one degree or as twice as the apparent diameter of the moon but we are talking about the great conjunction on Dec 21 where they will be separated by just 6 arc minutes. This is equivalent to about 1/5th the apparent width of the moon or 0.1 degrees. So moment can be seen has two planets merging into one star as it will something exceedingly rare to watch.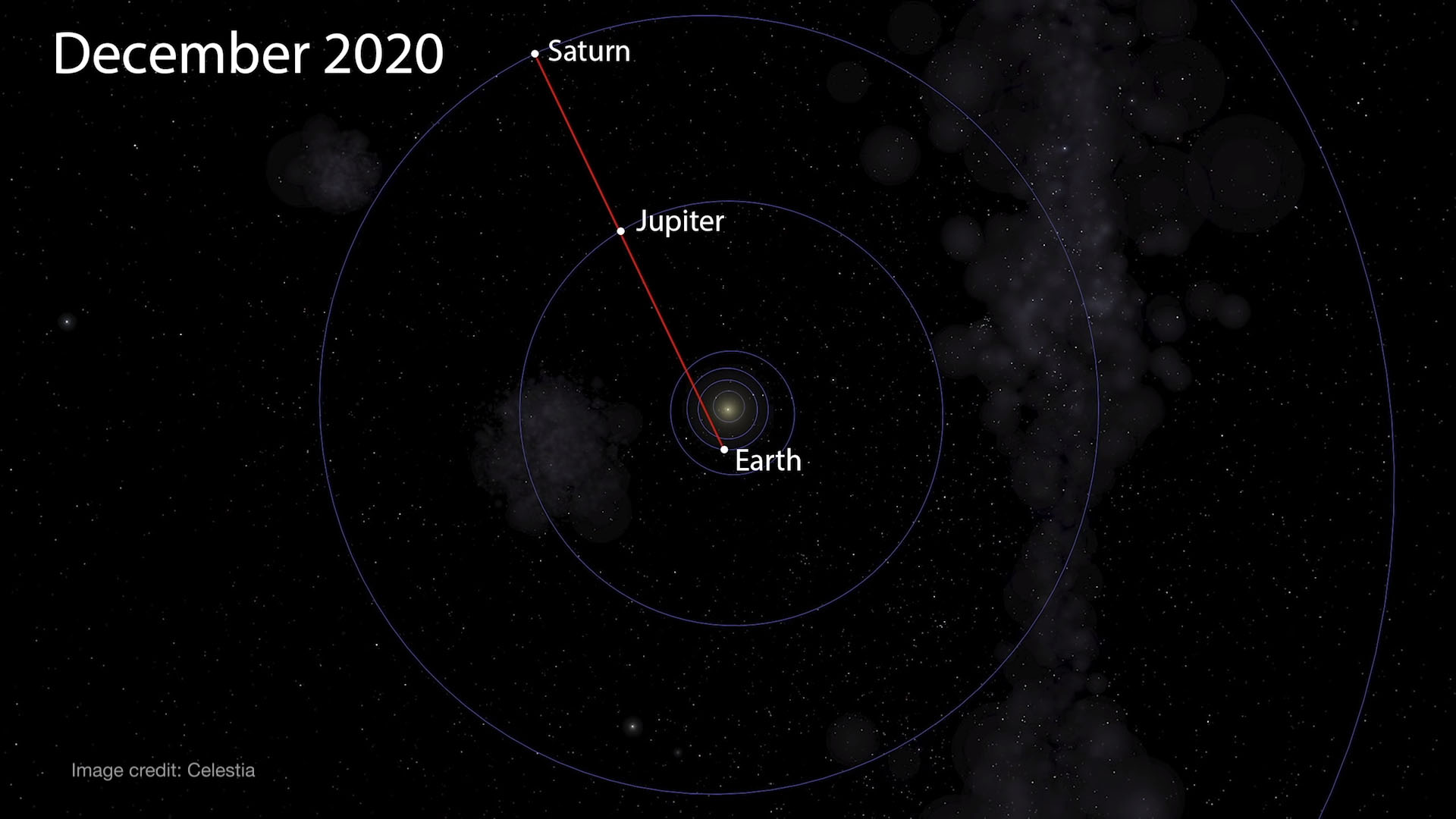 When and Where to Watch?
The further north anyone lives will get less time as the conjunction will sink below the horizon sooner. By far two planets with their moons would be visible through a telescope on the evening of December 21. The best way to see this astronomical event will need a clear southwestern horizon and no low clouds for far away distance Jupiter will be brightest and Saturn being faint and Saturn will be overtaken by Jupiter by switching places in the sky. The sky should be dark enough to spot them but not so late as they will set to.   
In case weather conditions in your area aren't agreeable to witness this celestial event, the Lowell Observatory in Flagstaff, Arizona, will host a program beginning on Youtube at 7 p.m. ET (5:30 a.m IST), showcasing live views through its telescopes.
Occurrence of Event
Different websites have different opinions in guessing the occurrence of these planets of coming this close as some say 400 years or its 800 years. But if we ponder about this, it happened back on 16 July 1623 when they were only 5 arc minutes apart – which is 397 years ago. But some regions were not able to witness the event in 1623 living in temperature altitudes but was visible from tropics near-equatorial regions.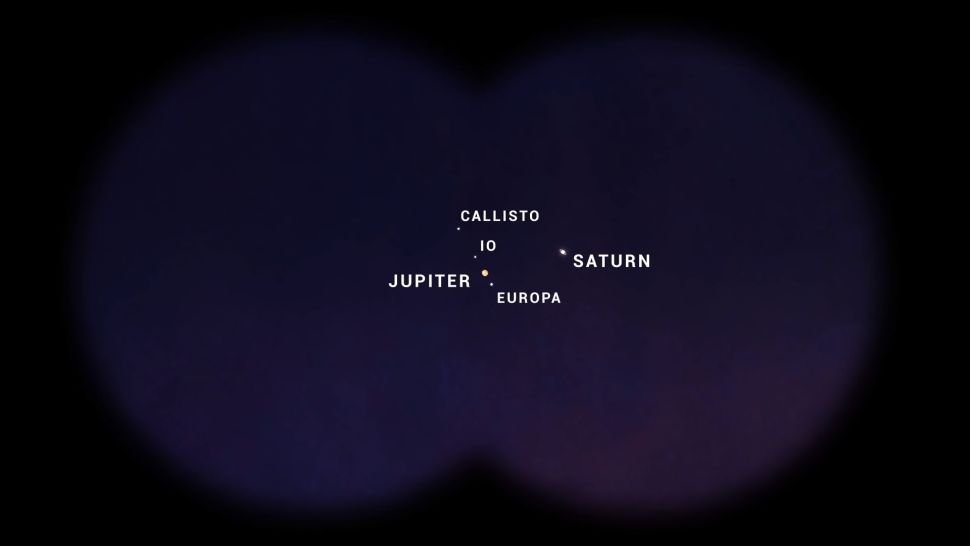 So the actual last time when the whole population of the world was able to have a favorable view of these two planets coming together was on 5 March 1226 and even more closer (2 arc minutes) as compared to this year's Dec 21.
So based on the observation made by an orbital simulator, it was found out that how many such cases were there when Jupiter and Saturn were within 6 arc minutes apart from 1A.D. to 3000A.D. So on average, these planets take 300 years to come together but in between, they were not visible to the human eye so the visible conjunction occurs every 375 years approx.
| Date | Separation | Time | Visible worldwide? |
| --- | --- | --- | --- |
| 372 March 6 | 2 arc min | morning | yes |
| 431 Dec. 31 | 6 arc min | evening | yes |
| 769 July 23 | 4 arc min | morning | no |
| 1226 March 5 | 5 arc min | morning | yes |
| 1623 July 16 | 5 arc min | evening | no |
| 2020 Dec. 21 | 6 arc min | evening | yes |
| 2080 March 15 | 6 arc min | morning | yes |
| 2417 Aug. 24 | 5 arc min | morning | yes |
| 2477 July 6 | 6 arc min | evening | yes |
| 2874 Dec. 25 | 2 arc min | evening | yes |
But there is a 794 years difference between 1226 and 2020 and only 60 years difference in 2417 and 2477. This is also believed that this could be the replica of the legendary Star of Bethlehem in this holiday season. But the theory for "Christmas Star" was a series of conjunction events between Jupiter and Saturn in 7 BC when 3 conjunctions were witnessed in one single year.
These 20 years occurrence is common but triple conjunctions are pretty rare as it occurs every 180 years on average which was in 1981 and we don't have one until 2239. So 7 BC event was unique. This year's conjunction may be single but is equivalently rare as we could see low in the southwest sky after sunset on Dec. 21. And if you consider the table more closely you would notice that "Christmas Star" will be visible exactly on Dec 25 but in the year 2874.