Instagram: The New Tik-Tok (Instagram Reels) Instagram Rolls out new Feature
Instagram's new feature Instagram Reels has been under testing for some time now. And with the exit of Tik-Tok, Facebook-owned – Instagram has started out their new Reels feature which allows users to shoot 15-second short videos.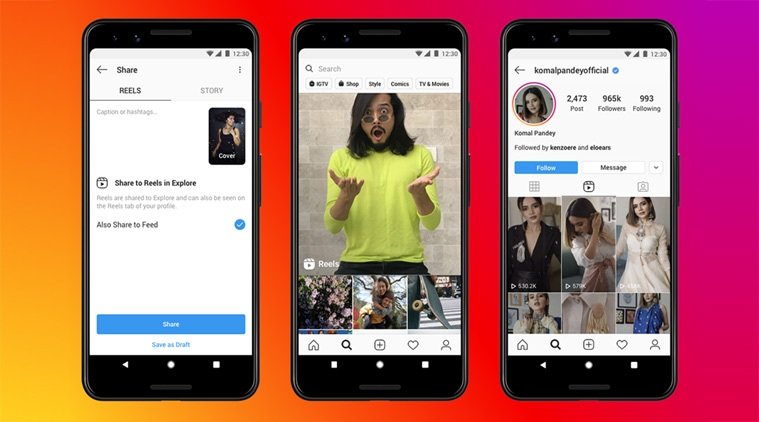 Instagram has finally started rolling out its latest Reels feature to all the users in India. The Reels feature brings out similar functions to the freshly-banned Tik-Tok app. This feature allows users to create videos on the app, add creative filters and music and then share it with their followers for fame or enjoyment. VP of Product, Facebook, Vishal Shah confirmed the new feature. Like Tik-Tok, users will be able to create 15 seconds video with popular songs, challenges or the current trends on social media.
Feature of Instagram Reels
The latest feature allows users to shoot video, add filters already available on platform and music which is available from Instagram's catalogue and share it beyond the platform where ever they wish to do so. Another feature is that users will be able to share Reels in Explore and also on their personal feed or IG video. Instagram has not provided any monetization methods as of now for time being but soon many platforms may approach Instagram.
One important thing to note here is that the Reels feature has started rolling out to users but only a limited number of users have received the feature having latest apps. If you still cannot see the feature on your Instagram app, we would recommend waiting it out since it will become available very soon. Yesterday at 7:30 pm IST, Instagram new feature was rolled out.
The Reels option is available in the Instagram camera while left swipe is done. It is the same place as the Boomerang, rewind video, slo-mo, and more filters.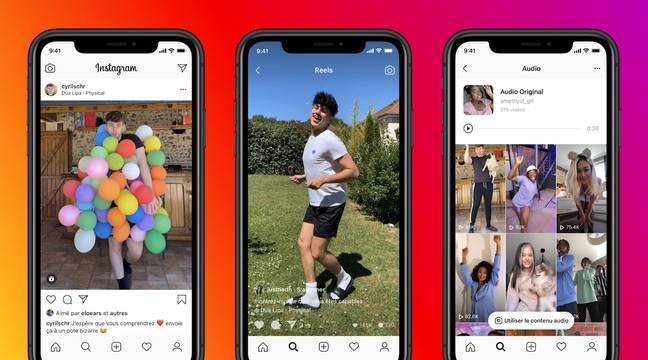 Users will have to open the Instagram camera and the select Reels to start churning out 15-second videos, pausing them adding bits and compile them. Like Tik-Tok, Reels gives options to use audio from Instagram Music library, speed of their videos, effects, and timer.
After recording of a video in Reel, users can choose the target audience they want to share with and unlike Instagram Stories, Reels can also be shared in the Explore section which will then be allowed to be viewed by everyone using the platform.
Motive of New Feature
The new interface brings in a new level of expansiveness and freedom of adding more media to video section of Instagram. In the screenshots above you get an opening page where you can get started with Reels feature of speed, music and many more. The shooting page allows you to put audio in the video, change video speed, face effects & filters, and also brings a timer functionality. You can find the videos posted by other users in the Explore tab of Instagram.
Reels also feature several AR effects allowing users to add a custom touch to their videos, making them special. To put AR effects in their videos, users can open Reels camera and go to effects and then use the AR effects.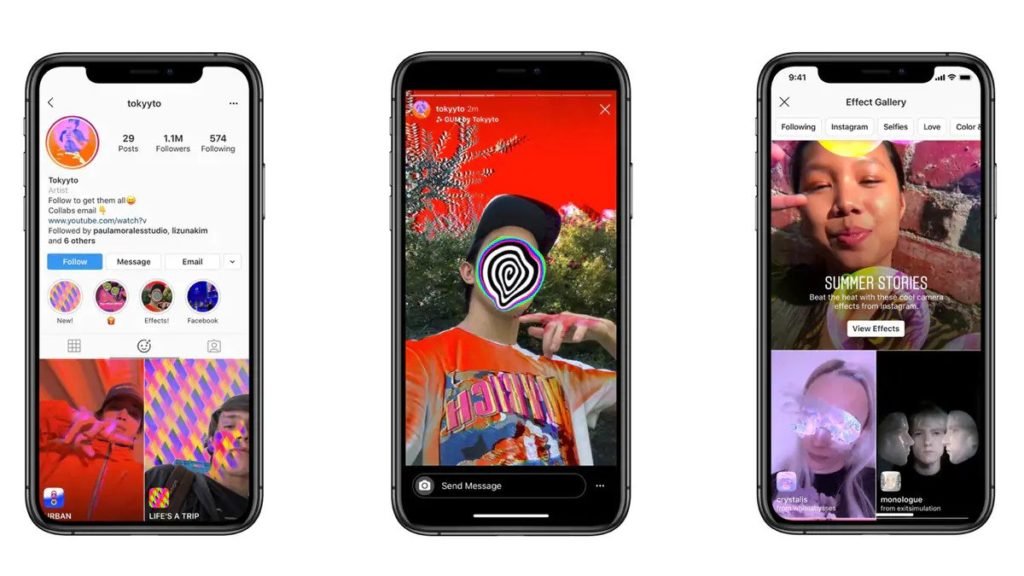 Users will also be able to record multiple 15 seconds Reels – it can also be recorded at once without hustles and the different effects can be added to each clip post the shooting of video. The Reels can also be reviewed, deleted, and re-recorded for improvement.
Instagram Reels also gets a 'Use Audio' option allowing others to use your original audio to create their Reels more indigenous.
Creating Instagram Reels
Go to the Instagram camera and select Reels at the bottom next to Story Tab.
Tap on the Audio option and select a song using the Instagram music library the same as earlier.
You can use original audio by simply recording a Reel using your voice.
Add AR Effect which will make your Reel interesting and set the timer as well to record any of your clips hands-free with filters.
Users will also get an option to speed up or slow down part of the video or audio they are using.