iPod Touch Releasing this Year
The release of the 7th-generation iPod touch in 2019 came as a surprise – Apple hadn't updated its dedicated music player since 2015 – but the pocketable jukebox isn't dead yet, with a new model reported to be on the way this year.
According to MacRumors blogger @SteveMoser and tipster @AppleLe257 on Twitter, this is a 'rumour,' not a 'leak,' but it sounds like it's something that's been learned in passing from internal outlets rather than something for which there is hard proof.
20th Anniversary of iPod
We're inclined to believe it for two reasons: first, Apple recently announced a lossless update for Apple Music, and second, this year marks the 20th anniversary of the original iPod.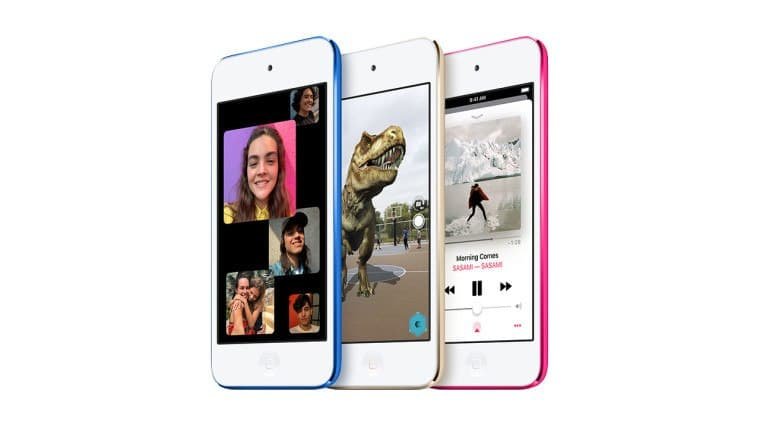 We also have renders, courtesy of @Apple Tomorrow, but keep in mind that these are based on the specifications and features that are being discussed – they aren't based on any photos or diagrams sourced from Apple, so they're a little speculative at this stage.
Multiple Color Range
The 8th-generation iPod touch appears to be coming in a range of colours, similar to the iPhone 12 and the current iMac, as well as a long-overdue update to Face ID. The rest of the specifications are unknown, but we'd be surprised if the current screen size of 4 inches wasn't increased.
We haven't learned much about the 8th-generation iPod touch rumours up until now, and it seemed as though Apple had completely forgotten about it. However, as Moser points out, the iPod was listed in promotional material for Apple Music that was sent out in November.
Availability
So, when do we expect to see this bright new music player? The regular insiders are already speculating that new hardware will be unveiled at the WWDC 2021 developer conference, which may include this new iPod touch when it kicks off on June 7.
If not then, it will appear later in the year, possibly in September or October. Apple appears to be on track to release its latest iPhone 13 handsets in September, despite the fact that it usually holds a hardware event in October.