KFC has just made an entry into the video game console space, (watch out PS5 and Xbox Series X|S) by making its one of a kind KFConsole official. Revealed back in June, when everyone was hyped for the upcoming PS5 and Xbox Series X|S, KFC released a trailer for the "KFConsole" promising it to be the first console to include a built-in "chicken warmer chamber." Yeah, you heard me right, Winner, winner, chicken dinner.
The restaurant formally known as Kentucky Fried Chicken (KFC), has teamed up with PC manufacturer Cooler Master to built its one of a kind "KFConsole". As detailed by KFC Gaming, this bucket-shaped gaming console is powered by an Intel Core i9 NUC 9 processor and supports hot-swapping mini GPUs from Asus, to keep the machine up to date with the latest games. It also has two Seagate 1TB SSDs and supports ray tracing, VR gaming, 240fps on supported titles, and also a smooth 4K output.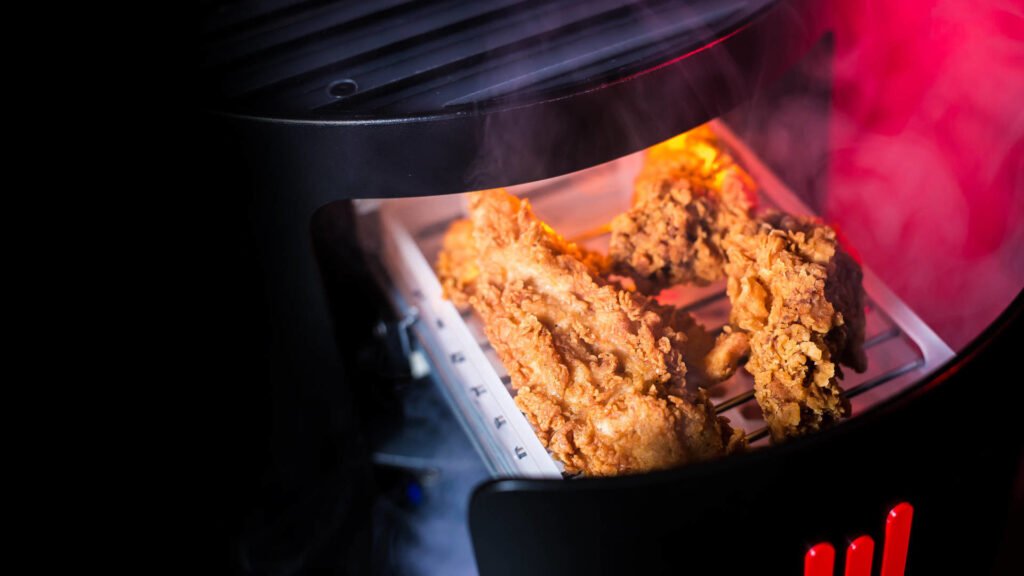 Like any powerful gaming PC, all consoles have to face the problem of thermal heating to keep the system running at its best without catching fire. But it looks like KFC and Cooler Master have figured out a way to put the heat generated during the playing to good use. As they are using the heat generated to keep the chicken (preferably KFC's), warm during playing so you won't have to suffer the inconvenience of cold.
Now the end result is a "console" that is more like a Steam Machine than an Xbox Series X. The joint press release by KFC Gaming and Cooler Master has not mentioned a release date or price for KFConsole as of yet. And there's also no word on if the machine will have a KFController of any kind or if it will just utilize PC-like support for existing gamepads.
But whatever the case is, it will surely go down in history as one of the strangest ways that a company ever attempted to get the public to eat fried chicken.