After a month of release of Raspberry Pi Pico, a developer named Hammond Pearce has created a totally open-source expanded development board for it. Named as "Kiwikit" this expanded development board provides physical connections that Pico lacks.
Spotted by Hackster.io, Pearce has designed the Kiwikit using KiCAD and opted for manufacturing it. According to him, it includes three general-purpose buttons (with a reset button), two programmable LEDs, with one Power LED for power status. It also has an OLED display for visual output. And now the most important part it has breakouts for every pin including an SPI, I2C, two ADC pins, along with LDR for analog experimentation.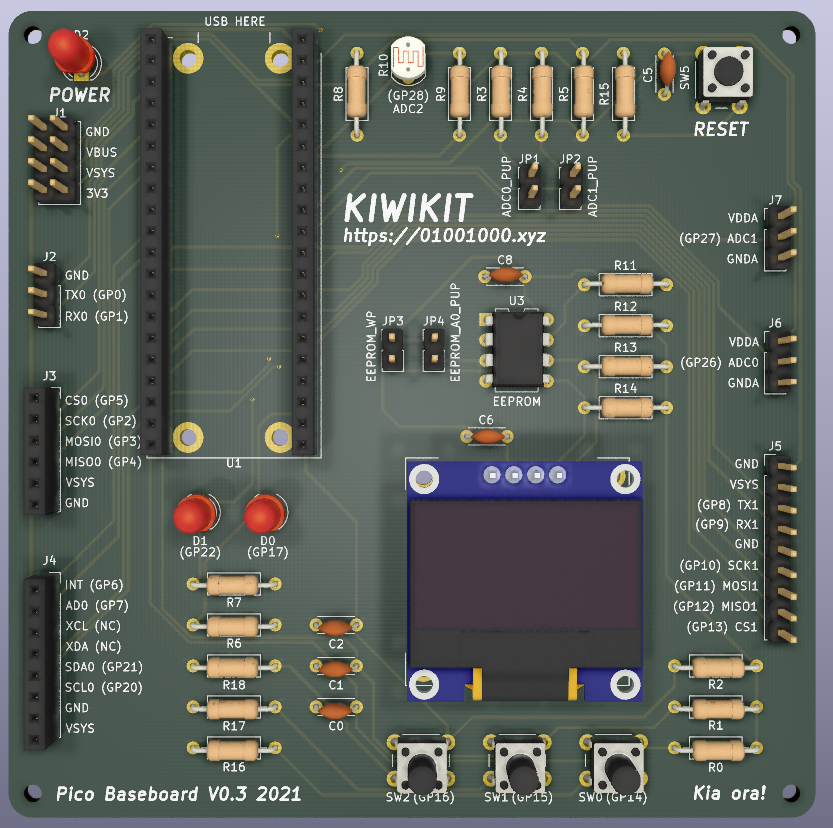 Pearce has no plans to mass-produce this board. And if you are curious to check this board or built yourself one of these, then its PCB files are available on GitHub. For the final product, Pearce has also provided schematics which you can check here.