Few months back, Nvidia univeiled its GeForce RTX 3080 Ti with 12GB GDDR6X memory only, but now a lisitng Russian hardware store – Hardvar (via Yandex.Ru) and YouTube video (via @momomo_us) has confirmed the existence of RTX 3080 Ti 20GB variant, which has same clock speed with a smaller memory interface.
Specifications of GeForce RTX 3080 Ti 20GB Graphics Card
Nvidia GeForce RTX 3080 Ti 20GB Grahics Card variant has a 320-bit memory bus, which smaller than that of 384-bit interface of vanilla GeForce RTX 3080 Ti 12GB variant. New varaints 20GB of GDDR6X memory uses less memory bandwidth and is limited to 760Gbps as it has more memory (12GB variant has 912GBps).
As reported by WccfTech, the graphics card in particular is the "Gigabyte GeForce RTX 3080 Ti Gaming OC which features 20GB GDDR6X memory and is the 9th revision." There are also "AORUS Xtreme and AORUS Master variants available in 20GB flavors" but those would cost a lot higher than Gaming OC.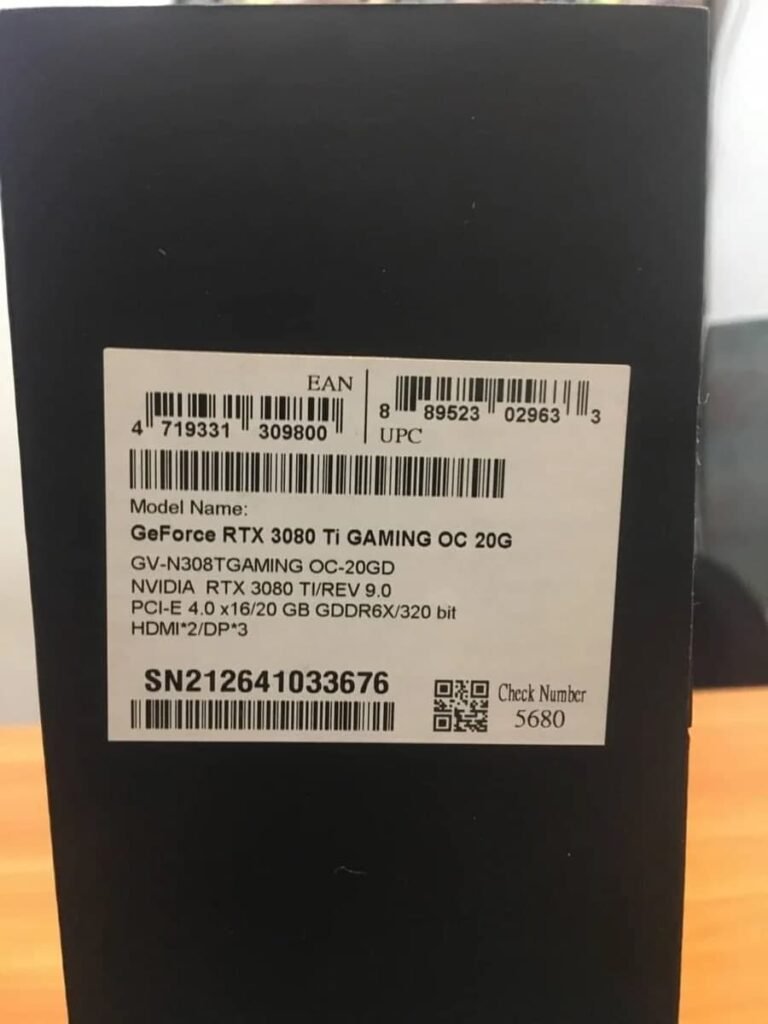 This GeForce RTX 3080 Ti 20GB varaint seems to be made prior to the production of Ampere LHR chip, as the hardware stroe, Hardvar has provided the cryptocurrency mining benchmarks where the card can be seen delivering 86 MH/s at stock & 100 MH/s when overclocked. The card could boot properly with GeForce 457.71 drivers and run mining algorithms without any problems.
Also a Youtube video by Russian cryptocurrency miner, Kolya Miner, who got one of the GeForce RTX 3080 Ti Gaming OC with 20GB for around 2,25,000 Rubles that's over $3,000, can be seen showing the mining performance of the card in several crypto algorithms.
According to reports, 20GB variant delivers hash rate up to 94.04 MH/s in Ethereum. Whereas RTX 3080 Ti delivers around 60-65 MH/s in the same Ethereum mining algorithm. 
For now the GeForce RTX 3080 Ti 20GB is already available in Russuia with price ranging from $2,733 to $2,837 and it shouldn't be long before it make its way to U.S. retailers.