Update: The Pokemon Company has awarded the 8-year-old Bryson Kliemann by sending him a collection of rare Pokemon cards, after his selflessness act of selling his Pokemon card collection in order to pay for the treatment bills of a puppy.
As reported by WSLS 10, The Pokemon Company has recently sent Bryson a collection of rare Pokemon cards, along with a letter expressing their appreciation for his act of love for his puppy. The letter reads, "Hey Bryson, we were so inspired by your story about selling your cards for your dog's recovery, these are some cards to help you replace the ones you had to sell." 
Original Article: Hey readers, we all are aware of the Pokemon Trading Card Game (TCG) and even the real trading where you can sell the rare cards of Pokemon to earn money. The Pokemon booster boxes are sold for thousands and even the box with the black triangle is worth more as they may have a lot of rare cards. But have you ever heard that this would help save someone's life? Yes, this is true. An 8-year-old recently paid the treatment bills for a puppy by selling his Pokemon Cards.
What's The Complete news of Selling Pokemon Cards?
Well I know Pokemon is highly popular among kids, but this time this news of Pokemon Cards is much more interesting.
It is an incident from Virginia when an 8-year-old kid named Bryson Kliemann sold his Pokemon Cards collection so that he could pay the puppy's medical treatment bills.
What Really Happened?
Talking about the pup named Bruce, he suffered from Parvo, a contagious canine virus. The virus had grown so much that Bruce had turned extremely lethargic and more shocking was that the ones who suffer from this disease have 68-92% percent survival rates as per the American Kennel Club (via ScreenRant). When we researched more about the disease the other symptoms of Parvo are fever, vomiting, weight loss, weakness. Also in order to immunize the dogs, they need to be given 3 vaccines as protection against Parvo. While in the case of Bruce his life was at higher risk.
How The Puppy's Life was Saved with help of Pokemon Cards?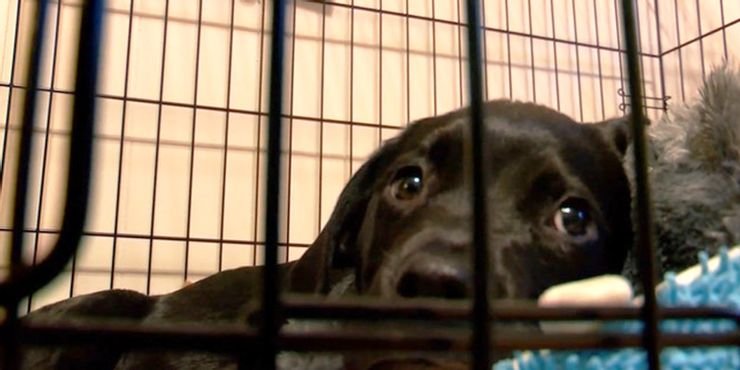 As the ACB affiliated WCYB says that Bryson found the sick Bruce and immediately his mother took him to the hospital. At the hospital, when they learned about the treatment cost they were shocked as it was $700 which they were unable to afford. At that moment Bryson decided to set up a roadside stall named 'POKEMON 4 SALE' to sell his collection.
Just then someone sent a photo of Bryson at the stall to his mother and she posted it on social media setting up an account as 'GOFUNDME' in order to receive donations expecting an amount of $700 but to their surprise, they received double the amount .i.e. $1900. Although this extra amount will now be used to vaccine the other stray dogs in the locality.
But readers, this is so soothing to hear such news about humanity and love by youth like Bryson towards the animals. Although Bruce was kept under observation away from his family now he is with his family, still under treatment.
So this was all for the post. Do tell us in the comment section below what you think about the action done by Bryson and do tell us your suggestions to improve our content.