Razer announced a new set of over-ear wireless headphones – Opus X, that offer active noise cancellation for just $100 which is half of its predecessor. There are a small number of differences and no major compromises when compared to the last year's $200 Opus headphones. Razer Opus X could be an option if one is planning to spend less money on wireless headphones.
Specs and Features of Razer Opus X 
The design is similar to the Opus. It's unclear from images about the build quality or the change in the material due to price reduction. The button layout has been crowded onto the rim of the right ear cup rather than splitting functions across both the left and right sides. The Opus X's power button now handles cycling through ANC (active noise cancellation ) and the "Quick Attention" mode that lets the one hear more of their surroundings.
Razer Opus X has rotating ear cups so that one can rest them comfortably around their neck if they need to take them off. This model lacks the feature that automatically pauses or plays the content upon removing or putting them back on. There's one more drawback which is there is no 3.5mm jack, just a USB-C port so one will need to connect these solely over Bluetooth 5.0.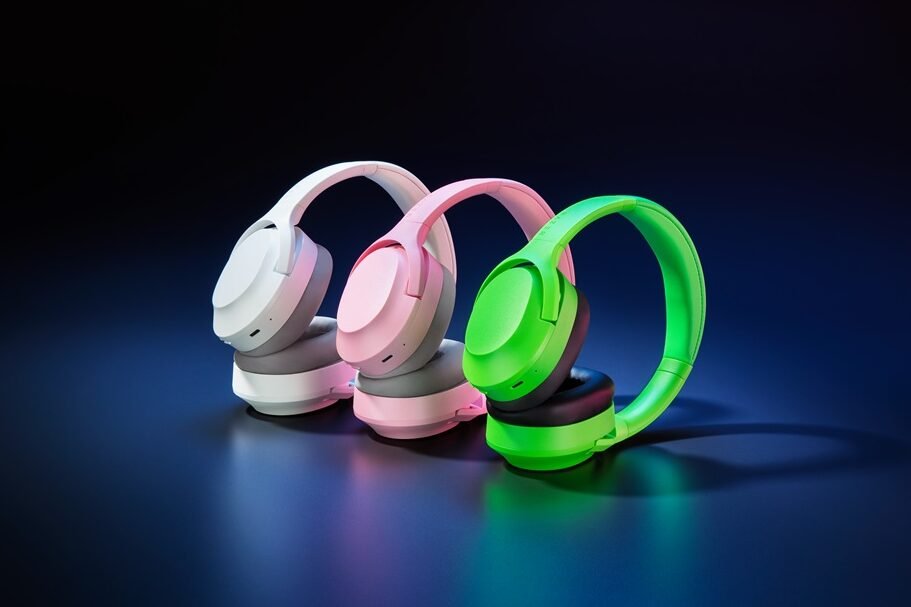 One exclusive feature of the Opus X is Razer's low-latency "Gaming Mode" which reduces the latency over Bluetooth to 60 milliseconds. It also has 40mm drivers and two microphones.
The previous Opus was priced at $200 and had good sound quality and active noise cancellation which is difficult to find at this price point. The new Razer Opus X claims to have up to 40 hours of battery with noise cancellation off, or up to 30 hours with it on.
Color and Availability
This model is available in three new striking colors – green, pink, and white. The Razer Opus X is available on Razer's website, Amazon, and other retailers. The 'Razer Green' color will be exclusively available on Razer's online store for a month, but after that, it will be available at other stores.