One of the most popular anime streaming services Crunchyroll has notified its Katekyo Hitman REBORN! fans in non-English speaking countries now. Although it is a classic Shonen Jump anime, still it is far away from the much wider audience it actually deserves. Earlier Reborn! was only accessible in English-Speaking countries, but now Crunchyroll will pour the anime into several new non-English-speaking countries. This territory expansion will cover the Americas, Australia, New Zealand, Europe (excluding French-speaking countries), and MENA (the Middle East and North Africa). Crunchyroll will air the translated version of REBORN! for the respective territory in few months.
Crunchyroll has stated, "More Crunchyroll members will soon be able to dive into the world of the REBORN! anime……..Crunchyroll has expanded the series' territories, with episodes rolling out in additional languages gradually over the coming months."
REBORN! (As it is translated) is a unique, charming, and comedic series that goes on to have many memorable and emotional moments. Hitman REBORN! is a mockery of the Italian Mafia and incorporates this mafia concept into a very comedic story. It begins as a comedic-gag manga and soon the story of REBORN! develops into a unique battle shonen.
Katekyo Hitman REBORN! the manga was written by Akira Amano (Psycho-Pass). It was published in the weekly jump magazine from 2004-12. The manga chapters have been compiled into 42 volumes and an anime series began to air in 2006 and concluded in 2010, totaling 203 episodes. At the time of its publication REBORN! was regularly in the top5 ranked manga in Weekly Jump. At the time of its release, it had enough to demand.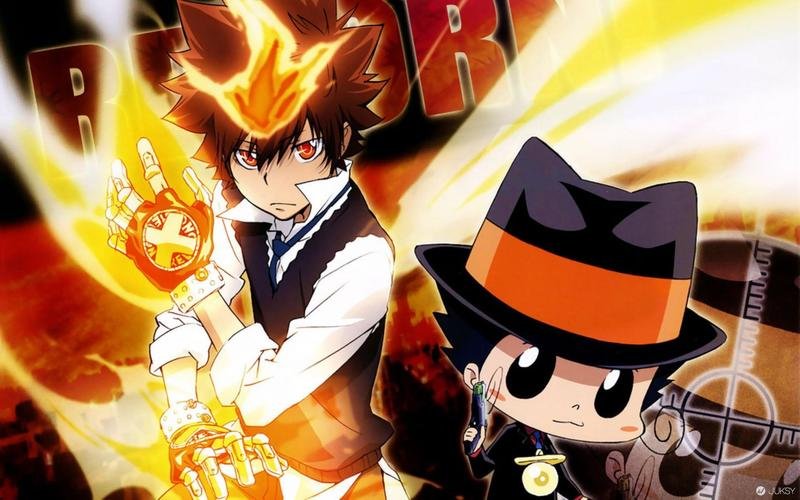 The story revolves around the most powerful mafia family in Italy (Italian GODFATHER!) called the Vongola family. The family is looking for its worthy 10th successor. It is here that we are introduced to our main protagonist Sawada Tsunayoshi. But this guy is a 180-degree turn from a regular shonen protagonist, he keeps behaving like a wimp, he is very cowardly, and he doubts himself regularly.
He is the definition of a loser, this all changes however when he is introduced to a 2 years old infant who becomes his home tutor (but is actually the hitman sent by the 9th head of the Vongola family other than an infant). It is here that we learn that 'no good' Tsunayoshi is destined to become the 10th head of the Vongola family.
The hitman named, REBORN changes Tsunayoshi's life for the better, he helps him with his studies, helps him to find the powers within himself and whatnot.
Many people drop the show until the series changes its tone, yes! It does rely heavily on gags at the beginning but it develops into a deeper show once every character introduction is made. The series incorporates its comedy alongside a darker storyline which works really well.