Elon Musk is not only known for his Tesla cars but is widely popular for his endless amount of insane ideas. And now, this crazy person has come up with a beer. Imagine a car company selling beer too. Well, this beer is named Tesla Cybertruck Gigabeer. Musk seems to expand his booze business after his tequila business was a success that became immensely popular. And now he is all set to establish his beer after the Tesla tequila.
The Weird Idea- Tesla Cybertruck Gigabeer
Elon Musk has recently announced that Tesla would produce this "Gigabeer" at its very own Tesla's Gigafactory established in Berlin County Fair. Furthermore the prices, taste or flavors, etc. details are not revealed for now.
On the production of Gigabeer Musk said:
" We are gonna build a train station that's right on the property. And then we are gonna have graffiti murals all through the factory, on the outside and everything. So I think that's gonna be pretty cool. We have got some of them already and we are even gonna have a beer."
Well, when musk said they are gonna have beer too, he also explained some interesting things about it like:
The beer is based on the theme- new Cybertruck.
The Tesla Cybertruck Gigabeer bottles will have a sharp edged look with the Tesla logo imprinted onit.
Moreover, the bottle will have a futuristic design.
The bottle design is inspired by Cybertruck.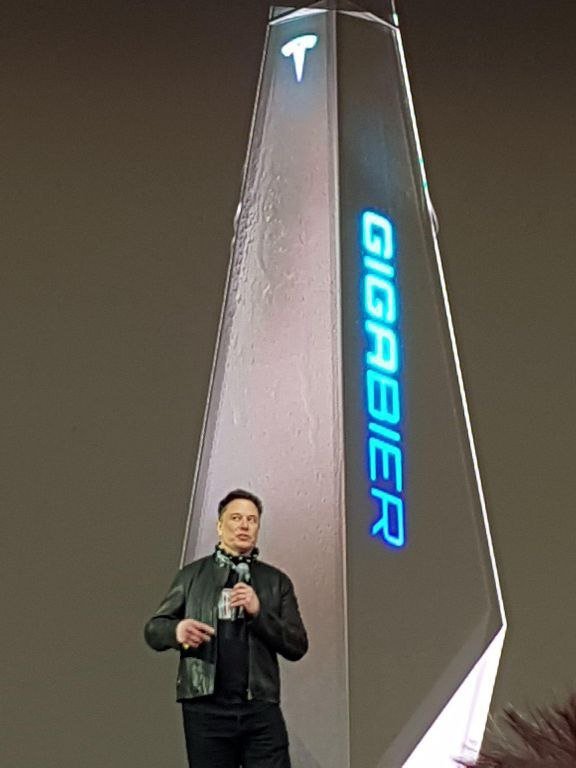 Although this is not the first time, Musk has brought some beverage products. Previously, he has a history of selling the tequila named Tesla tequila. If we talk about the Tesla tequila, the bottle was shaped like a lightning streak colored golden. During the launch, it sold out for $250 and had a limited edition. During the release of the second batch, it was so much in demand that in just a few hours, it was completely sold. and surprisingly at present, the bottles are selling for thousands of dollars( even though the bottles are empty).
So this was all about the post and we will find out in the upcoming weeks whether the production of this Tesla Cybertruck Gigabeer will be limited edition or not. Moreover, it will be interesting to watch a car company selling the drinks too where a no drink and drive law is established. Will it pose a problem for Elon Musk or will it be a success, we will let you know in the upcoming time.