Tom Clancy from Ubisoft has been a broadly successful and popular game title on PC and consoles, and now it will be coming to mobiles. This morning Ubisoft announced its plans for carrying out the expansion of Tom Clancy's universe which includes everything from the launch of Tom Clancy's The Division and Tom Clancy's The Division 2, along with the DLC content, to an upcoming Netflix original film based on this game.
Ubisoft, while discussing the future of this expanded universe of Tom Clancy, has laid out a timeline for all the upcoming projects. Those include a new free-to-play title called Tom Clancy's The Division Heartland, as well as a mobile title that will be coming to Android and iOS at some point.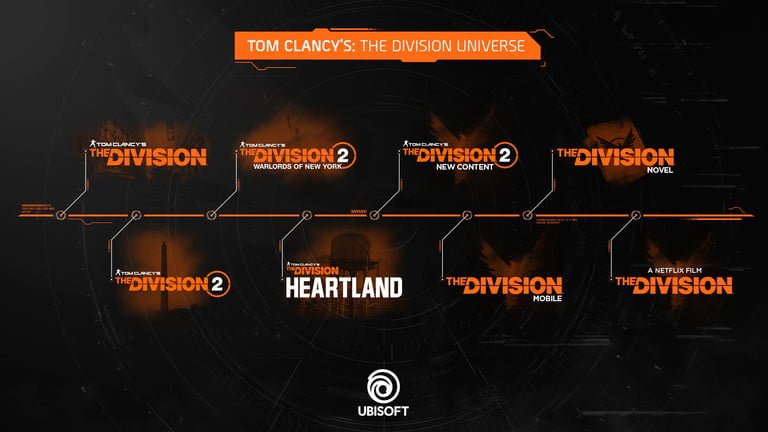 This might be one of the broadest projects from them, but it also might be one of the most ambitious. While Tom Clancy's The Division Heartland is most likely to be much larger in scale, it seems like it might turn out to be a battle royale title, which is unsurprising all the hype right now.
So players are surely gonna love it. But mobile titles have mostly tended to catch a bad reputation. Having said that, titles like Diablo Immortal, Call Of Duty: Mobile, and League Of Legends: Wild Rift do a great job at exhibiting how good they can actually become.
Considering the success and the quality of these games, maybe it won't be so difficult for Ubisoft to capture the aura that Tom Clancy's The Division was able to harvest. Ubisoft says its plan for Tom Clancy's The Division Mobile is to bring the franchise to a much wider audience.
And if it can hold out cautiously, it could wind up being a huge success as well. The studio hasn't yet shared any specific details about the game though. Other than this fact that it's working as of now on a mobile title for Tom Clancy's The Division franchise.
While there doesn't lie much to know about the mobile title as of now, as it seems pretty far off from reach, Tom Clancy's The Division Heartland is currently in development at Red Storm Entertainment. The same Ubisoft-owned studio that has previously worked on Tom Clancy's The Division and Tom Clancy's The Division 2.
The game will be a free-to-play title that is both part of the Tom Clancy's Division universe and a kind of unique game in itself that doesn't require anyone to have previous experience with the series. Ubisoft is also allowing interested players to sign up for early testing of the game. Though keep in mind that signing up doesn't guarantee that one will get to be a part of the tests when they pop up.
Ubisoft has planned to launch Tom Clancy's The Division Heartland sometime around 2021 or 2022. So we can expect the testing to start in the near future. Supported platforms are as follows PS5, PS4, Xbox Series X/S, Xbox One, and PC.