When it comes to its myriad tourism attractions, Dubai is far from done pushing the edge. With a record-breaking depth of 196 feet, the city has officially launched the world's deepest pool which features a underwater city.
CNN claims that the Deep Dive Dubai attraction is located in a gigantic 16,000 square foot structure and includes a "abandoned" underwater city for divers to explore. There's also an underwater film studio, as well as a media editing area and a working underwater arcade.
Not Really Pool – Much More
Deep Dive director Jarrod Jablonski told the station, "It's really not fair to call it a pool since there are so many things."
Divers can wear thin wetsuits or swimsuits in the 14 million gallons of fresh water that is kept at a comfortable 86 degrees Fahrenheit.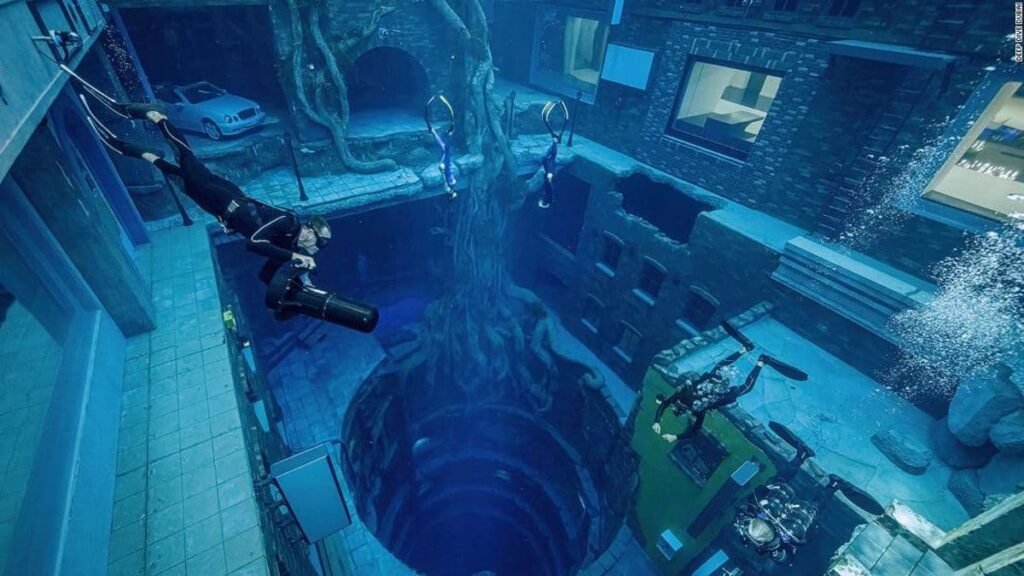 Deep Dive Dubai will open its doors to the public later this year and will offer beginner and certified diver courses.
Camera Coverage
Sixty-six cameras ensure that no one gets lost in the underwater city, keeping divers safe at all times. In the event of an emergency, up to 12 divers can enter a state-of-the-art hyperbaric chamber. Divers can gradually acclimate to surface pressure without risking decompression sickness by using the chamber.
Divers are also advised not to travel to the top of the Burj Khalifa, the world's tallest tower, due to the massive pressure differential, according to a note posted on the attraction's website FAQ.
Cautions
The caution states, "Do not visit the top of the building after diving. It is suggested that you wait 18-24 hours after each dive before ascending higher than 300 metres (1,000 feet)."