More than 170 Android apps have been caught as scam services designed to scam people in the name of cryptocurrency mining. As per a report published on Wednesday, Security firm Lookout Threat Lab said this week that the apps, 25 of which were hosted on Google Play, are scamming people interested in cryptocurrencies by offering cloud-based mining services.
The majority of the apps weren't free and charged extra fees for subscriptions and upgrades that ranged from $12.99 to $259.99 – crypto such as Bitcoin and Ethereum was accepted as payment. Android app users didn't know that the apps were scams as they were not allowed to make withdrawals until a minimum balance had been reached and against fees, these mobile apps promise to perform cryptocurrency mining on behalf of subscribers. But the firm's researchers found that no actual mining was taking place.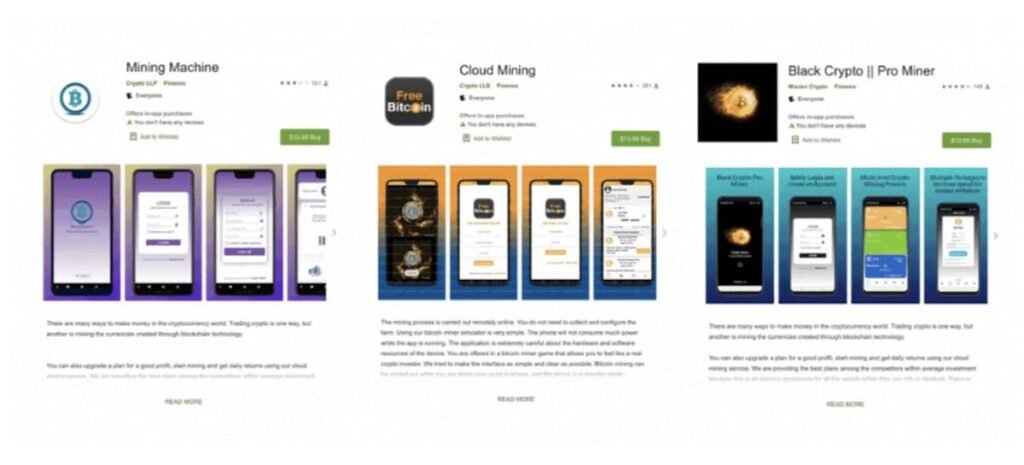 Lookout Threat labs wrote that over 93,000 people have been scammed in this way and the creators made $300,000 from selling the apps with an additional $50,000 in crypto from victims paying for fake upgrades and services. It was also noted that the UI of the apps was so poor that they could have been made by a person who has no programming experience.
Soon after Lookout's finding hit the internet, Google removed all android apps reported by the firm from its play store immediately. However, you still have to be quite careful when sideloading apps. So, as always, be careful with such scams.