What if Peggy Carter took the Super Soldier Serum instead of Steve Rogers? What if T'Challa has become Star-Lord instead of Peter Quill? The trailer of What if…? – Marvel's first animated and much-awaited series – brings such questions to mind as it investigates how things could have played out uniquely in the Marvel Cinematic Universe (MCU). Meaning the series will explore the Marvel multiverse and some of the different possibilities for several characters, you can take a look by yourself at some in the trailer below.
The trailer of What If…? begins with a scene from the first Iron Man movie, where the MCU started in the first place. And then it delivers a first look at alternate versions of MCU stories and characters including Captain Carter, T'Challa (as Star-Lord), Doctor Strange, Ultron, Howard the Duck, and many more. Now, the interesting part is that Marvel has dropped the trailer just before the finale of the Loki series (now streaming on Disney Plus), so it could mean that something will happen in the series that will lead to MCU's multiverse setting the stage for What If…? and many other upcoming movies and series (or maybe I'm just overthinking).
After being in the works from 2019, Season 1 of What If…? will have 10-episode in total with the first episode releasing on August 11, 2021, with new episodes every Wednesday on Disney Plus. Each episode will unhide a critical instance from the MCU which has been completely changed. On a related note, season 2 of the series is also on the way, so don't worry Marvel won't let you live in boredom.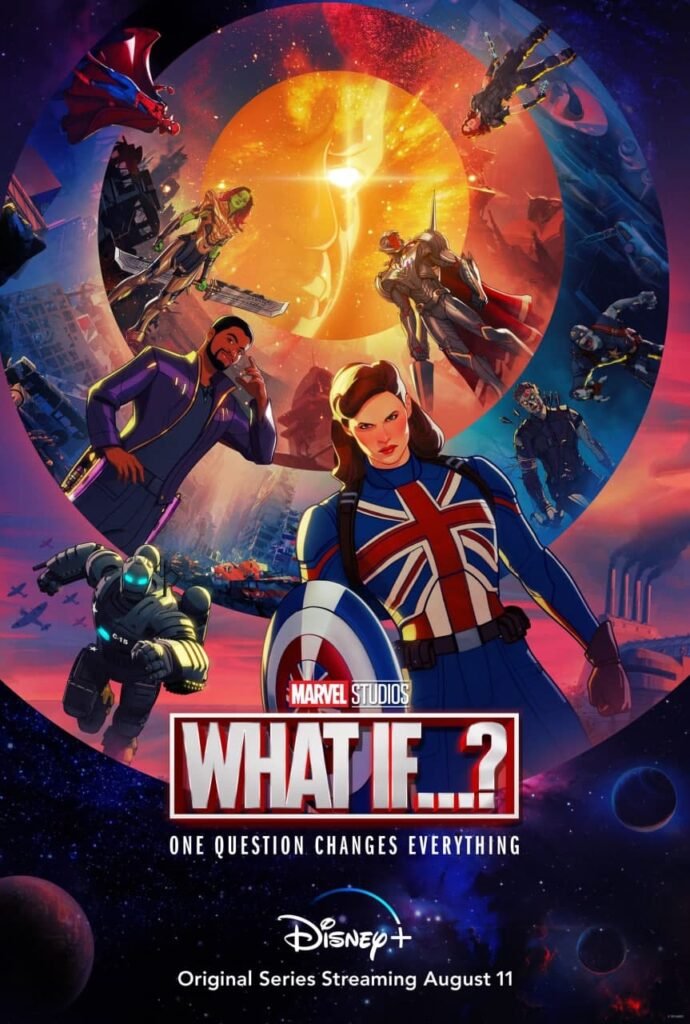 What If…? Voice Cast
Now talking about the voice cast, Jeffrey Wright has voiced The Watcher, an extraterrestrial being who observes the multiverse but pledges to not interfere in the events, Late Chadwick Boseman as T' Challa, Chris Hemsworth as Thor, Tom Hiddleston as Loki, Michael B. Jordan as Killmonger, Samuel L. Jackson as Nick Fury, Mark Ruffalo as Hulk, Paul Rudd as Ant-Man, Jeremy Renner as Hawkeye, Sebastian Stan as Winter Soldier, Josh Brolin as Thanos, Karen Gillan as Nebula, Hayley Atwell as Peggy Carter, Dominic Cooper as Howard Stark, Jeff Goldblum as Grandmaster, and many more.
Now, Tony Stark, Steve Rogers, The Collector, Doctor Strange, and Captain Marvel are also in the series, but with different voice actors than their MCU film counterparts. Honestly speaking this series is going to be a reason for you to stay subscribed to Disney Plus.