Earlier this month, we saw a leak, where Google Store accidentally revealed the new "Nest Doorbell" and "Nest Cam." And now it looks like tech giants are having some serious problem keeping their new gadgets a surprise. Because this time its Google Fi app has briefly addressed how much its upcoming phone "Pixel 5a (5G)" will cost and will be available for purchase as part of the MVNO's "Phone subscription" program.
First spotted on Reddit and reported by 9to5Google, by visiting the "Shop" tab on the Google Fi app, you will see a promo banner mentioning Pixel 5a (5G) by replacing the Pixel 4a from the banner. However, the leaks do not give any detail regarding specification but it indirectly hints at the cost of the phone. It also shares that the phone will be available for purchase under MNOV "Phone Subscription" Program.
Here's the promo banner for Pixel 5a (5G):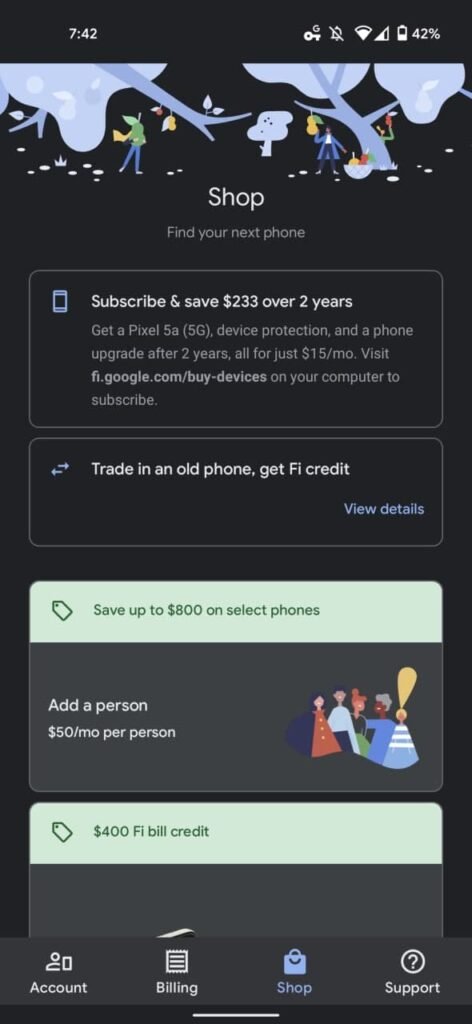 Expected to come with Snapdragon 765G, Pixel 5a (5G) is labeled as a mid-range phone in the Pixel series and is considered to be one of the affordable phones in 2021 and will be made available in the USA and Japan. And according to 9to5Google, the total retail price for soon to be announced Pixel 5a (5G) will sum up to $449 which is $50 lesser than Pixel 4a 5G.