Due to some technical difficulties, the latest proceeding in the defamation case filed by edtech site WhiteHat Jr against critic Pradeep Poonia, former Cisco software engineer, could not go through as expected, but new updates from Poonia's camp have been released.
Represented by advocate Swathi Sukumar, Poonia requested for the Facebook and Instagram records of 'Wolf Gupta' and 'Ryan Venkat' advertisements, along with the Youtube and Twitter takedown data. The critic of WhiteHat Jr has also sought records from the Council of India on Advertising Standards (ASCI) and the Department of Consumer Affairs, where allegations were lodged against WhiteHat Jr.
WhiteHat Jr has, however, reportedly rejected the query.
My demands for these documents have been refused and they do not want these records to be submitted before the Hon'ble Court.
If these papers are submitted to the judge, they must be afraid of what could come out in the open!! ," said Poonia in a post on LinkedIn.
The next trial has been set by the court for February 1, 2020.
History of WhiteHat jr's Lawsuits
Since its $300 Mn takeover in the second half of 2020 by edtech giant BYJU'S, the company has also been afflicted by controversies. All are bound to spill over to 2021, from divisive commercials to counter-defamation litigation.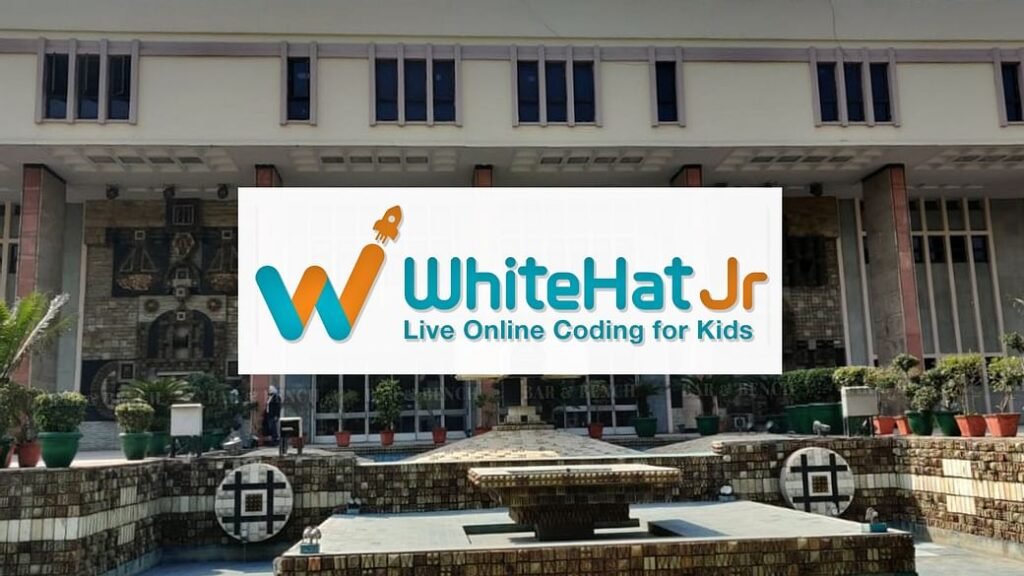 In November 2020, WhiteHat Jr's CEO and chairman, Karan Bajaj, filed defamation lawsuits against Poonia for $2.3 Mn and against angel investor Dr Aniruddha Malpani for $1.9 Mn. In both cases, copyright infringement and trademark breaches have been cited by the coding start-up. Meanwhile, Poonia has also been accused of illegitimately accessing and making public WhiteHat Jr's internal Meanwhile, Poonia has also been accused of illegitimately accessing and making WhiteHat Jr's internal correspondence public.
In its provisional judgement, the high court of Delhi prohibited Poonia from uploading any WhiteHat Jr. curriculum and distributing it to third party companies. He was also ordered by the court to remove some of his posts/tweets for which Poonia requested partial withdrawal of the tweet injunction. Also, he was prohibited from commenting on the amount or standard of WhiteHat Jr teachers as well as from commenting on their academic or other professional histories.
Curiously, shortly after the Delhi high court's decision, Twitter terminated Poonia's account.
In the meantime, the court ordered Malpani, who was also previously banned on LinkedIn for opposing BYJU'S, to stop posting or publishing or sharing any negative or deprecatory material against WhiteHat Jr or its content or management of the edtech website. He was also required to take down specific tweets that he had made.
WhiteHat Jr's complaint against Poonia and Malpani is not only a case of defamation, but also has signs of trademark and copyright infringement, according to many legal experts, which makes these cases a little odd.
They also strongly supported it [case] not only to argue that it is slander but to suggest that he [Poonia] has access to data which is not accessible to him. Second, he extracts information that has not been permitted to him. Third, he uses the brand in different places without their approval,' said Namitha Mathew of Algo Legal.
Big Reshuffle
WhiteHat Jr is also in the midst of eliminating more than 1,800 workers in addition to this legal dispute, as it aims to minimise the costs associated in marketing and promoting foreign markets such as the US, UK and Australia-New Zealand (ANZ).
"After an interview, we were given the choice to transfer to BYJU'S or accept a two-month severance package to leave the company," a WhiteHat Jr employee, in an interview stated.