World's first-ever wooden satellite WISA Woodsat is all set to launch from New Zealand, aiming to reach space by the end of this year. This nano 4-inch (10cm) square-shaped satellite is mainly made of birch plywood – which we can very easily find in a nearby hardware store or to make furniture – is packed with sensors from the European Space Agency (ESA) to study the potential of the material in space.
So hey readers, surprised to read that! Well, it is literally true. The wooden satellite WISA Woodsat is truly going to be made of stuff common in our surroundings, especially wood.
The Creative Mind behind The World's First Wooden Satellite
This one-of-a-kind wooden satellite WISA Woodsat is a brainchild/creative idea of a brilliant mind Jari Makinen, the co-founder of Cubesat replica kit company, Arctic astronautics
Well, the creative mind Makinen said that
"I have always enjoyed making model planes, involving a lot of wooden parts. Having worked in a space education field, this got me wondering why we don't fly any wooden materials in space? So I had the idea, first of all, to fly a wooden satellite up to the stratosphere, aboard a weather balloon. That happened in 2017, with the wooden version of Kitsat. That having gone well, we decided to upgrade it and actually go into orbit."
The Wooden satellite is basically a part of a mission that primarily focuses on testing the behavior and durability of these plywood panels in the extreme conditions of space. Also, it is aimed at assessing the suitability of plywood for future use.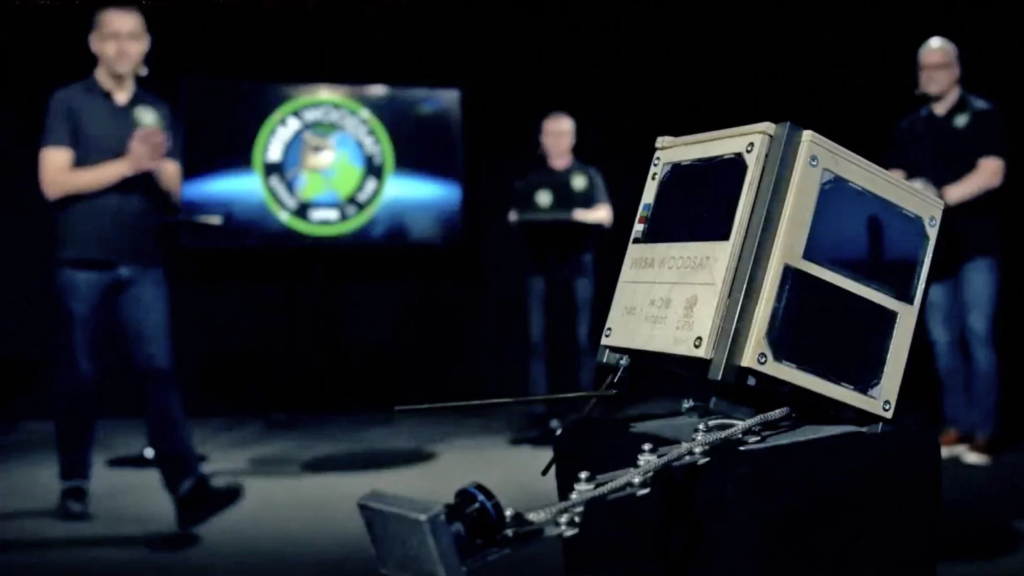 Design of Wooden Satellite WISA Woodsat
Readers, this wooden satellite WISA Woodsat is a 4-inch (10cm) square-shaped nanosatellite, which weighs 2.2 lbs (1 kg approx) in weight is built using special birch plywood. Well, the name WISA in wooden satellite WISA Woodsat is derived from the plywood that is used for construction of it. Actually, this plywood is called WISA which will be used for surface paneling.
For the plywood and Technology Woodsat has shaken hands with UPM plywood and technology design company Huld. All over the structure will be off birch plywood exempting the corner railings which are made using aluminum to help it deploy in space and consist of metal selfie stick too.
Furthermore, ESA is working upon the sensor suite along with onboard cameras, to track the performance of the satellite in space.
Working of Wooden Satellite WISA Woodsat
Well, choosing wood for constructing a satellite is too risky but the creators expect the wooden satellite Woodsat to survive the atomic oxygen, which forms near the layers of the atmosphere when oxygen molecules break down by UV radiation. They also hope that the wood will turn dark by UV radiation when it will orbit at an altitude of 500 to 600 km.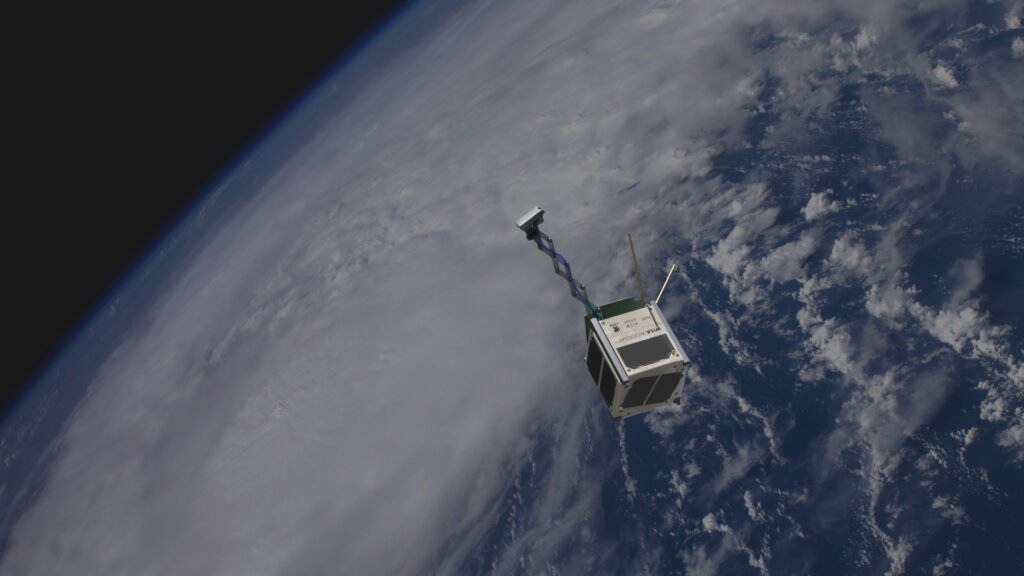 Moreover why and how wood especially plywood is used as the main component in the satellite is explained by Chief Engineer Samuli Nayman as:
"The main difference is that ordinary plywood is too humid for space use, so we place our wood in a thermal vacuum chamber to dry it out. Then we also perform atomic layer deposition adding a very thin aluminum oxide layer typically used to encapsulate electronics. This should minimize any unwanted vapors from what would be known as 'outgassing' in the space field, while also protecting against the erosive effect of atomic oxygen. We will be testing other varnishes and lacquers on some sections of wood".
Moreover, talking about selfie sticks, it will be used to capture images of wooden surfaces. An LED light, sensors to measure the pressure levels in Woodsat cavities, and a contamination sensor called quartz crystal microbalance are also installed to track timing deposits that will come which need to be treated itself.
Makinen also saidthat:
"Woodsat is simply a beautiful object in terms of traditional Nordic design and simplicity, it should be very interesting to see it in orbit. Our hope is it helps inspire people to take an increasing interest in satellites and the space sector as something that abroad touches all over our lives and is only going to get bigger in future".
So this was all about the post on the "first-ever wooden satellite WISA Woodsat launching in space this year" and according to me if this passes it will seriously contribute to reducing space waste in some or other way.