Finn Balor and Kyle O'Reilly are going to have a miniature fight on NXT before the war for the NXT title at Takeover. However, this isn't going to be a fists' fight, but a wits' fight instead. If you haven't guessed it yet, the two Superstars are planning for a face-to-face meeting before their in-ring match. As per the announcement, they will be joined by the WWE Hall of Famer Shawn Michaels!
Shawn Michaels plays a central role in WWE NXT
The Hall of Famer hosting the face-to-face episode will help WWE rack up audiences. In addition, Shawn Michaels played a crucial role in setting the groundwork for NXT.
Not only did he offer valuable feedback on how to develop the show, but moreover he also helped Triple H write storylines for the Superstars.
On top of that, Michaels is also helping to discover the talents of WWE NXT. In fact, he repeated time and time again that he is very proud of tomorrow's Superstars coming forward and taking their rightful place in the Black and Gold brand.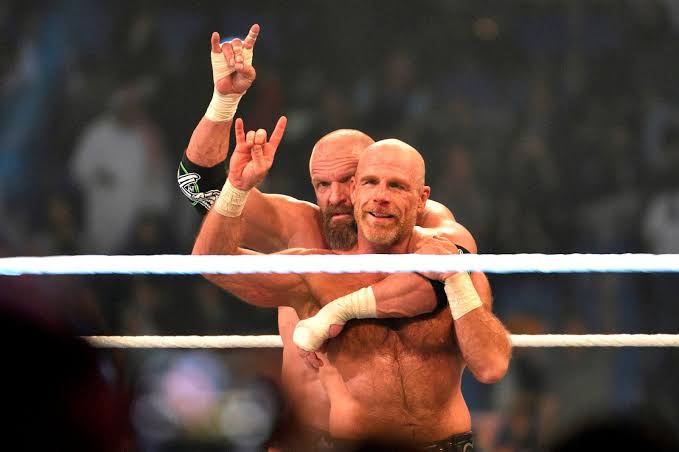 WWE NXT is a brand where all the best talent is first presented to the public. Essentially, this means that NXT has always had first access to the best talent. Some of the names are Keith Lee, Adam Cole, and Shayna Baszler. Getting someone like Michaels on board really helps these superstars at a very critical point in their careers.
He is also entirely focused on ensuring that NXT beats AEW in the Wednesday Night Wars regularly. Indeed, he has highly stressed the enhancement of NXT talent and its introduction to the audience.
Before Michaels became part of WWE, he made his name on NWA, AWA, and even Texas All-Star Wrestling. He then went on to run his own wrestling academy at the Performance Centre.
Coming back to the NXT Championship game, it's expected to be an iconic match. Kyle O'Reilly is a top talent who will eventually get a moment in the spotlight.
O'Reilly emerged as the top contender for the NXT title after a lengthy Gauntlet Eliminator Battle. Finn Balor, on the other hand, beat Adam Cole to become NXT Champion.