After appearing in the Gigabyte's listing over the EEC, new pictures and benchmarks of yet to be announced AMD Radeon RX 6600 XT GPU – the fastest 'Navi23' graphic card – have been released in a post over Chinese forum. The now-deleted post shows the OEM or Engineering sample variant of the card with the benchmark that outperforms Nvidia's RTX 3060 Ti easily.
Leaked Benchmark of RX 6600 XT GPU
As spotted and reported by VideoCardz, the now-removed post, shared by a user on the Chinese forum, included screenshots and benchmarks of the graphic card. AMD Radeon RX 6600 XT GPU earned a graphics score of 414,621 – measured within the Ludashi benchmark available in China – which is more than that of the RTX 3060 Ti model scoring 413,902 on the leaderboard, but lower than the score of RTX 3070 Ti model which scored 415,516. So, RTX 6600 XT is at least a direct competitor of RTX 3060 Ti, and it is supposed to price similar to this model (i.e. over $400).
Leaked Pictures of the XT model
In addition to benchmarks, some screenshots of pictures of AMD Radeon RX 6600 XT GPU have been posted by the leaker, showing a cheap plastic shroud with the Radeon logo in the center. This is more a dual-slot and dual-fan solution which looks more like a reference OEM or Engineering sample variant than a conventional model of the card.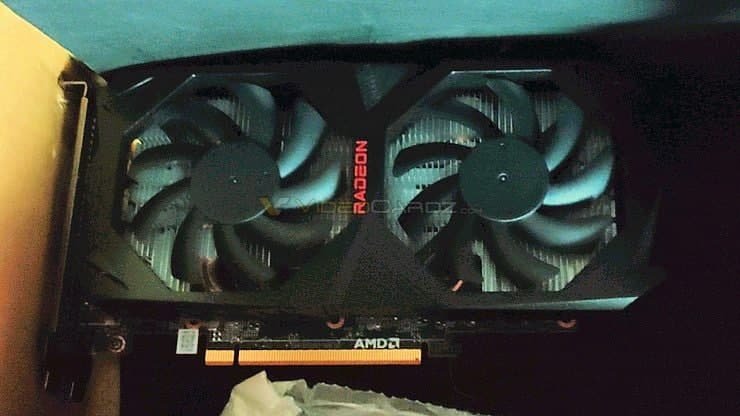 The card features an 8 pin connector with a standard 3×DP and 1×HDMI output configuration. A printed circuit board on the card is built with no backplate and also looks like a reference building. There is a heatsink including an aluminum and copper heat pipe design.
Specs of AMD Radeon RX 6600 XT GPU
AMD Radeon RX 6600 XT GPU is believed to be powered with Navi 23 XT GPU core featuring 32 compute units (CUs) or over 2000 stream processors. The card will support a 32 MB infinite cache with 8 GB  memory capacity running across a 128-bit wide bus interface. Additionally, it will have a pin speed of up to 16 GPS offering 256 GB/s bandwidth.
AMD Radeon RX 6600 GPU – expected to launch alongside the XT model – will come with 28 compute units (CUs), the same 8GB of GDDR6 memory on a 128-bit bus, and with a slightly cut GPU core.
The AMD Radeon RX 6600 and XT model is expected to launch on August 11, 2021, but AMD has not given any information on the pricing as well as launch just yet.