Nvidia has just revealed its GeForce RTX 3000 series of graphics cards, and it's fair to say that the promises are impressive. A lot of people are curious about how AMD is going to succeed, but as it turns out, AMD isn't just going full speed towards its Big Navi RX 6000 launch – it's also entering the bike market.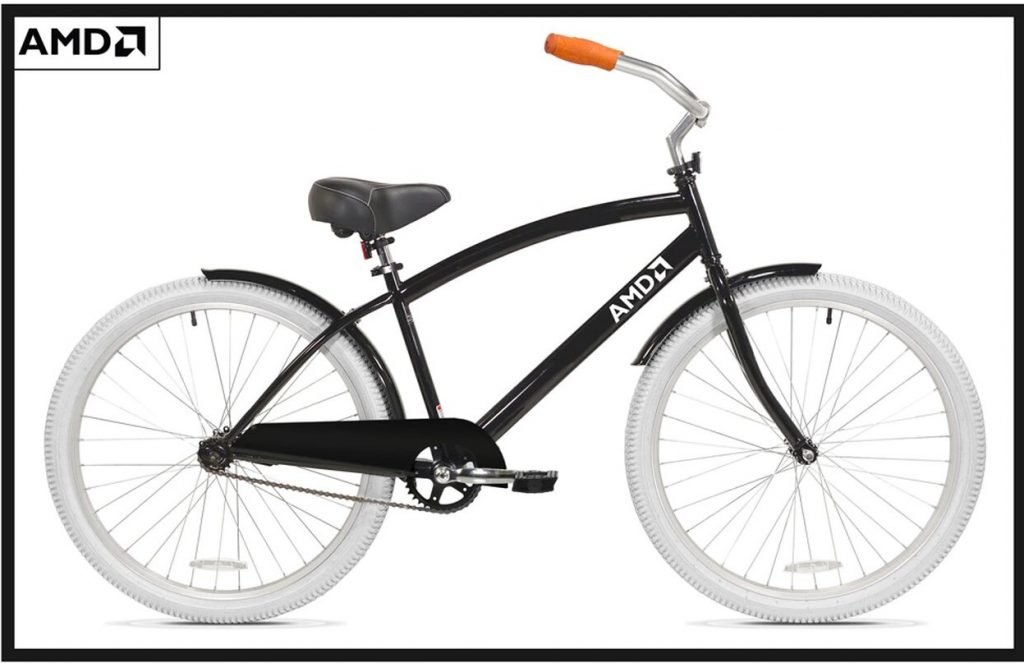 Alright, you may be thinking I'm just kidding, but AMD is actually selling bikes now as a new item in the AMD fan store. Two types of bikes are available for purchase: the AMD Custom Cruiser and the AMD Custom Mountain Bike, which I believe is the XT model intended for enthusiasts.
While the Cruiser bike comes in very barebones with no gears and just a coaster brake (reverse pedal brakes), AMD Mountain Bike comes for a fan item with remarkably good kitting. It features complete 21-gear Shimano index-shifting gears, a dual-suspension frame, 26-inch wheels, linear-pull brakes, and a quick-release seat mount.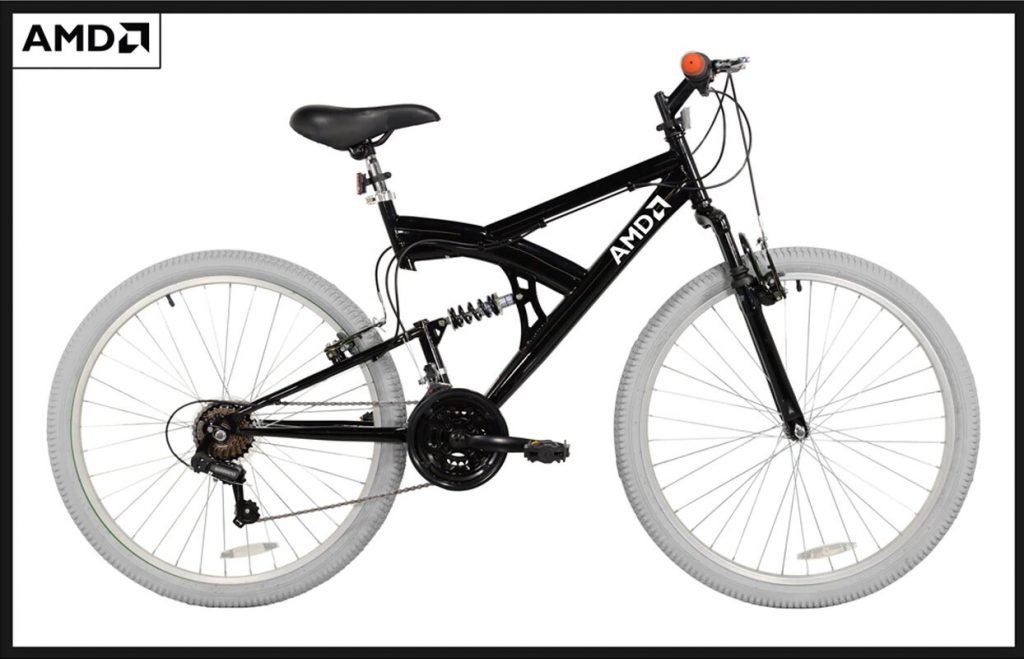 Both bikes come with a few color choices, either in white with black tires or in black with white tires. Mountain bikes also come with optional orange tires, because you just want to show the world that you're Ryzen!
Strikingly, both versions cost exactly $299, and there's a $50 shipping fee in the US.