Roberto Aguirre-Sacasa the creator of the Netflix hit series Chilling Adventures of Sabrina and Archie Comics, has revealed that Sabrina Spellman will continue her journey with a new spin-off comic book series "The Occult World of Sabrina," that will continue the story of the Netflix adaptation, alongside the comeback of the main "Chilling Adventures of Sabrina" comic book after four-years of absence.
After the outbreak of its Netflix adaptation cancelation news, many fans were left upset. They believed that this series had a lot of content left with Kiernan Shipka's abstract of Archie comics character. But surprisingly the fans will now be getting a new comic series, "The Occult World of Sabrina" set to arrive sometime later this year, starting from where the Netflix show was left. However, no official date has been provided just yet.
Roberto Aguirre-Sacasa in an interview with Deadline claimed that the Netflix series will return someday with Shipka back in the role, but until then the story will be continuing with this new comic book run-through.
"About two months ago, I reached out to [Archie Comics CEO/publisher] Jon Goldwater and told him that Sabrina is going to eventually come back. We're going to find a way to continue with Kiernan, but in the meantime, what if we bring back the comic book? He agreed."
Talking about the TV Series and Kiernan Shipka's comeback as Sabrina, he added,
"I was really bummed that the fans weren't able to see Sabrina reunited with her family and friends which was the heart of the show. But I'm hopeful that with different circumstances in the future, we'll be able to do a live-action Sabrina to continue."
Now talking about the main Chilling Adventures of Sabrina comic book, whose #9 issue (continue the "Witch War" storyline) will be released on October 13th, 2021, (four years after the last issue in August 2017) will see Netlfix series creator Roberto Aguirre-Sacasa reuniting with original comic book series artist Robert Hack.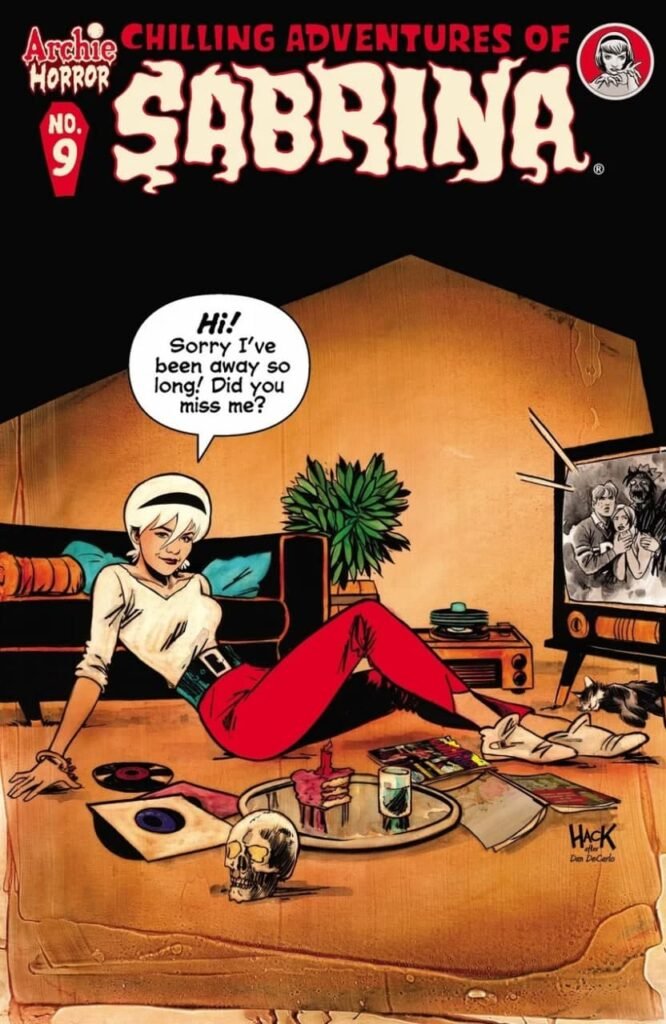 You can have a look at Roberto Aguirre-Sacasa's full interview with Deadline or can watch TV Series now streaming on Netflix.