The dispute between Dwayne Johnson (The Rock) and Vin Diesel, which reportedly began in the course of filming three Fast Saga films is still going on. However, the fans have held hope that Johnson would return back to the family for completing final two films of the Fast & Furious franchise. But now is the time to start abandoning those hopes. As Dwayne Johnson confirms that it is not going to happen.
During an interview with The Hollywood Reporter alongside his new Disney film, Jungle Cruise, co-star Emily Blunt, Johnson quickly laughed when the incident of Diesel's latest comment about how he gave "Tough Love" on the Fast Saga set came to light. Dwayne Johnson not only mocked the quote "Tough Love" but also stated that he will not return to any Fast & Furious movie and that the last two films would be produced without him.
"I think everyone had a laugh at that. And I'll leave it at that. And that I've wished them all. I wish them well on Fast 9. And I wish them the best of luck on Fast 10 and Fast 11 and the rest of the Fast & Furious movies they do that will be without me." Meanwhile Blunt added, "Thank God. He carried you through that."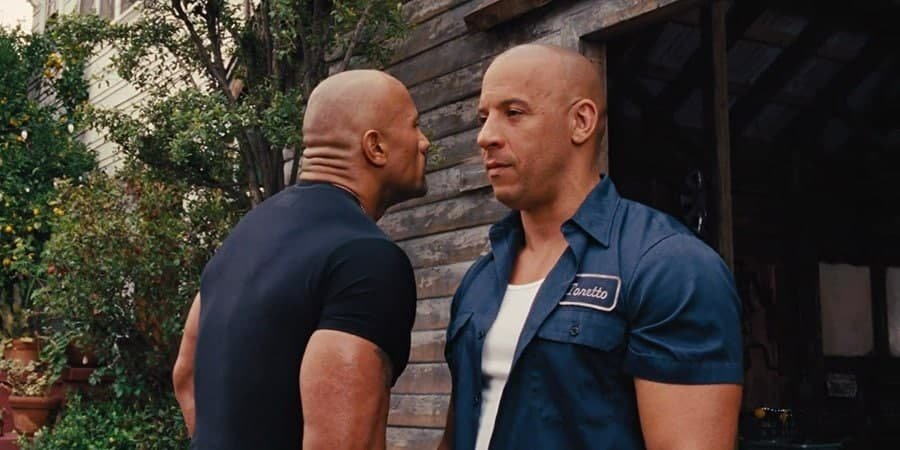 So, from the recent comment we can say that after playing in three major Fast and Furious films and directing the spin-off movie Hobbs and Shaw with Jason Statham, Dwayne Johnson seems to have ended not only with Vin Diesel but with the whole Fast & Furious franchise.
However, no formal announcement has been made about Johnson's return by Universal or Fast producers. Having said that, Justin Lin, the director of Fast 10 and Fast 11 holds out hope about the reintegration of all the characters. It was who also made Han's return to F9 and maybe he can also persuade Johnson to comeback.
From what we see The Rock is Hollywood's most active actor. He would choose to work on his projects rather than working with Diesel again. Let's see what will happen next. Aside from all that happening, F9 is now available in cinemas with Jungle Cruise is set to hit both theaters and Disney+ Premier Access on July 30.