During the currently ongoing 2021, San Diego Comic-Con, Toei at its Dragon Ball Special Panel has finally revealed the title for the upcoming theatrical feature film. And surprisingly they have managed to bag two 'super' in the title, Dragon Ball Super: Super Hero – the second anime film in the franchise – which intends to layout filmmakers' emphasis on produce a real superhero film.
The short single-minute teaser from the panel at Comic-Con@Home showcased Goku taking his iconic fighting stances but this 'movement and feeling' all came covered in a cape of a new animation style. Animation producer Norihiro Hayashida (Dragon Ball Super, DBS: BROLY movie) stated, "I really want everyone to see what role the new characters play in the new movie."
However, the filmmakers refused to explain what are the key differences made and suggested "We're trying new things, so we'd like you to watch many times to see what sort of ingenuity we're making it with." Moreover, series producer Akio Iyoku suggested, "We only saw a brief moment, but the actual visual expression of Goku's moves and such….incorporate quite a lot of ingenuity using different technologies".
Masako Nazowa, the actor behind Goku's iconic voice for 35 years, has described the new character design as, "They might seem exaggerated at first glance, his movements may seem exaggerated, his movements may seem exaggerated, but there's very fine detail to it. I love to throw in some improvisations in those movements."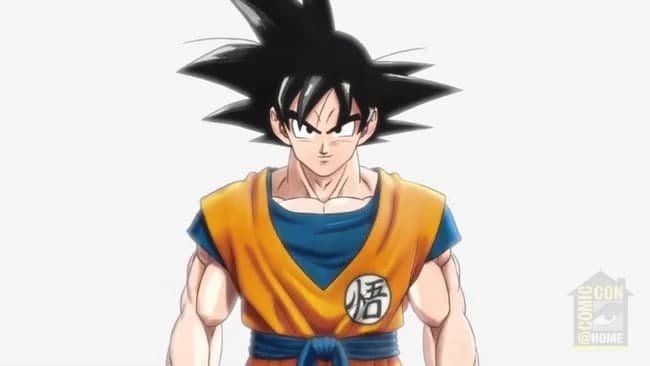 No plot details are given but Iyoku suggested creator Akira Toriyama is invested in the film and began writing the script on the set of DBS: BROLY, "We really want to emphasize that this movie is about the superhero vibes, Toriyama-san (Akira Toriyama: creator) is really focusing on the superhero aspect this time as well."
To fans' surprise 3 years after undergoing hiatus, this film was suddenly announced on May 9th this year on the official site of Dragon Ball anime. Dragon Ball Super: Super Hero is set to release in 2022 and fans speculate that it will mostly focus on plot, unlike its predecessors. No details on cast and crew are revealed. Toei Animation is a studio handling animation. Creator Toriyama is writing the plot 'dialogue by dialogue'.