Dwayne Johnson the wrestler turned Hollywood star well know by his stage name "The Rock" is one of the most popular faces across the world is a no lie. And recently 48-year-old superstar has reached a major milestone on Instagram, making him the No.1 American man on the social media platform.
The Rock hit 200 million followers mark on Instagram
"The Rock" has just hit the 200 million mark on the Instagram. Yes, you heard me right! The fans family of Hobbs and shaw actor is of 200 million now. Making him most followed man in America. And with such numbers, he has become third most followed person on Instagram too, with Portugal and Juventus star Cristiano Ronaldo sitting on the top with 238 million followers.
Now the second place is held by popstar Ariana Grande (who is additionally the most followed female in the world) with 203 million followers. And as you can see The Rock is just few inches away from taking over Ariana Grande's place in Instagram.
To celebrate this occasions, Dwayne Johnson posted a video on his social media, where he thanked his fans for the support:
"Always speak your truth, and do your best to speak your truth with compassion, with a little bit of poise, with a little bit of dignity, with respect and with empathy," added Dwayne 'The Rock' Johnson.
After "The Rock" made this announcement, fans from all over the globe congratulated him. While as excpeted some asked him to break the Cristiano Ronaldo's record of most followed man, on the other hand some thanked him for the encouraging words.
"The People's Champ rules Instagram," wrote a fan. "We love you, Dwayne. Don't ever stop," added another.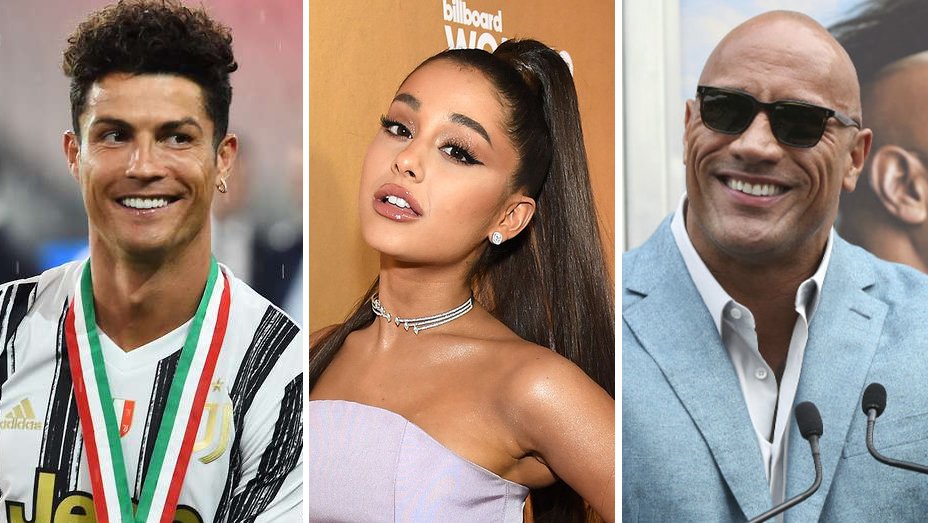 Well with such a pace, for Dwayne Johnson who has gained almost 2.6 million followers in the last one month, one can easily expect him to become the 2nd most followed person on Instagram after Ariana Grande in few months and the most followed person after Cristiano Ronaldo (239.6 million followers), in almost year.