Facebook Smart Glasses
There is something new coming up from Facebook as per the reports of BuzzFeed, Facebook's vice president of augmented and virtual reality, Andrew Bosworth told employees during a recent meeting that the legal implications of offering facial recognition in upcoming devices are being accessed by the company. This was said as a response to the question of one of the employee that whether people would be able to mark their faces as undetectable or not out of fear of harassment and stalking.
This can be said that Facebook is focused on the legality of facial recognition after hearing Bosworth's comments and this could reduce the possibility of including the feature at all.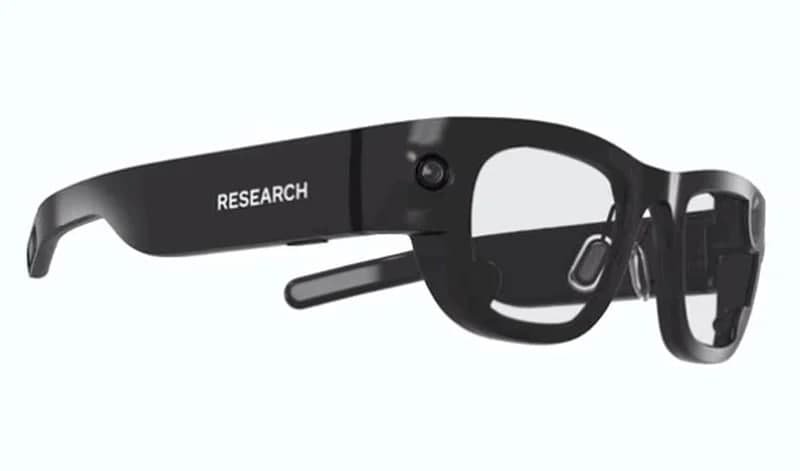 Free People from Apple
The main idea behind augmented reality technology was that glasses would overlay digital information in the real world. But the things have dragged back and they would remain pair of glasses akin to the Snapchat Spectacles at least for the first generation of them. Facebook makes use of Oculus and Portal brands to sell its hardware products offering a platform that is free from the grip of Apple. 
Facebook – Learning from Google Glasses
The Facebook smart glasses seem to repeat the history as they tend to walk on the paths of Google Glass. They tend to gather the same criticism that was faced by the 2013 released Google Glass which had a camera on its front and the term "glassholes" almost immediately arose to describe those who chose to wear the semi-smart glasses. People feared their anonymity to be harmed as continuously getting recorded by glasses.
Although Facebook is already using sophisticated facial recognition technology which tags people by identifying them in photos uploaded on the platform. This feature was a major blow to Facebook as they had to forcibly pay $650 million to Illinois citizens last year because that state prohibits companies from collecting facial scans without a person's consent. This is the roadblock that will hold back Facebook and Clearview AI from developing a searching database of faces. And already Facebook has been blamed for user privacy protection, so it is not an easy road for them to ride. 
Facebook releasing Smart Glasses In 2021
This was announced by Facebook last year that they would be releasing smart glasses sooner rather than later 2021. The glasses are under development with partnership with Ray-Ban which is set to compete with rival products of Amazon and Snapchat.
Trust Issues with Facebook
Facebook's reputation has already been harmed and incorporating facial recognition would do anything but further harm to its reputation. This feature on other hand is viewed as useful by Bosworth as taking an example of a person not able to recognize an old friend at the party would make it easier to identify him. This sounds like great help but the truth is that facial recognition is abused a lot which leads the city administration to ban it until federal regulation is enacted to provide new safeguards against its abuse.
Facebook to Improve Brand Image
Facebook will have to consider the product's capability for harm and discrimination as stated by Maxine Williams, Facebook's chief diversity officer. He added that Facebook will be trying to improve brand image by investing more in marketing. Anything positive for Facebook is that they are having heavy pockets as this would require an expensive exercise.