Razer Anzu Smart Glasses Released
Gaming company Razer newly announced Razer Anzu Smart Glasses which is the latest to jump on board the trend of audio smart glasses and Razer's first eyewear product. There is more to Razer Anzu smart glasses as it doesn't not only target gamers but people working from home by blocking out blue light and being versatile enough to be used indoors and out.
Key Features
The Razer Anzu can reduce glare and eyestrain by blocking 35% of blue light along with sunglass lenses cutting 99% of UVA and UVB light. And Razer offers you the independence of switching based on your need for use by packing both sets inside the box.
Controls
And not just ending at relaxing your eyes, it also eases your number of accessories by adding 16mm drivers ready to deliver sound to your ears fitted in the arms. A growing number of competitive products have opted for this type of design like the Bose Frames, Huawei's Eyewear II. The pair of glasses also has touch-sensitive controls to control your music- play or pause, summon virtual assistance, and answer calls. The additional feature of adjusting the sounds of the speakers is added in an app on your Android or iOS phone connected to the Razer Anzu smart glasses. And gamers can also adjust the Bluetooth latency time.
60ms Latency
Latency is a major issue being faced by major Bluetooth audio devices but Razer promises to offer 60ms latency by making use of Bluetooth 5.1. Microphones are also built on the glasses for communication during calls and in-game voice chats which is omnidirectional. The battery life of the pair of glasses can last five hours on a single charge.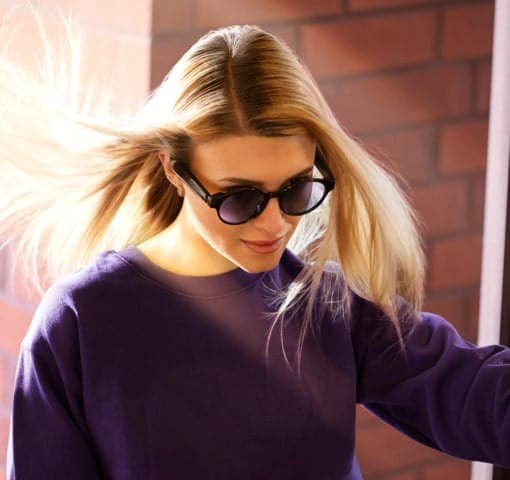 A different design which both come in black is offered in Razer Anzu- round & rectangular pair and also comes in 2 different sizes. Razer allows you to use prescription lens too with a partnership with Lensabl. Lenses for the Anzu with a 15% off can be ordered using an online vision test.
Availability
Razer has started with a smart step by adding the feature of variable sizes and prescription lens, which people will find more handy to buy. The price for the same is around $200 which is available for purchase from Razer's online store starting today.