Reprogrammable Satellite
The arrival of commercial space firms such as SpaceX, Virgin Orbit, Blue Origin, and others has reduced the cost of launching satellites into space dramatically. While satellites are becoming smaller and more powerful, they still have a 'hard-wiring' element to them that prevents any changes after they are launched. With the successful launch of its Quantum, a reprogrammable satellite, Eutelsat, based in Paris, has challenged this assumption. 
Separation after 37-minute flight
On July 30, the reprogrammable satellite separated from the Ariane 5 rocket following a 37-minute flight from the Guiana Space Center in Kourou, French Guiana. The system was thoroughly tested over a three-hour period, and the launch was successful.
The Eutelsat Quantum, reprogrammable satellite, is built by Airbus Defense and Space, with backing from the European Space Agency and the United Kingdom Space Agency as part of a public-private collaboration. Eutelsat Communications is the largest satellite operator in the world, offering commercial video, data, and broadband services. Using its fleet of satellites, it claims to transmit 6800 television channels to one billion viewers.  
Service for West Africa to Asia
The 3.5-ton Quantum satellite, which is positioned on the meridian 48° East, has eight communication beams and will deliver services to a large geographical area spanning from West Africa to Asia. But it's Quantum's ability to adapt to shifting transmission demands that sets it apart.
The reprogrammable satellite's communication beams may be adjusted thanks to a software-based design to change the coverage area as well as the power of the signal it sends. Surprisingly, the satellite's software is controlled by Eutelsat's customers who actually use the satellite's services. According to Phys.org, this provides them more flexibility in repurposing the satellite on-demand and in a matter of minutes.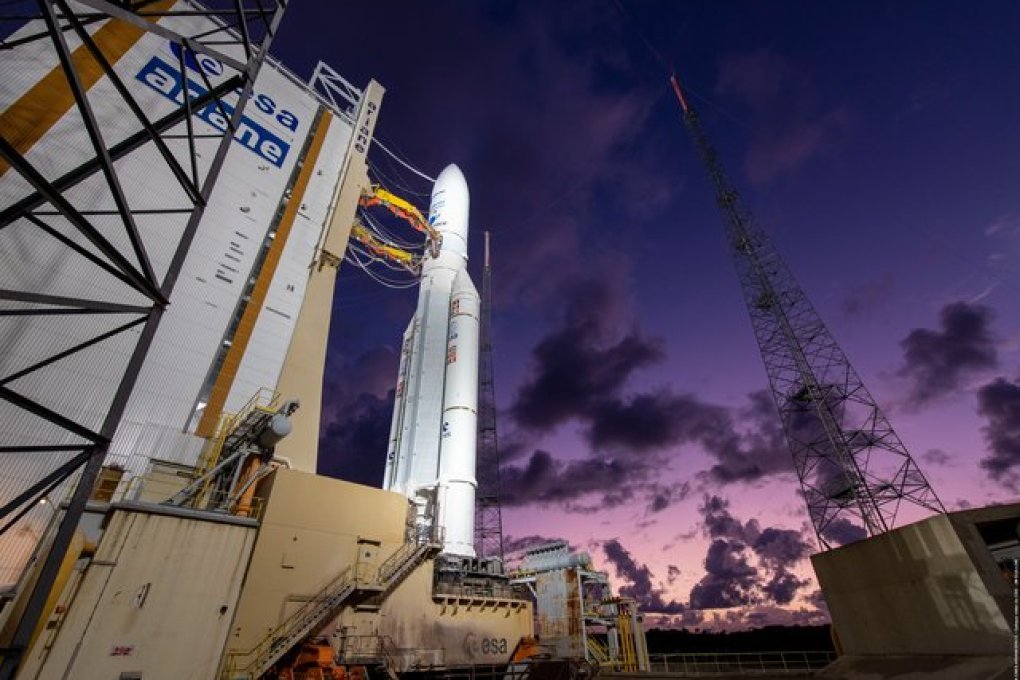 Extra Capabilities
The satellite's ability to repurpose its capabilities while in orbit allows it to communicate with moving things like ships and planes. It can also be used to provide extra capacity in the event of a one-time occurrence, such as a natural disaster. While Eutelsat is a commercial satellite operator, it also serves governments, giving them the flexibility to respond to disasters on short notice and subsequently return the capacity to normal use after the situation has passed.
Furthermore, the satellite is capable of tracing the origin of incoming signals and blocking them if they are delivered with the malicious goal of disrupting services.
15 years of Operation
The Quantum is about 22,000 miles (35,000 kilometres) above the Earth's surface in a geostationary orbit. It will go into operation in the fourth quarter of 2021 and will last for the next 15 years.
"EUTELSAT QUANTUM will provide services with unprecedented in-orbit reconfigurability in coverage, frequency, and power, allowing complete mission rehaul, at any orbital position," said Pascal Homsy, Eutelsat's Chief Technical Officer, while praising the European Space Industry's "innovative spirit and expertise."
NASA, its American equivalent, intends to use lasers to boost satellite communication speeds.