Update: Recently Google has confirmed that the upcoming Pixel 6 and Pixel 6 Pro will be made available in eight countries initially, including Australia, Canada, France, Japan, France, Taiwan, the US, and the UK in September or sometime in Q4 2021. And unfortunately, it didn't mention India, meaning both Pixel 6 and 6 Pro won't launch in India, which is currently the world's largest smartphone market.
Original Article: Today, Google announced the Pixel 6 and Pixel 6 Pro, but it's more accurate to call it a tease or a preview. Rather than disclosing all of the information about its new Android phones, Google is focusing on the revolutionary system on a chip (SoC) that will be found within the Pixels. The Tensor SoC is named after Google's Tensor Processing Units (TPU), which are used in its data centres.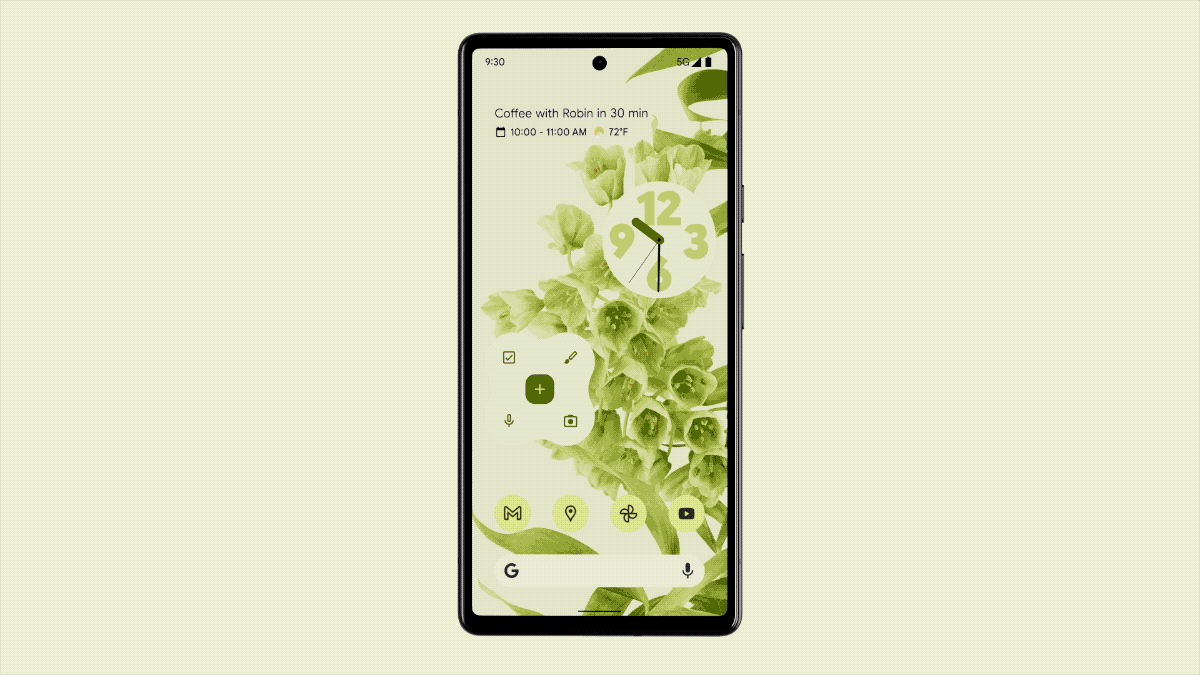 Tensor is an SoC, not a single processor. While it's reasonable to call it Google-designed, it's also unclear which components were created by Google and which were licensed from third parties. Google is expected to release two new products: a mobile TPU for AI operations and a new Titan M2 processor for security. The remainder of the components, such as the CPU, GPU, and 5G modem, remains a mystery.

Google hasn't revealed the exact measurements yet. The Pro, which is bigger, seemed similar in size to a Galaxy Note 20 Ultra. They both resemble the leaked renderings, but they're shinier and more three-dimensional. On the back, there's a black, lime green, or peachy red band approximately an inch tall, and below that, a horizontal camera bump that runs the length of the casing. The sensors and lenses have been upgraded, according to Google's blog post, and "are now too large to fit within the conventional square."

More importantly, the cameras themselves have been upgraded by Google. It hasn't revealed any precise megapixel or sensor size statistics yet, but it has stated that the sensors are crisper and bigger than before. The primary camera on the Pixel 6 will allow in roughly 150% more light than previous Pixels, according to Osterloh. Both versions include an ultrawide lens, while the Pro has an additional telephoto option with 4x optical zoom.
Both Pixel models were glass sandwiches with fit-and-finish that finally competed with what Samsung, Huawei, and Apple have to offer. "We haven't been in the flagship tier in a couple of years, but this will be different," Osterloh adds. He also concedes that "it will undoubtedly be a premium-priced product," which interpret to mean anything costing more than $1,000.
Google also revamped its speech software, introducing SODA (Speech On Device API), a new platform that allows apps to use Tensor for data-centre-level speech recognition. Even better, Osterloh claims that everything operates at half the power of previous Pixels. He demonstrated a new Live Caption with Translate function, which captions all audio played through your phone's speakers. Tensor allows the device to transcribe and translate what's played in real-time, without the need for cloud processing.
The Pixel 6 preview has shown us a lot, despite the fact that it isn't an official launch. Among other things, there will be new cameras, a new design, a new user interface (with Android 12), and a new processor. Osterloh expressed his enthusiasm at the launch. He stated, "We kind of see this as The Google Phone. We set out to construct this some years ago, and now we've arrived."