Blue Origin Space Flight
On the first crewed mission from Blue Origin, Amazon founder Jeff Bezos blasted to the edge of space and spent a few minutes outside Earth's atmosphere Tuesday.
After landing on Earth (looks like "Petition To Not Allow Jeff Bezos Re-Entry To Earth" didn't work), an ecstatic Bezos could be heard exclaiming, "This is the finest day ever."
Though the space-faring landscape has advanced by enormous leaps since then, as billionaires emerge as crucial actors driving the new race to the cosmos, the milestone launch in the modern commercial space race falls on the 52nd anniversary of Neil Armstrong and Buzz Aldrin's moon landing in 1969.
According to Bloomberg data, Bezos is the world's richest man, and he has stated that spaceflight will fulfill a longstanding dream for him with the help of Blue Origin.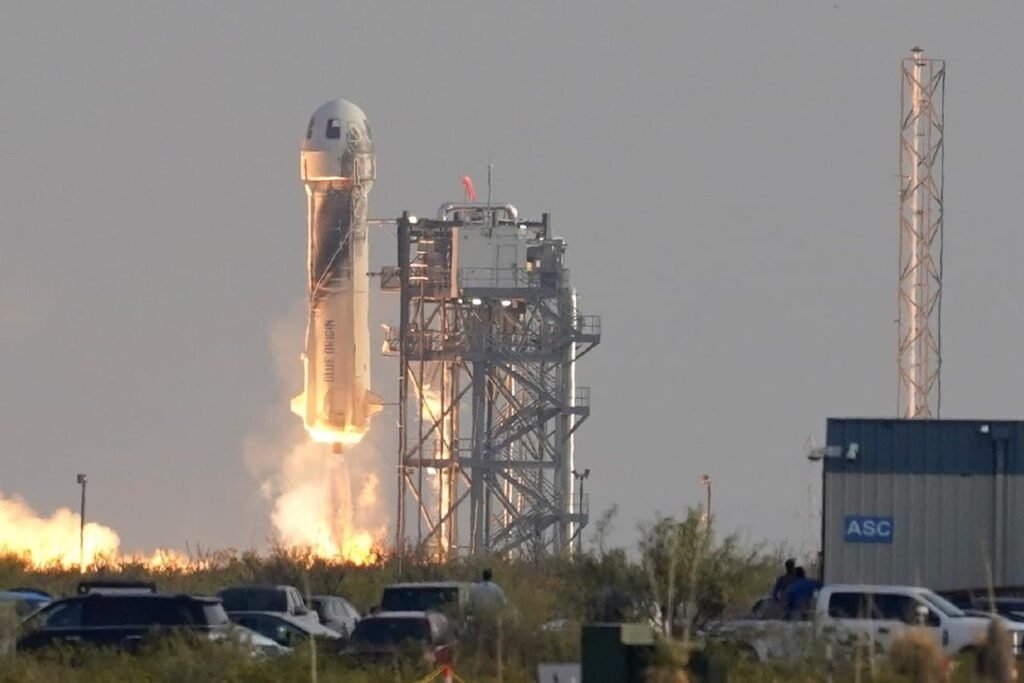 Astronaut Wings Presented
At a post-launch news conference, Blue Origin's Jeff Ashby, a former Space Shuttle commander, presented the four crew members with astronaut wings.
"A tiny blue sapphire" was added to the top of the wings, according to Ashby, "to remind these guys that they are from planet Earth and that they have a job to safeguard this home."
"There are few people I know more deserving of this," Ashby told Bezos as he presented him the wings.
"I don't know what you're going to do next," Ashby said, "but I can't wait to see."
Funk, who was visibly moved, said it was the finest pin she had ever received and vowed: "more to come."
Jeff Bezos Thrilled
In a brief interview with ABC News' Michael Strahan shortly after his return to Earth, the thrilled Amazon CEO opened up about his experience. "In a way, I'm speechless… "I don't have the skill to put into words what we just went through; perhaps we should send up a poet at some point," Bezos added. "However, it was fantastic."
Bezos told Strahan ahead of his voyage that he was curious how leaving Earth's atmosphere would "transform" him. Now that he's back, the millionaire has expressed his awe at how "small" and delicate our planet is.
"When you get up there and see how little, thin it is, it makes you realize how valuable it is, how vulnerable it is, and how much we need to protect it," he continued.
Flight touched 65.8 miles Height
Shortly after the capsule landed on Earth, Blue Origin provided some mission statistics. The crew capsule ascended to a height of 347,563 feet (about 65.8 miles) above ground level. The maximum ascending speed was 2,233 miles per hour. The mission lasted 10 minutes and 10 seconds in total.