All of us have heard of Fortnite at some point, if not played. Epic Games has shown enthusiastic promotional plans for the game at a presentation which was held internally, including a basketball mini-game and a planned "Party Royale". For those who are unaware, Fortnite is an online video game developed by Epic Games and it was released in 2017. It is available in three separate game modes including battle royale.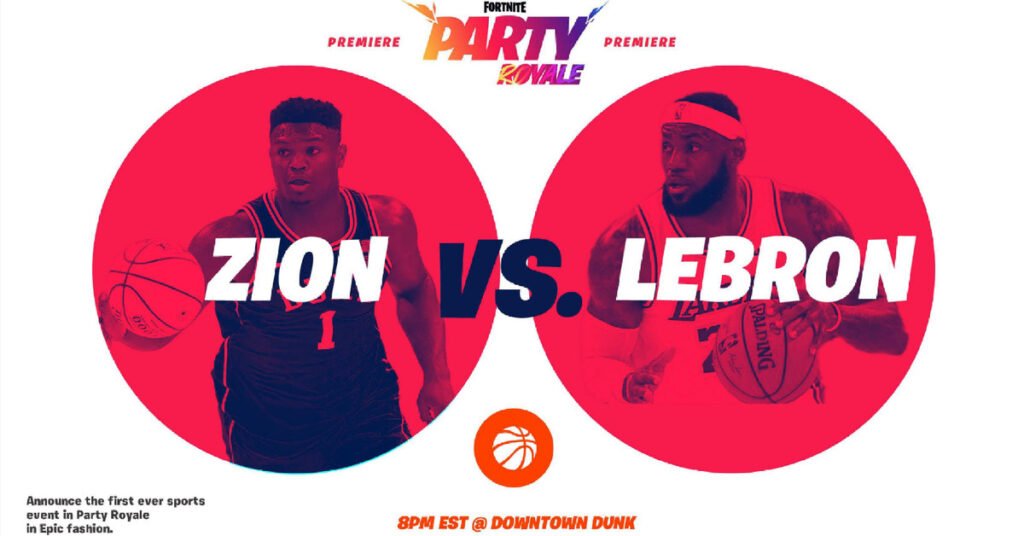 Among the rumored collaborations, lies the appearance of LeBron James and Dwayne Johnson. After Neymar Jr's recent debut to the battle royale, LeBron James' appearance will be equally grand, if not better. On the other hand, the rumors of The Rock appearing in the most popular battle royale Fortnite is something that all Fortnite players are hearing for quite some time now. Even, way back in November last year, The Rock himself hinted in a cryptic Instagram post that a skin based on him has already in the works. But since then, nothing has been announced from both parties.
Here's the full list of rumored collaboration in Fortnite:
The Rock
Ariana Grande
Lady Gaga
Lebron James
J Balvin
Katniss Everdeen (The Hunger Games)
The Bride (Kill Bill)
John McClane (Die Hard)
Snake Plissken (Escape from New York)
Samus Aran (Metroid)
Naruto
Now, in addition to the game's revenue and promotional standpoint, the presentation lays out a new kind of adventure to be built inside of Fortnite, including plans to implement a basketball mini-game as part of a broader NBA partnership, which would be fairly interesting to check out.
One slide (shown below) has described the project as "a Fortnite version of arcade basketball," which would allow players to take to the basketball courts as an alternative to the traditional Battle Royale. A subsequent slide taunts the release of themed emotes, playoff events, and potential NBA post-game show inside the game. We sure are more than thrilled to see what part of it may or may not make it to the actual game, but we have to eventually work with what we end up getting.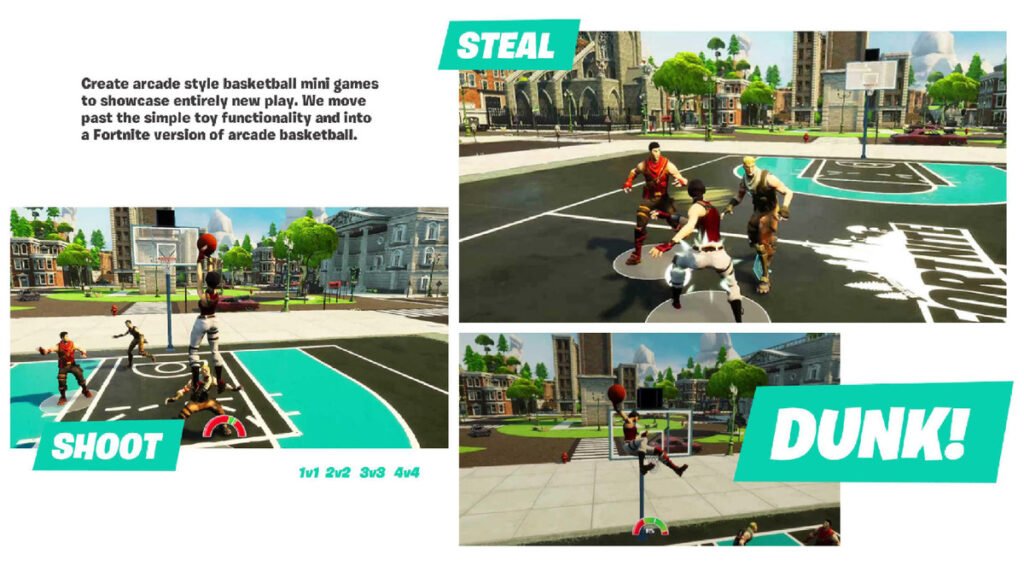 Many of the events detailed in the presentation have already taken place if not some as of now, including a huge Marvel crossover and the partnerships for skin with Brazilian soccer player Neymar and popular streamer LazarBeam.
Fortnite Chapter 2 Season 6 is full of blows, Although the community is a bit stressed at the moment, players are still coming together to enjoy Fortnite for what it already is and get engaged in cheerful conversations regarding where the game could possibly be heading.
Until anything else is confirmed, players who are currently working through the Season 6 battle pass, can enjoy current collaborations and crossovers with Batman and Teen Titans.