We have witnessed a complicated issue of inheritance in heroes and villains from the My Hero Academia franchise. With all might and Endeavor in heroes, Shigoraki and Dabi in villains, they got their quirks as a product of family legacy.
With the new chapter released #291, on one hand, there is Dabi revealing his history and on the other, there is something that might come as a surprise. When Dabi revealed his connections with Endeavor and the Todoroki family, Mr. Compress commented, another one with bloodlines.
That's all, this is what he said but now a stream of theories is arising!!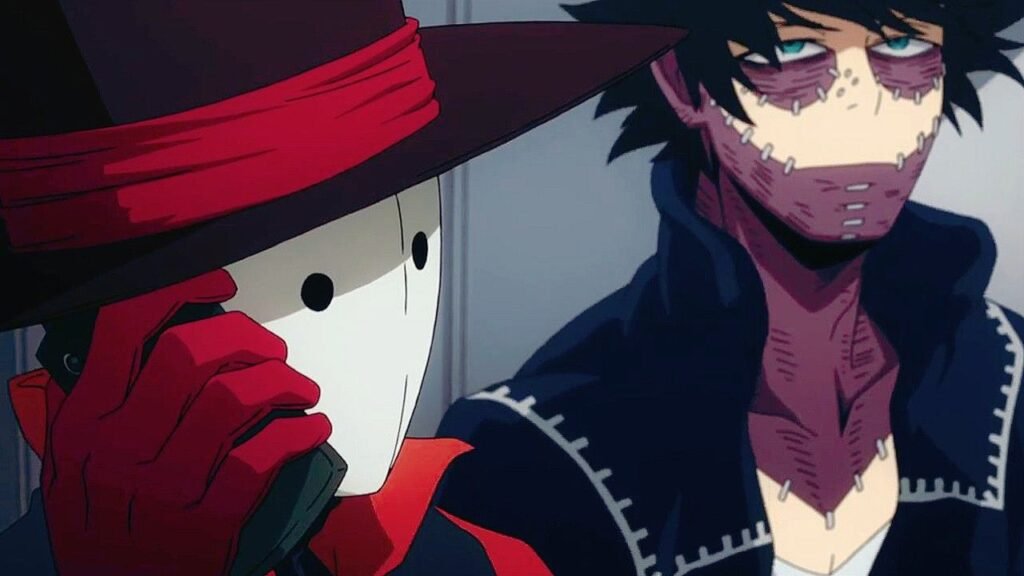 If Mr. Compress is aware of Tomura Shigaraki's roots. That is his connection with Nana Shimura, the Seventh wielder of One for all, then this comment fits, without any hassle. What if he is clueless, then it might add some twist into the story. Then his comment will direct to some other character's blood relation. Otherwise, we can say he might be talking about himself.
Even though Mr. Compress is the most experienced member of the League of Villains his past has remained mysterious. It would be amazing to watch his trek from an entertainer into a villainous member of Shigaraki's squad.
What is your opinion about this, any comments??