After announcing the new notebooks, Chromebooks, and new wireless Go accessories last week, Lenovo has now unveiled new Android tablets at "Displays in Unexpected Places" themed MWC 2021. The new Lenovo tablets include five models – Yoga Tab 13, Yoga Tab 11, Tab M7, Tab M8, and Tab P11 Plus with lots of new features. Along with all this Lenovo also revealed its Cute Smart Clock 2 with Google Assistant and wireless charging dock, which can charge your phone while you sleep. Let's see some details of all these devices.
Yoga Tab 13 and Yoga Tab 11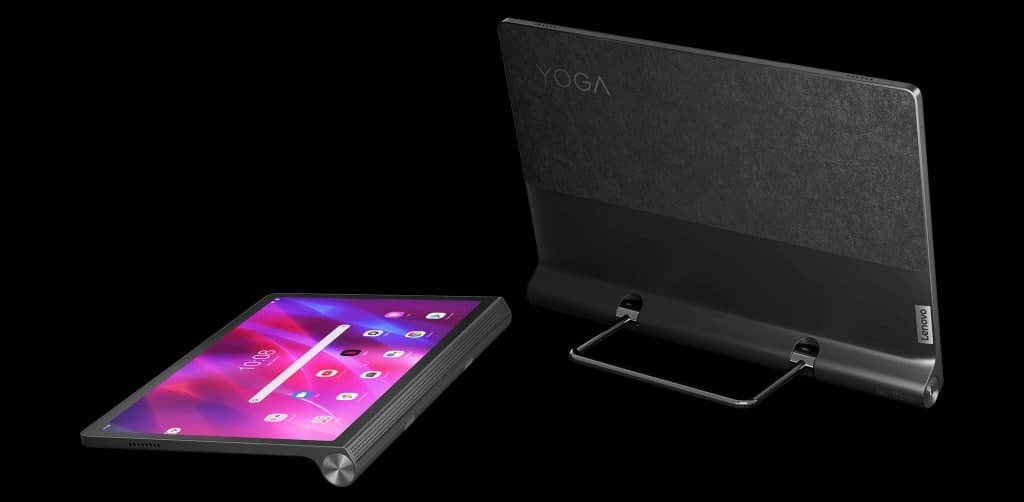 The Yoga Tab 13 and Yoga Tab 11 are the main protagonists here, available in 13-inch and 11-inch models. With few similarities in design, the two models are very different in their hardware.
The Yoga Tab 13 has a variety of premium features, such as a 2,160 x 1,350 resolution supporting Dolby vision. Yoga Tab 13 has a 10,000 mAh battery with 12 hours of life on a single charge. Along with this, you will get 8GB LPDDR5 RAM and either 128GB or 256GB storage.
The audio quality of this tablet is spellbound with 4 JBL speakers, two of which are built into a soundbar on the device. This Alcantara back model will be coming in July, starting at $679.99.
Whereas, Yoga Tab 11 comes in Wifi-only and LTE configuration. The Yoga Tab 11 drops Qualcomm in favor of a MediaTek Helio G90T processor. Available in two storage configurations: 4GB and 128GB or 8GB and 256GB. Yoga 11 has a 2,000 x 1,200 resolution less than Yoga Tab 13 with a battery of 7,700 mAh lasting up to 15 hours on a full charge.
The model would be out in August, starting at $319.99. Both Yoga Tab 13 and 11 are accompanied by a kickstand that can position the tablet in various orientations like stand up, can be hung on a wall, and can be angled for typing or drawing.
Lenovo Tab M7 and Tab M8
Looking for a cost-efficient tablet? New 3rd gen Lenovo Tab M7 and Tab M8 are the ideal options. With quite straightforward features and a cost of around $140 are an ideal choice.
Tab M7 has a metal body and 7-inch screen with 1024 x 600-pixel resolution screen, a MediaTek MT8166 processor, 2GB of RAM, 32GB storage, and a pair of a 2-megapixel camera.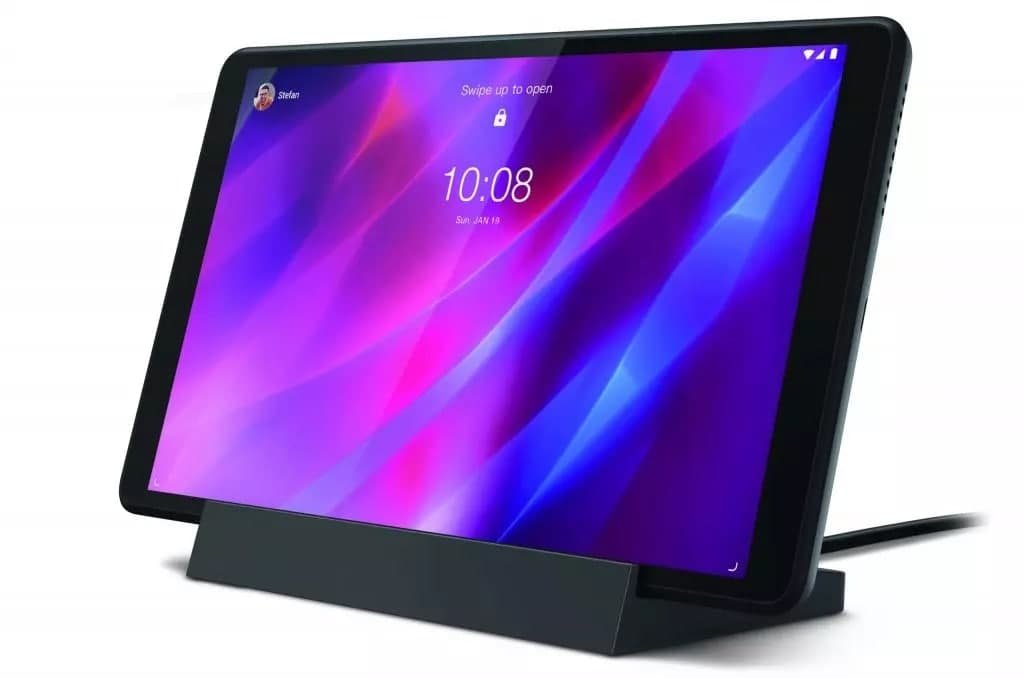 Tab M8, on the other hand, has an 8-inch screen, 1280 x 800-pixel resolution screen, a MediaTek Helio P22T processor, and a 5MP camera on the back, plus a 2MP video call camera on the front. 
The new Tab M7 and the larger Tab M8 also have an additional model designed to optimize Google Assistant's ambient model via the Smart Charging Station available on select models.
Lenovo Tab P11 Plus
Productivity being the supreme objective Tab P11 Plus will be available with an optional keyboard and fabric-covered kickstand case and a 'Productivity' mode to ease the work. It has the MediaTek Helio G90T inside, with either 4GB or 6GB of RAM, and the option of 64GB or 128GB storage space. It has a 7,500 mAh battery.
The LCD screen is 11-inch with a 2000 x 1200-pixel resolution. It also has a dual microphone and four speakers. With a dual-tone color scheme – Slate Grey, Platinum Grey, Modernist Tea – on the back, Tab P11 Plus will be released in July and cost 299 euros, or about $356.
Lenovo Smart Clock 2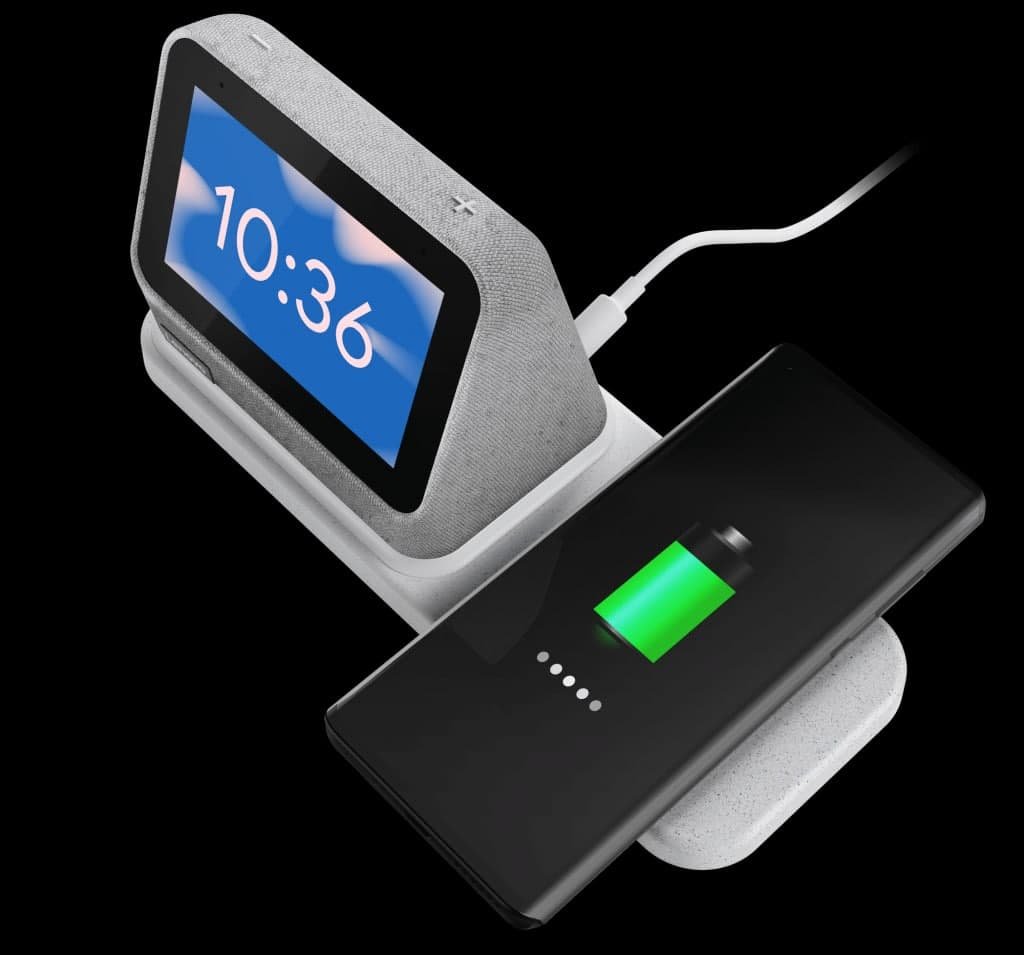 Among the tablets, Lenovo's Smart Clock 2 comes with a wireless charger for our mobile phones. The clock provides space for our phone to rest and let the battery charge overnight. Also, Lenovo has integrated a soft night light section on the Smart Clock.
It has a 4-inch LCD screen, front-facing 3W speakers along with a far-field microphone. "Eight-five percent of the plastic in the Lenovo Smart Clock 2 is made from recycled materials" and have three color option – Shadow Black, Heather Grey, and Abyss Blue. The clock has been priced at 90 euros or say $108. It will be out by August and maybe at a lower price.