The terror-filled tale is told on Reddit in six parts.
Netflix made a "small seven-figure" deal to purchase screen rights to Matt Query 's short horror novel, 'My Wife and I Bought a Ranch,' which was posted on Reddit in six installments.
The deadline reports that the brother of Query, Harrison, is being taken for the script, while the producer will be Scott Glassgold of Ground Control Entertainment. 21 Laps' Shawn Levy and Dan Cohen are said to be still in negotiations with James Wan and Michael Clear of Atomic Monsters.
Query published his terror story in the subreddit r/Nosleep, a common space where users can post their original horror stories. It tells the story of a couple named Harry and Sasha who are buying their rural Idaho dream ranch and discovering that in the mountains they 're not alone.
According to the source, the couple "meets their neighbors, who tell them that there is a malevolent spirit in the valley, one that shows itself by coming to the house in the same manner at the beginning of each season. There are some steps that must be taken to keep the spirit out of their home, and the stress and violence increases with each gory ritual as the duel between the spirits and [Harry] the ex-Marine soldier becomes personal."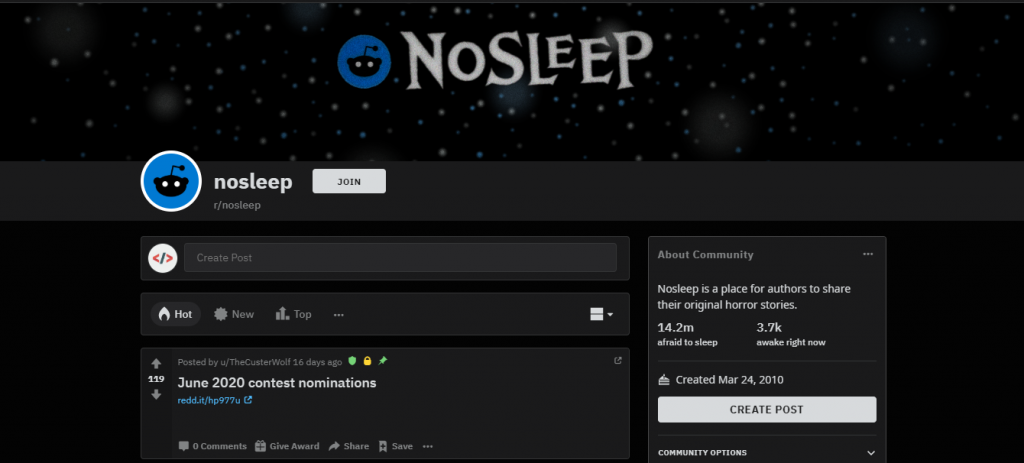 Over the last five months, the first part of the story has received more than 3000 upvotes, with Part II: The Lights, Part III: The Bear Chase, Part IV: The Scarecrows, and Part V: The Ghosts Arrive also showing popularity among readers.
Over the years, Netflix has earned a reputation for spending vast amounts of money to secure original streaming content for its platform in an effort to stay ahead of its competitors in the increasingly crowded streaming landscape. In fact, it was projected earlier this year that Netflix would spend $17.3 billion on new content by 2020 , up from $15.3 billion last year.