A new Pokemon anime short, titled 'The Warm and Cozy Slugma House' is released on the Japanese Pokemon Kids Youtube channel. It is a six-minutes English subbed anime short with the same director as Jujutsu Kaisen's amazing opening.
Its director, Kazuhiko Yabumoto has worked as an animator on series like Code Geass and Samurai Champloo. The Pokemon anime short is produced by Studio Colorido, which is known for its work on Burn The Witch, Fruits Basket, and Golden Kamuy.
The story is about a young girl, Anna who is visiting her grandparents who live in a cold place. There she finds various pokemon and she learned how her life integrated with them. The girl tries to befriend Slugma, who keeps their home warm. Our protagonist Anna is a very curious and energetic kid who follows Slugma around the house. As Slugma is made of lava, he doesn't come close to Anna but still shows his happiness from time to time. 
The Warm and Cozy Slugma House is the fifth Pokemon anime short that was released on the Poketoon Kid YouTube channel. The channel is focused on providing Kid-Friendly content based on Nintendo's long-running lineup of games. Pokemon originally started as a video game has now deviated into various mediums.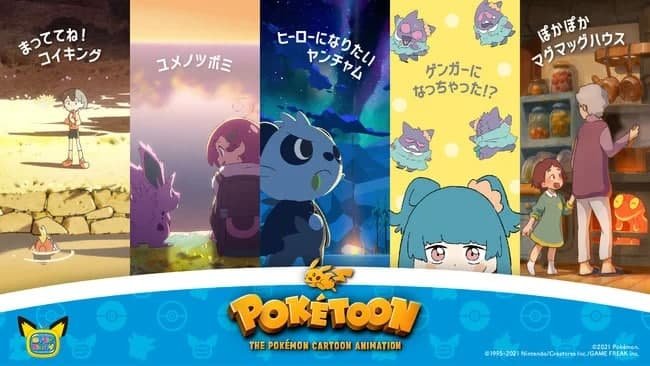 We've got various games, anime, and even a live-action adaptation from this franchise. There were two Pokemon games released this year, the first one was Pokemon Snap and the second one was Pokemon Unite. Even Netflix is currently working on a new Pokemon live-action TV adaptation.