"Frogger" live-action game show coming to Peacock?
In the United States, the iconic arcade game will be converted into a TV program that will be available exclusively on NBCUniversal's Peacock streaming service. The Frogger program will be comparable to Wipeout and American Ninja Warrior, which are both physical competition shows. Players must navigate an obstacle course inspired by the dangers in Konami's 1981 arcade game.
Frog City, Candy Frog Land, Frogs in Space, Frog Skull Island, Ribbit River, and Toad Temple are among the obstacle courses that contestants will face throughout the show's "crossings."
Contestants will have to navigate hazardous traffic, leap over snapping gators, and hop over ravenous hippos to complete the course, according to NBCUniversal.
The victor will be dubbed "America's Finest Frogger" and receive a $100,000 cash award.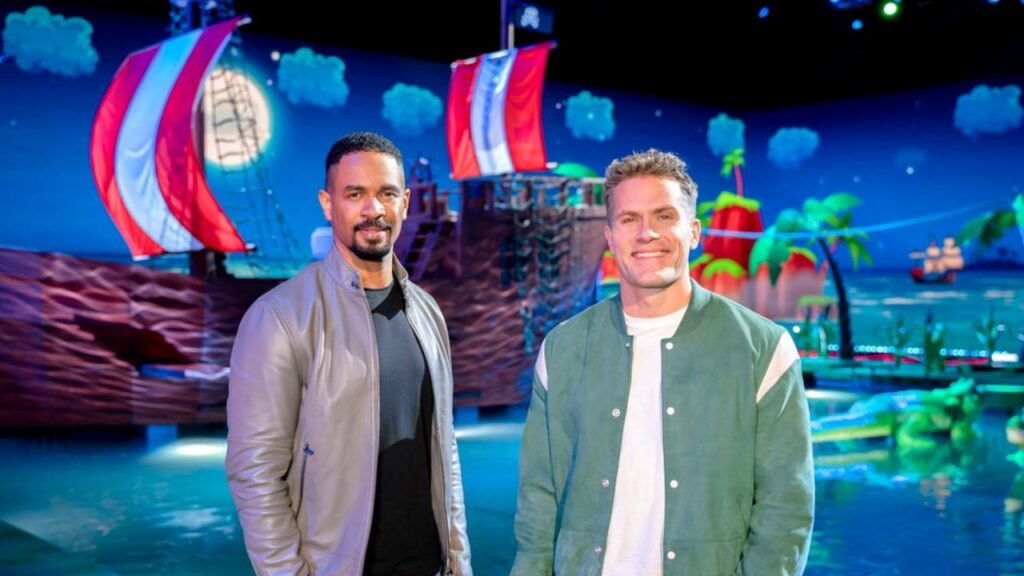 Watch out for crocodiles when crossing the street!
Players took control of a frog as he hopped across a busy road and a crocodile-infested river to reach the five empty homes at the top of the screen in the original Frogger arcade game, which was published in 1981.
The game was a tremendous hit in arcades and has since been transferred to a slew of different platforms, generating more than 25 sequels and spin-offs.
Damon Wayans Jr. of Happy Endings and Kyle Brandt of Good Morning Football will host Frogger.
On September 9, the first episode of Frogger will be posted to Peacock, with fresh episodes arriving every Thursday.