Update: One of the leads of the CW's live-action adaptation of The Powerpuff Girls, Chloe Bennet, has dropped out of the project due to some scheduling issues reports Variety. Bennet was set to play Blossom, the unofficial leader of the Powerpuff Girls. However, Dove Cameron and Yana Perrault are still attached to play Bubbles and Buttercup, respectively.
Original Article: Hey readers, remember the Powerpuff Girls which was an American Superhero Animated television series aired on Cartoon Network. The main characters Blossom, Bubbles and Buttercup were Kindergarten girls with superpowers who used them to fight with nearby criminals and enemies. Although it officially ended in 2005 after airing 79 episodes, and now it is being rewritten and redeveloped for the CW's 'Live Action' reboot this time.
What will be the new story plot of The Powerpuff Girls Live-Action reboot?
The upcoming Powerpuff series is slated to be released this fall but chances of it becoming a reality is quite low, as the original pilot of Powerpuff, which has already been finished, is now being reworked at CW, reports Deadline. All the lead cast, writers, producer, and even the writer-producer Cody and Heather Regnier will also be remaining attached to the project. Headed by Maggie Kiley for direction, Regnier, Cody, and Kiley all are ready to make a bang with this live-action.
This time the series will follow the plot of the three girls being in their 20's and who regret losing their childhood in fighting enemies.
The cast of CW's Powerpuff series?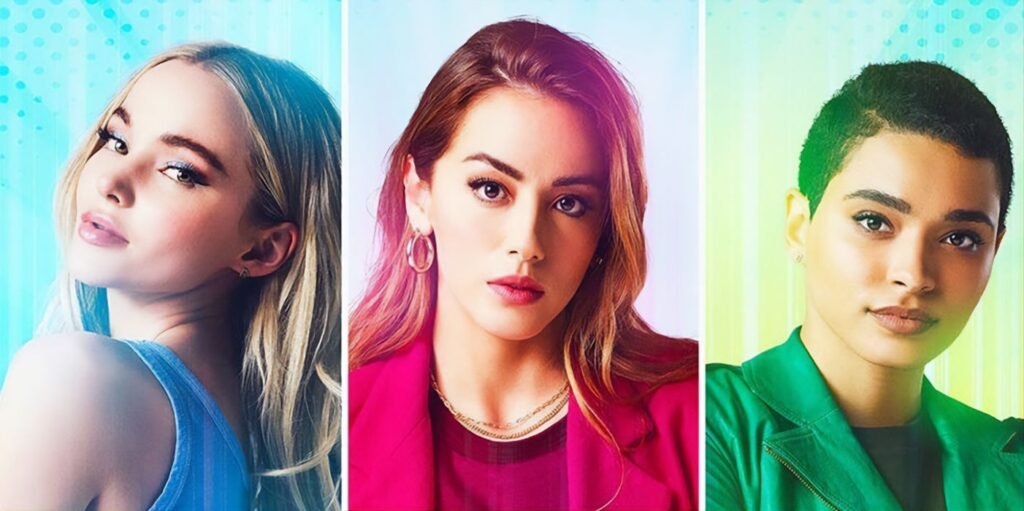 Although there are not many changes in the cast and crew. The development on Powerpuff Girls CW reboot had begun last summers and talking about the cast, the following three will be playing the roles :
Chloe Bennet as Blossom Utonium: Though she was a spunky, conscientious, Little-Miss-Perfect child who holds several advanced degrees, Blossom's repressed kiddie-superhero trauma has left her feeling anxious and reclusive, and she aims to become a leader again — this time on her own terms.
Dove Cameron as Bubble Utonium: Bubbles' sweet-girl disposition won America's hearts as a child. She still sparkles as an adult, but her charming exterior belies an unexpected toughness and wit. She's initially more interested in recapturing her fame than saving the world, but she just might surprise us and herself.
Yana Perpault as Buttercup Utonium: Buttercup was the rebellious badass of The Powerpuff Girls in its heyday. More sensitive than her tough exterior suggests Buttercup has spent her adulthood trying to shed her Powerpuff Girl identity and live an anonymous life.
When will CW's Powerpuff Girls live-action reboot release?
Warner Bros TV Group President, Channing Dungey says that "They have got a terrific trio of actresses and she thinks that it was really challenging to bring the children's cartoon into live-action adulthood."
But no news about the release is told till now and there is no such information about when it will really debut.
So readers, do tell us in the comment section below are you really excited to see the Powerpuff Girls CW reboot