Rocket Lab – New Rocket
To travel to Mars & colonize it and establish an artificial mega-constellation of satellites, we need to work harder for more technological advances. So is the aim of rocket Lab as they are developing a larger rocket that sets increased standards of carrying bigger payloads in comparison to the current reusable trooper- The Electron.
They have an unveiled plans for the second larger rocked called Neutron launch vehicle at a height of 131 feet which is double the size of predecessor and also scrap Electron in terms of lift capacity. It will be able to carry 8 metric tons in comparison to Electrons mere 660lbs capacity to the low-Earth orbit.
Neutron – Idea and Launch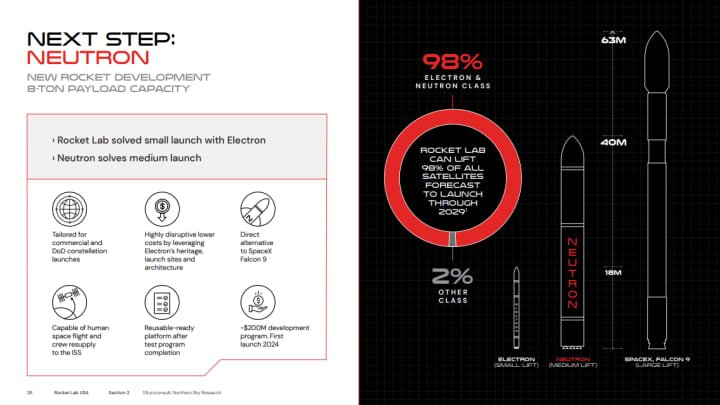 The Neutron will be on the paths of SpaceX's Falcon 9 booster as it would be a fully reusable first stage that can land on an ocean platform. Rocket Lab wants its operation to run at full pace as it aims for 2024 to be the year of the rocket's first flight by making use of the currently available launch pad at Virginia's Mid-Atlantic Regional Spaceport located at the NASA Wallops Flight Facility. Various production sites are been searched around the US to build a new factory where the Neutron will be assembled at scale.
Mega-Satellite Constellation
The Neutron eyes to be the major contributor to the future of mega-satellite constellations. Peter Beck, Rocket Lab founder and CEO said that with increased payload, multiple small satellites can be taken in batches to specific orbital planes which could lead us to achieve the massive project. This mega constellation has become a basic commodity because with the satellite networks enabling better navigation and providing communications in rural areas back here on Earth, people tend to opt for it.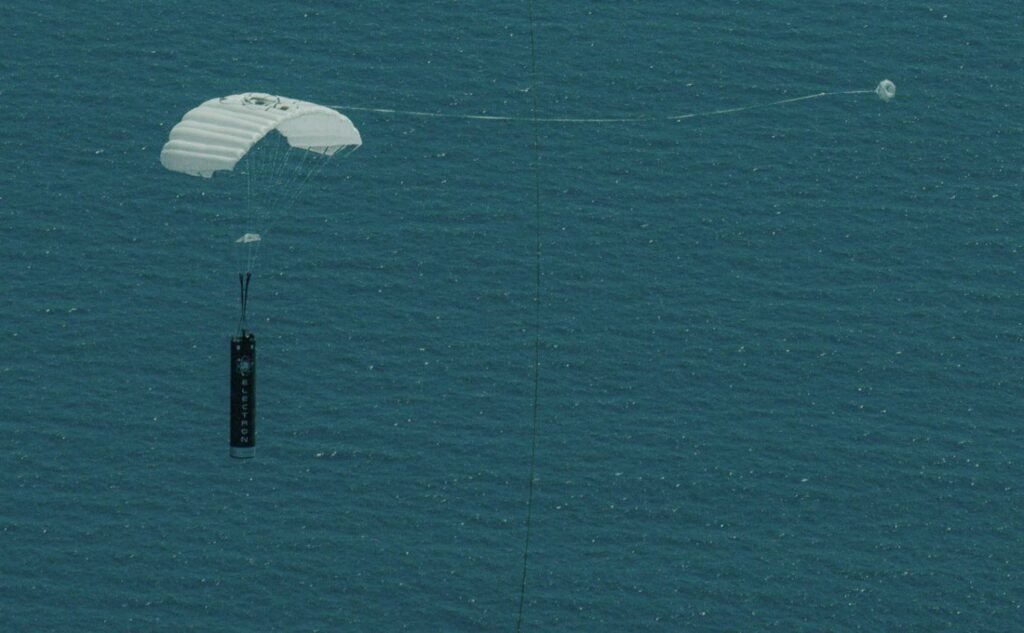 Rocket Lab Going Public
Rocket Lab also hopes to cover 98% of all the satellite delivery to be launched through 2029. Rocket Lab was kind enough to share details regarding Neutron as the new rocket builds on the architecture used in the Electron which overcame a launch failure last July to return to flight the following month. Rocket Lab aims to fund its Neutron Project by going public through a SPAC merger combining with private equity firm Vector Capital. This has sparked heat among the rivals- SpaceX and Virgin Galactic as the company is set to be valued at over $4 billion when it closes in the second quarter.
Rocket Lab CEO Peter Beck said in a news release that:
"This milestone accelerates Rocket Lab's ability to unlock the full potential of space through our launch and spacecraft platforms and catalyzes our ambition to create a new multi-billion-dollar business vertical in space applications."
Last year a $2 million in space systems revenue was booked by Rocket Lab and the company expects to become a major company in this sector and forecasts a total of $656 million in revenue by 2027.