Netflix recently unveiled the trailer of The Witcher: Nightmare of the Wolf, which is an anime prequel film to The Witcher and focuses on the youth of Vesemir, who serves as the mentor of Geralt in the main witcher series. 
The Witcher as a franchise has many incarnations, from popular CD Projekt Red's games to Netflix live-action adaptation starring Henry Cavil, but we are finally getting an animated adaptation in the franchise. The title was initially revealed in early 2020, while a lot more information was announced at WitcherCon last month. 
The Witcher: Nightmare of the Wolf will be animated by Studio Mir (Big Fish and Begonia, Legend of Korra), written by Beau DeMayo, and is directed by Kwang Il Han. Lauren Schmidt Hissrich, the executive producer of The Witcher, will be coming back as Co-producer of the animated movie. The voice is stacked with popular actors, including Theo James (Divergent) as Vesemir, Graham McTavish (Outlander, The Hobbit: An Unexpected Journey) as Deglan, and  Lara Pulver (Sherlock) as Tetra.
Along with showing witchers in action, the movie also tells the story of how the witchers were created in the first place. In the trailer we see boys drinking some strange green liquid that gives them power and transforms them into witchers. The trailer teases a lot of action, violence, and magic and we will see a lot of new as well as familiar characters. Our protagonists have to fight a new kind of monster and also have to struggle with their own past.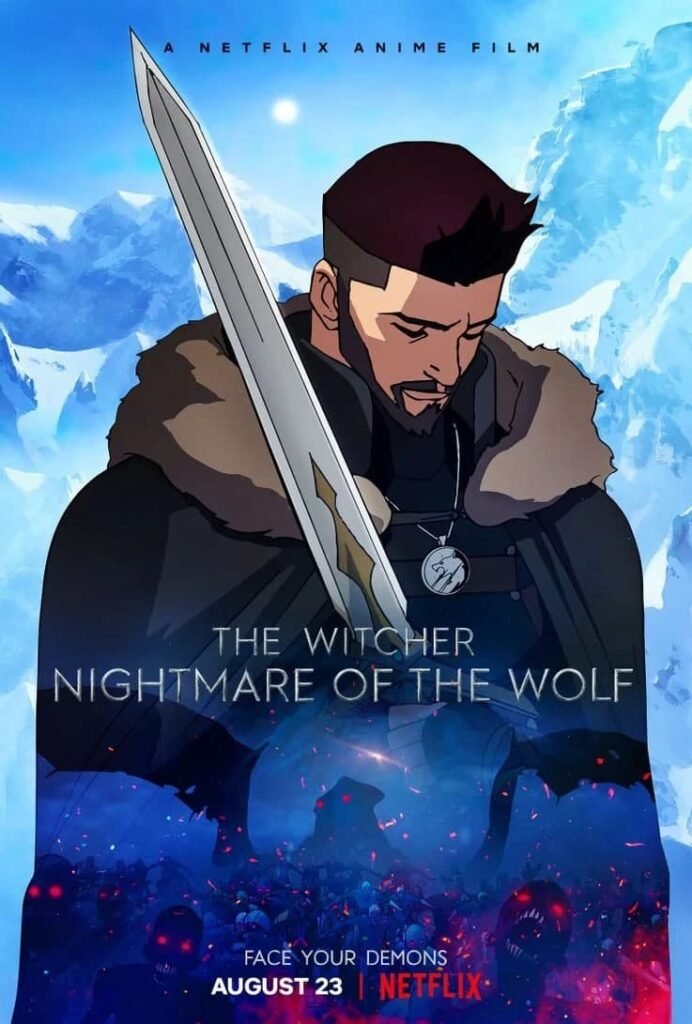 Fans can enjoy The Witcher: Nightmare of the Wolf while they wait for the second season of The Witcher, as the animation will debut on Aug 23 on Netflix, and the second season will come on Dec 17 at the end of the year.
There is also a live-action witcher in productions called The Witcher: Blood Origin, which will come out either in 2022 or 2023.