On October 13, Apple will hold its next event, with invites for what's expected to be its big iPhone 12 reveal landing today, and the "Hi, Speed" tagline indicates that 5G is on the menu. The launch, which will be live-streamed rather than an in-person event, like the Apple Watch and iPad unveils, and WWDC 2020 before it, will kick off at 10 am PT, and the stakes are high.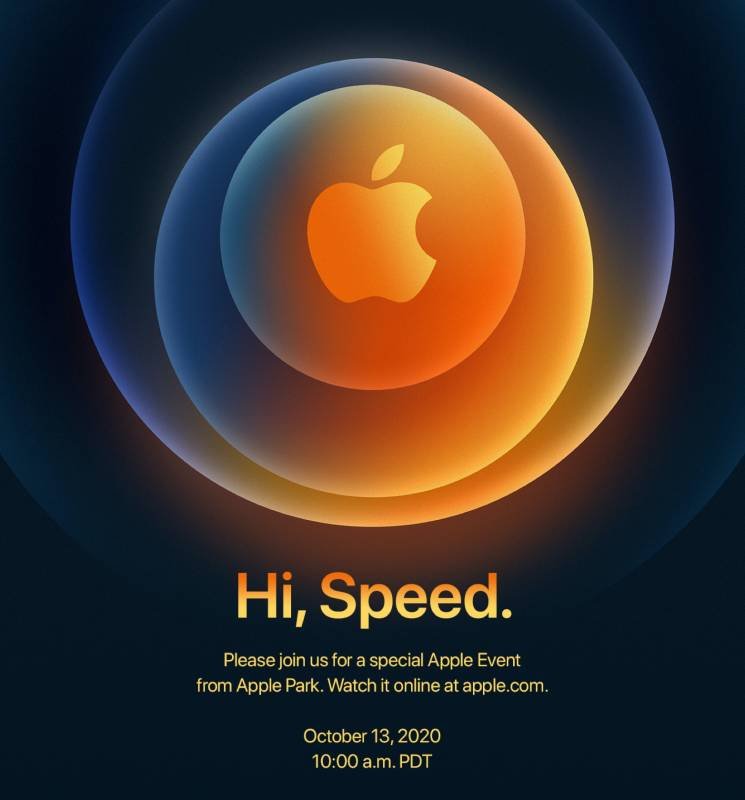 That's because it confirms that 2020 is a year like no other. Apple was already thought to be planning iPhone hardware updates for a significant season, but the pressures of the current pandemic add another layer of difficulty to any mobile debut. Not least, making a convincing argument that right now, premium-tier gadgets are worth spending cash on.
There may be as many as four new iPhone models to help in making that argument, according to previous leaks. Three different sizes, from the smallest iPhone 12 mini with a 5.4-inch display, are likely to cover the iPhone 12 family. Then there will be the iPhone 12 with a 6.1-inch display and the iPhone 12 Pro, which is identically-sized but feature-upgraded. Finally, the iPhone 12 Pro Max would be the biggest one. That could have a 6.7-inch display if the rumours are to be believed.
In addition to variations in cameras and other hardware, it is also assumed that the 2020 iPhone would introduce 5G as a primary differentiator.
It is believed that all iPhone 12 models have support for 5th generation phone networks, but only in the Sub-6 GHz form. Previous chatter has shown that only the most costly models can get the faster mmWave 5G, with a combination of pressures including physical size and component complexity forcing its omission in smaller, cheaper iPhone 12 handsets.
The latest iPhone may not be the only announcement. Long-standing talk about the entry of Apple into the market for location tracking tags, commonly known as AirTags, may also make a strong debut on October 13.
We may also see other new accessories. For several months now, news of new Apple headphones has continued, including the first segue of AirPods into headband-style models. Meanwhile, the decision of the company to gradually oust third-party speakers from its store shelves could be a hint that a lighter, more affordable HomePod mini is eventually ready for prime time.
Next week, we'll find out for certain. The event kicks off from Apple's HQ at 10 am PT, and will be live-streamed.