Devilman Crybaby is derived from the manga Devilman by Go Nagai. Nagai has established each frame in a fashion which alerts the reader about the danger of battle. The tone gets darker with each challenge Akira faces. The 10-episode long series sketches his work flawlessly. The brutal violence complements the dark unforgiving theme and hence, we receive a menacingly imposing adaptation.
Initially it outsets as more of a monster showdown however the latter half is fused with something greater. Anime adaptation "Devilman Crybaby" explores themes of mass hysteria, discrimination, politics, and media, meta-physics, and finally fall of civilization.
Akira Fudo used to be a crybaby, but an incident turned his life upside down as he now battles the demon that is terrorizing humans being equipped with a powerful demon body. It's all thanks to Akira's friend Ryo, initially, his motives appear to be hunting monsters but soon we realize there is more to his plan.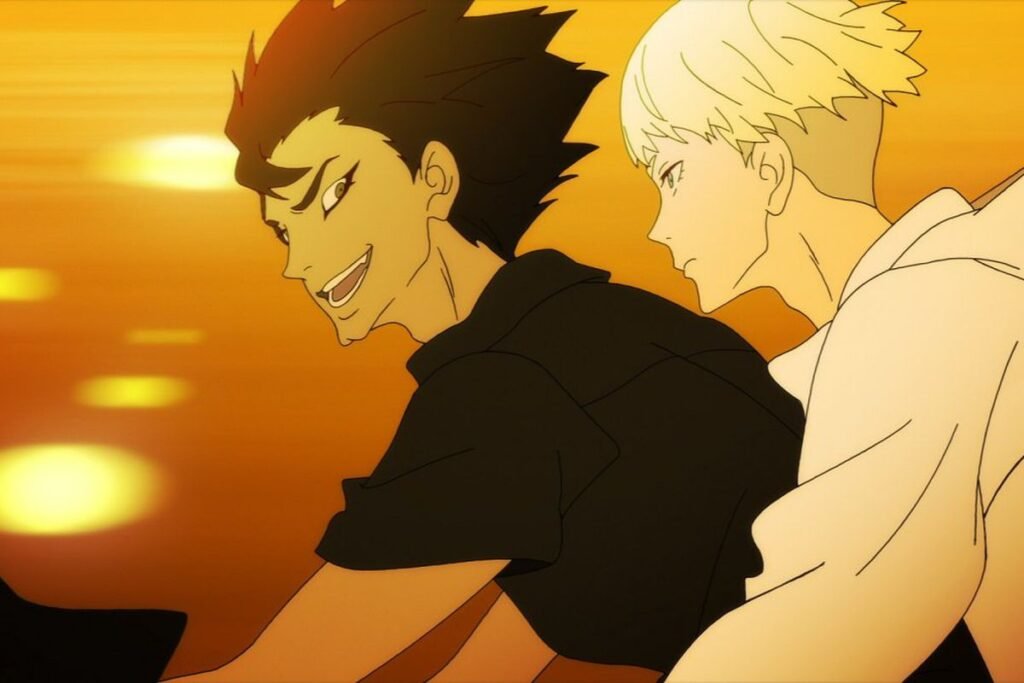 Akira gains the strength and power of a demon when a guest tries to overtake his body. Failing to do so, Akira now posses his power, has transformed into the SatanChap, with his heart still beating. Thus, came the name Devilman.
The director's unique art style complements Nagai's writing. It is a directory outing from Masaaki Yuasa (Mind Game, The night is a short walk on girl, and many more), he is famous for trippy and abstract visuals. The series feels quite fresh with its animation style, all thanks to Yuasa. Devilman Crybaby doesn't lack in the sound department as well, the score is quite unique bringing so much personality to the show and sets the tone perfectly.
What makes Devilman Crybaby really hit home are the characters which are made to feel extremely humane although they are quite simple. The director has put extra care into the characters, he portrays the character with a lot of heart through the best and worst of times, even the supporting ones. These human characteristics and reactions absolutely set in contrast with the inhumane situations making the moments truly inspiring, heartfelt, and absolutely soul-crushing wherever required.
The series presents the absolute darkest side of mankind. This demon-killing game becomes Ryo's ladder to fame, they not only kill the demons in this process but humans as well. How media tackles the situation and how world politics plays its part? These dark depressing subject matters are displayed so tastelessly that make them absolutely surreal.
Moreover, you can binge watch Devilman Crybaby on Netflix right now!